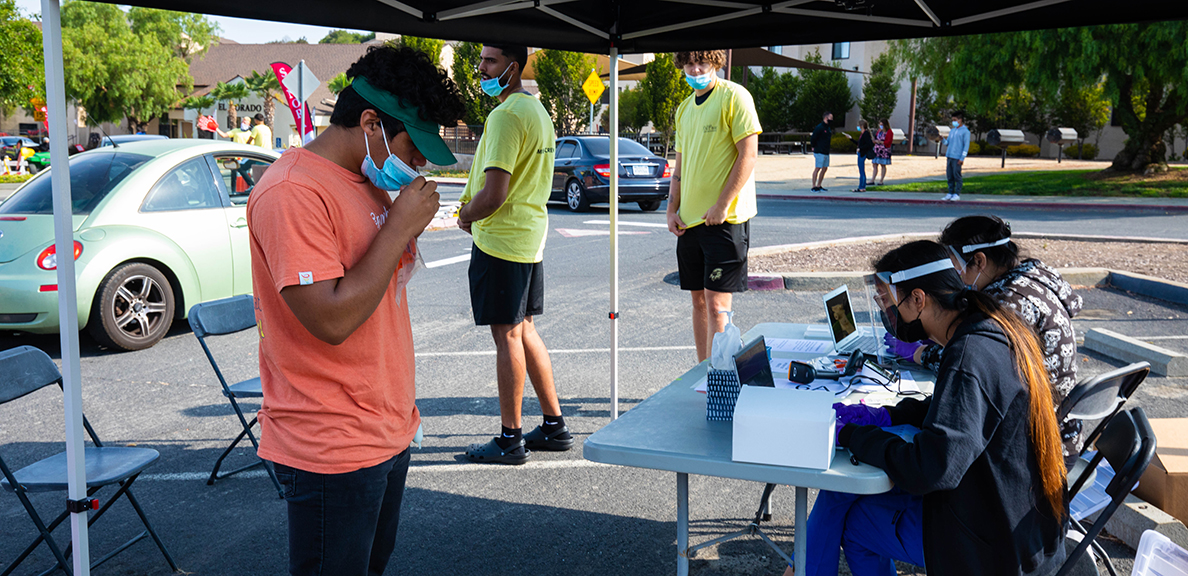 What the Pandemic Has Taught Us About Stressors and Health Outcomes
BY Cal State East Bay
April 15, 2022
More than 100 researchers from over 40 countries across the globe are charting COVID-19's deadly sweep across the world. They are delving into the virus' often overlooked impact on people's health behaviors. 
Anxiety associated with the COVID-19 pandemic and stay-at-home orders has been found to be associated with unhealthy behaviors like poor eating habits, smoking, drinking and decreased physical activity. These behaviors are also risk factors for non-communicable diseases — obesity, diabetes and cardiovascular diseases. In turn, this increases the risk of contracting COVID-19 and greater disease severity, which may eventually lead to increased mortality.
"Since March 2020, we have been asking, 'If you are worried about being infected, and if you are worried about money during the pandemic, will you sleep less, and will you eat more and eat unhealthy food?'" said Cal State East Bay Assistant Professor of Public Health Michael Stanton, a co-lead of the study which was recently published in Preventive Medicine Reports.
The team tested whether COVID-19 infection risk and economic burden correlate with a decline in healthy behavioral habits. The study found that perceived economic burden was linked with reduced diet quality and sleep quality, as well as increased smoking. There was also an interaction between perceived COVID-19 infection risk and economic burden, such that diet quality and sleep quality were lowest among those who reported high levels of COVID-19 infection risk and economic burden. 
"The pandemic is teaching us key lessons about the relationship between different types of stressors and health outcomes across different socioeconomic groups," said Monash University Malaysia Associate Professor of Psychology Shian-Ling Keng, co-lead of the study. "In particular, it highlights the importance of attending to cumulative, negative effects of high infection risk and economic burden on health outcomes." 
Preliminary findings from the study point to the value of developing interventions to address COVID-related stressors, which have an impact on health behaviors that, in turn, may influence vulnerability to COVID-19 and other health outcomes. Professor Keng noted that the relationships between COVID-19 stressors and health behaviors appear to be consistent across geographical regions — from impoverished nations to more developed European countries and the United States, and the relationships remained after controlling for variations in gender, age and levels of education. As a next step, the team aims to examine psychological mechanisms that may account for the relationships, such as negative emotions and the use of coping strategies such as problem-solving and avoidance.