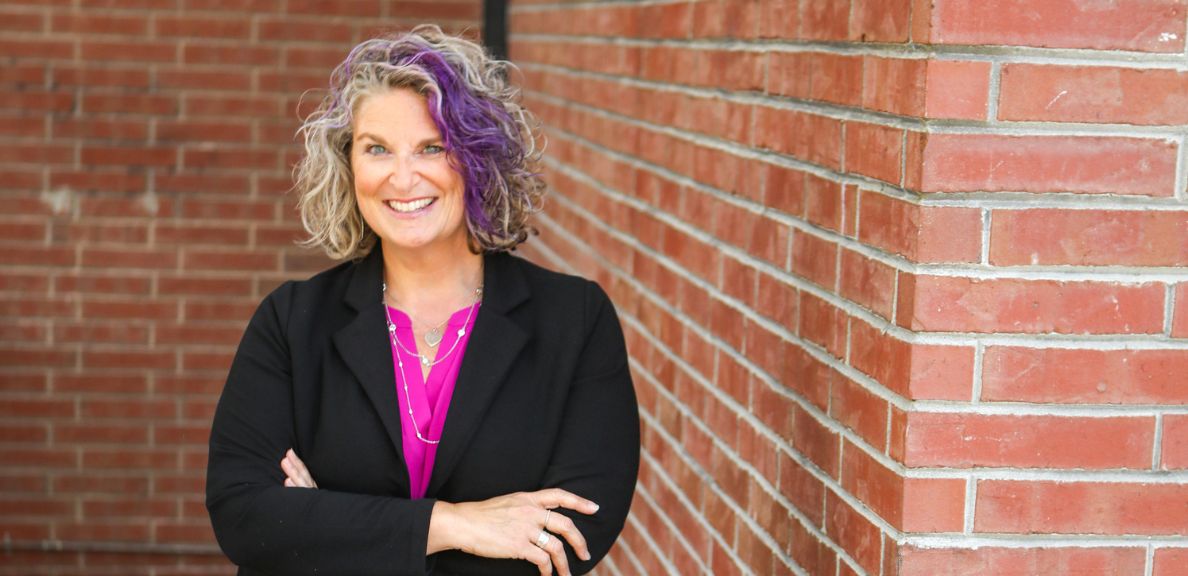 Becoming an Advocate for a More Accessible, Inclusive World
BY Cal State East Bay
September 13, 2022
Cat Brewer has always known that she wanted to teach. What she didn't expect during her career as a college-level communications instructor was to create a documentary over the course of seven years with zero prior film experience. Her documentary on Deaf culture, access, and entertainment, Sign the Show, will screen at Cal State East Bay's Hayward campus on Thursday, Sept. 15.
"It's really an honor for me to have spent my student career at CSUEB, then to come back and offer something to teach," Brewer said. While filming was a new experience, she sees the documentary as just another platform for her to teach on. 
Brewer graduated with a B.A. in Communication in 2000 followed by a master's in Communication in 2002 (when campus was known as Cal State Hayward). Having lived in the Bay Area for 46 years before moving to the East Coast, the on-campus screening is something of a homecoming.
Sign the Show was born when Brewer attended what seemed like any other concert. Despite going to concerts since age 8, this was the first time she witnessed an American Sign Language (ASL) interpreter at a music show. She learned how inaccessible live performances are to Deaf and Hard of Hearing (HOH) people after talking to the interpreter, something she'd never considered as a hearing person. 
Brewer initially planned to write an article about it for the newspapers at the Bay Area community colleges she worked at. But with a friend's encouragement, Brewer purchased a camera — which she still owns to this day despite her original intention to return it — and started creating.
She described the long process of creating Sign the Show as hustling with gratitude and love. She noted that she made sure to treat people with kindness and be totally transparent. Every encounter came as a surprise and a lack of funding often created major roadblocks. "I have experienced the highest of highs and lowest of lows in a five minute period. But I wouldn't change it for the world." 
In terms of what she hopes a hearing audience will take away from her film, Brewer said, "I hope that they recognize and understand their hearing privilege. I hope they become more inclusive and that they become an advocate in whatever way possible." Sign the Show's website has more information and resources on what hearing people can do to support the Deaf and HOH community. 
Julie Rems-Smario, Ed.D., a Deaf film consultant and a CSUEB alumna, appears in the film. She said, "We Deaf people have come a long way with access since the [Americans with Disabilities Act] was implemented in 1992. And we still have ways to go, which is beautifully and accurately captured in Cat Brewer's documentary."
The free screening will be held in Meiklejohn Hall, Room 2064 at 5:00 p.m. Brewer, Rems-Smario, and film executive producer Matt Maxey will hold a Q&A afterwards with interpreters present. Oakland International Film Festival will also show the documentary Friday, Sept. 16.