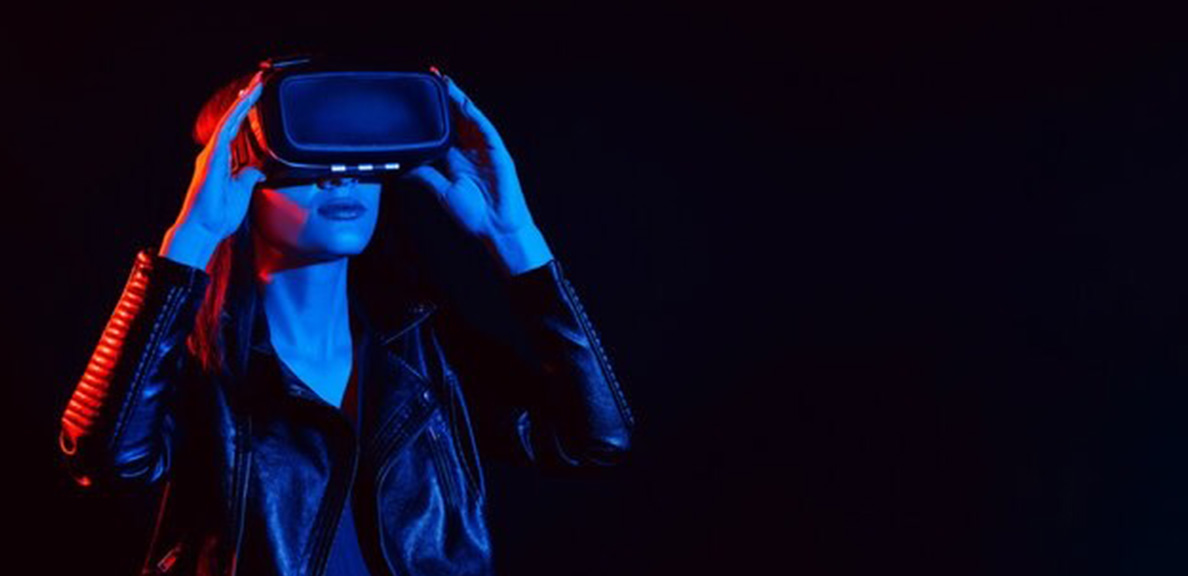 Preparing Cal State East Bay Students for a Future in Extended Reality
BY Diego Torres
June 5, 2023
Have you ever dreamed of exploring the depths of the ocean? Imagine practicing your medical skills without seeing actual patients. Or even better, live your childhood dreams by swinging around a lightsaber! Enter Extended Reality (XR), where the possibilities are endless. 
XR is a term used to describe a spectrum of immersive technologies that blend the physical and digital worlds. XR encompasses three main categories of technologies: Virtual Reality (VR) which creates a digital environment accessible through VR headsets; Augmented Reality (AR) where digital and real world elements combine through smartphones, tablets or smart glasses; and Mixed Reality (MR) combines real world and virtual elements to interact and be aware of the physical environment. Together, these technologies are revolutionizing how we interact with the world around us.
Cal State East Bay's computer science program is preparing students for the emergence of XR by offering CS 697 Topics: Computer Science — Extended Reality and Immersive Computing. In this class, students have the opportunity to create XR applications using Microsoft HoloLens, AR headsets and Oculus/Meta Quest VR headsets. This hands-on approach allows students to develop the understanding of XR and give the knowledge and skills in order to pursue their professional career paths. 
Fay  Zhong, a Cal State East Bay assistant professor of computer science, said "Student researchers have been working on interesting projects such as XR learning tools for Chemistry and XR application for Accessible Education, using Oculus headsets as well as the HTC, VIVE, and Pro Eye headsets already."  
This dedication continues with the new Applied Sciences Center being built that will hold XR research labs. "Thanks to the support from the Computer Science department," says Zhong, "The College of Science and the University, received funding to build our new XR Research Lab."
Extended Reality technology immerses you in virtual environments, bringing you to places you might never see in your lifetime. It is not an environment that XR can display; it can show ideas more intuitively, making learning more enjoyable. However, the essential thing Extended Reality achieves is bringing people together. It can transform how we interact, enabling people to communicate from faraway lands. Embracing it opens doors to new realms like revolutionizing industries, enhancing productivity and being the forefront of technological innovation!
"I would say that a major takeaway from my experience with XR is that it can be thought of as a new and better interface that can benefit people of all disciplines, " said Wazahat Attar, a computer science student. 
Cal State East Bay's computer Science program is dedicated to preparing students for the future in Extended Reality by providing innovative XR technology in the classroom and expanding through future  XR Research labs. Learn more about Cal State East Bay's Computer Science program.