Sarah Taylor, MSW, Ph.D.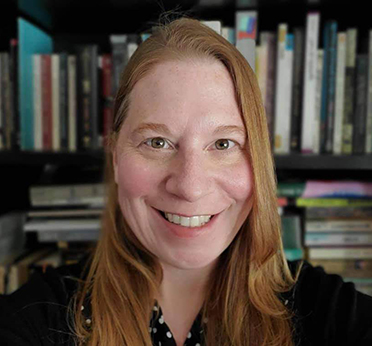 Professor and Chair
Department Chair of Social Work
E-mail: sarah.taylor@csueastbay.edu
Phone: 510-885-2155
Faculty Home Page: Visit Faculty Homepage
Downloadable Media:
Expertise
Disability, Advocacy, Transition-age youth, Community mental health, LGBTQ community, Participatory research
Biography
Sarah Taylor, MSW, PhD, is a Professor and Department Chair in Social Work at California State University, East Bay. Her research focuses on promoting well-being, building collaboration, and reducing inequities across human service systems. She explores these themes in a variety of contexts, including higher education, mental health, disability, and LGBTQ+ communities. Sarah's work involves collaboration with community partners on research and evaluation projects of interest to stakeholders, with a focus on applied, community-based, participatory action research. She has completed two photovoice program evaluation projects, one with Alameda County Behavioral Health Care Services, and the other with the Arc of Alameda County. Her current collaborative projects include:
Pioneers for Hope Learning Framework, a project at CSU East Bay, with funding from the Stupski Foundation.

Behavioral Health Workforce Education And Training (BHWET) Program, a regional partnership to provide training and stipends to MSW students committed to working in integrated primary care and behavioral health settings. CalSWEC and UC Berkeley are leading this initiative, with the departments of social work at SFSU, SJSU, and CSUEB as partners. Funding is from HRSA.

Building a Model of Internalized Stigma in LGBTQ+ Communities with "Pride Center," an LGBTQ+ Center in California (center de-identified to protect consumer confidentiality)

Collaboration between Child Welfare and Child Mental Health through the Qualitative Data Mining Project at the Bay Area Social Services Consortium at UC Berkeley 

Advocacy and Resilience in Families of Children with Disabilities; this project is part of a continuing collaboration with Dr. Amy Conley Wright at the University of Sydney.
Outside of work, Sarah enjoys local and international travel, vegetarian cooking, and lots of walks in nature with her family.