Sarah Taylor, MSW, PhD Faculty Profile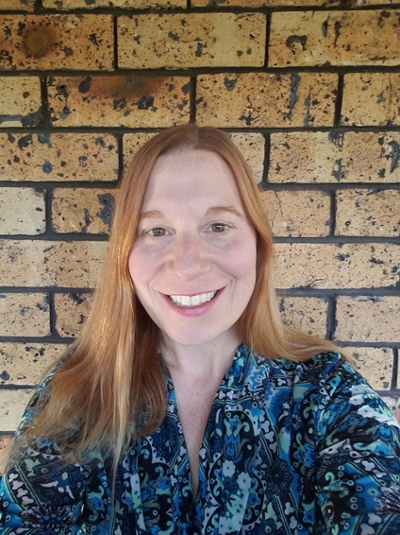 Sarah  Taylor, MSW, PhD
Professor and Chair
E-mail: sarah.taylor@csueastbay.edu
Office: MI 4059
Office Hours: Please sign up for office hours here: https://calendly.com/drsarahtaylor
Dr. Sarah Taylor (she/they) has over 25 years of experience in mental health, education, and disability equity through research, teaching, workforce development, and community and organizational practice. She has been serving as Chair of the Department of Social Work since Fall 2019. She has appreciated the opportunity to learn in this role and to be of service to colleagues and students. In their work as chair, they emphasize collaboration, transparency, and work-life balance for social work faculty, staff, and students. This is especially important in a field where burnout is common and turnover negatively impacts clients. Social work is an applied discipline that promotes social justice and values human worth and dignity. Rooted in these values, Dr. Taylor's research is collaborative, multi-disciplinary, and participatory, and involves qualitative methods that capture diverse perspectives and experiences. Dr. Taylor earned their PhD in Social Welfare and MSW from UC Berkeley.  

Current projects include:
The Center for Disability Justice Research, Health Equity, Education, and Creativity is a multi-disciplinary hub for faculty, staff, students, and community members working to advance disability justice at Cal State East Bay and in the broader community. Dr. Taylor co-directs CDJR with Dr. Shubha Kashinath and a multi-disciplinary governing board of faculty colleagues.
Think by the Bay is a new inclusive post-secondary education program for students with intellectual and developmental disabilities at Cal State East Bay. Dr. Taylor serves as Family Engagement Coordinator for the program with Principal Investigator Dr. Talya Kemper and Co-Principal Investigator Dr. Sara McDaniel.
The Pioneers for Hope Learning Framework was funded by the Stupski Foundation to identify and address barriers and facilitators of student success, including, but not limited to, challenges in meeting basic needs. Our project team included students, faculty, staff, and administrators working collaboratively across all aspects of the study. Please check the website for our research products, faculty resources, and basic needs community resource guide. Though this project is wrapping up, we are still analyzing data and disseminating our findings, as well as advocating for affordable housing for students.
The Integrated Primary Care and Behavioral Health stipend program is a sub-award of a federally-funded regional partnership led by Dr. Maxwell Davis at the California Social Work Education Center. The program trains and supports six students per year in integration of primary care and behavioral health, with the intention of transforming our health and behavioral health systems to be more integrated, making both medical and behavioral health care more accessible, equitable, and effective.