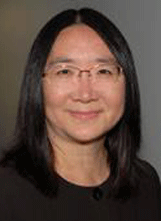 Stella Ting-Toomey
The "Week of Inclusive Excellence" programs taking place on the Hayward Campus Feb. 17-21 will wrap up with a seminar geared to faculty and staff members that will focus on methods for modifying the curriculum to provide support and success for international students who comprise approximately 10 percent of Cal State East Bay's student population. The session will take place in the New University Union's Multipurpose Room on the university's Hayward Campus (25800 Carlos Bee Blvd.) between 9 a.m. and noon on Friday (Feb. 21).
"Best Practices for Intercultural Communication and Pedagogies" will be led by Stella Ting-Toomey, professor of human communication studies at Cal State Fullerton. Her teaching passions include intercultural and interpersonal conflict management.
Aspects covered in Ting-Toomey's presentation will include: internationalizing the curriculum; making lectures accessible; creating opportunities for small group work; adopting an educative approach to plagiarism; supporting students in developing critical thinking skills; explaining assessment experience; and creating coursework that allows international students to present as authentic cultural experts.
Ting-Toomey's research interests have focused on testing and fine-tuning of the conflict face-negotiation theory and the cultural/ethnic identity negotiation theory. She is the author and editor of 17 books, along with two instructor's manuals and two interactive student study guides.
Additional information about the "Week of Inclusive Excellence" is available -- and RSVPs for this and all related seminars can be made -- by contacting CSUEB's Office of University Diversity at (510) 885-2809 or visiting diversity.
-- Barry Zepel