Kathryn Hayes, Ph.D. Faculty Profile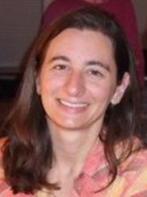 Kathryn  Hayes, Ph.D.
Assistant Professor
Kathryn Hayes is an assistant professor in the Department of Educational Leadership at CSU East Bay.  Dr. Hayes also serves as a Co-PI and advisor for the Science Partnership (a partnership between CSUEB and the Alameda County Office of Education), which oversees the Integrated Middle School Science Partnership (funded by the National Science Foundation) and Science Partnership for Instructional Innovation (funded by the California Math-Science Partnership).  For these projects, she is the lead researcher on organizational capacity, leadership development and program sustainability.  Her research draws on socio-cultural and organizational theory to demonstrate the leadership and organizational capacity needed to support education reform at urban schools.  In a related line of inquiry, she studies the organizational elements and teacher traits that mediate between educational reform efforts and teacher shifts in instructional practices.  After teaching science in public elementary schools for ten years, she completed the requirements for her Ph.D. in Science Education and School Organization and Educational Policy at University of California, Davis, in June 2014.