Malia Lee Womack, PhD Faculty Profile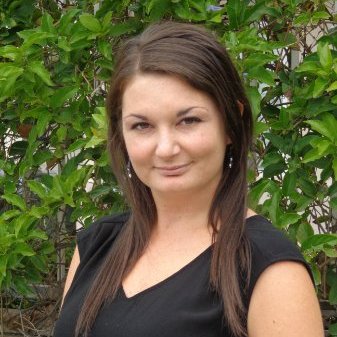 Malia  Lee  Womack, PhD
Lecturer
Below you can find Malia Lee Womack's academic training:
Saddleback College, Gender and Sexuality Studies (AA)
UC Berkeley, Gender and Women's Studies with a minor in Global Poverty (BA)
Columbia University, Human Rights Studies with an emphasis in Women's, Gender, and Sexuality Studies (MA)
The Ohio State University, Latin American Studies (MA); Women's, Gender, and Sexuality Studies (PhD)
In August 2021, Malia Lee Womack completed her dissertation "Puerto Rico in Crisis: Intersectionality, Activism, and Transforming Globalized Human Rights from the Grassroots."  The dissertation applies an intersectional methodology to question how the international human rights system can transform to be more inclusive of and empowering to Puerto Ricans and intersectional identities in order to make the system's global reach stronger and more robust.  For the dissertation, she conducted an ethnographic qualitative study and 2 years of fieldwork primarily in Puerto Rico, a contemporary US colony.  Participants in the study included 27 Puerto Rican nonprofit organizations, political figures, scholars, journalists, and/or influential activists focused on Puerto Ricans' needs related to feminism and women's rights, indigenous rights, LGBTQIA+ issues, colonialism, education, sustainable development, and poverty relief. 
Womack has earned a wide span of honors and applied for and received 43 grants, scholarships, and awards.  To fund her doctoral research, she applied for 9 grants and was awarded 8 of them.  Next, she has perpetually promoted her research and presented it at 26 conferences throughout 4 countries.  
As a college instructor Malia Lee Womack has rigorously worked to develop feminist pedagogy in online spaces.  She is ambitious to implement feminist pedagogy into online learning due to the profound way such classes make pursuing and earning a degree more accessible to students who may not have the ability to access quality academia otherwise. 
In all of her courses she engages with "intersectionality" as a core class concept.  Intersectionality refers to how a person experiences their multiple identity traits simultaneously in identity based power hierarchies.  In her course content and in her engagement with students she acknowledges that a person does not experience 1 form of discrimination at a time (such as in relation to their gender) rather they experience multiple forms of discrimination simultaneously (such as in relation to their gender, gender expression, sex, sexuality, race, skin color, ethnicity, social class, dis/abilities, education level, age, history with trauma, religion, geographic location, immigration status, language/s, family structure and/or other defining traits).  Moreover, in relation to such intersecting identities someone can experience discrimination and privilege simultaneously as well as multiple forms of privilege simultaneously. 
Using intersectionality as a main frame of analysis Malia Lee Womack teaches about various subjugated collective identities which include but are not limited to women, people who are LGBTQIA+, people of color, immigrants, people who are low income, people with disabilities, people who are indigenous, people in or from developing/non-Western nations, and other subjugated collective identities.  Likewise, her classrooms explore how these collective identities are internally diverse, contain people who at times have conflicting interests with each other, and experience power hierarchies within their subjugated collective identities as well as within society as a whole. 
In order to strive for a more inclusive and compassionate world, in her teaching Womack contextualizes issues as they relate to systematic, structural, and institutional power systems that exist locally, domestically, transnationally, and globally.  Her classrooms explore how power systems shape individuals' lived experiences, needs, and understandings of the world and their positionality within it.  In this approach her classes:
Explore how collective identities are historically, politically, and socially constructed and situated
Identify the ways in which diverse collective identities ally together around common causes and/or in support of each other's causes
Examine why and how people mobilize around collective identities to resist systems of power that oppress them in ways that intersect with other people's experiences
Consider why and how activists strategically essentialize their collective identities in order to mobilize against oppression
Consider how while strategically essentializing collective identities for activist reasons is empowering, the approach often prioritizes the needs of the most privileged beings in the collective identity in question.  Thus, her courses explore how over-generalization of individual collective identities to advocate for empowerment in many cases masks oppositions, competitions, and differences within the group in question.  For this reason, her classes investigate how people within collective identities are diverse and have complex and unique intersectional identities
Malia Lee Womack also remains unrelentingly conscious of and responds to how her students come from diverse backgrounds and have varying levels of experience with compounded and interrelated discrimination and/or privilege.  She is continuously aware of her students' varying intersectional identities when she designs her lesson plans and engages with her students.  Malia Lee Womack is a compassionate and passionately purposeful instructor who remains committed to addressing students' differing intellectual experiences and diverse aspirations for intellectual, professional, and personal development.  She rejoices in students' differences and aims to motivate and inspire students to pursue their curiosities, make the most of their strengths, and to fully apply themselves to their academic training. 
Womack's course design and classrooms are creative, imaginative, and reflective feminist spaces.  Her classrooms are informative but also transformative.  Womack fosters a participatory environment based on diminishing hierarchies, inspiring creative thinking, and valuing each students' unique insight and quest for learning.