Aaron L. Miller, Ph.D. Faculty Profile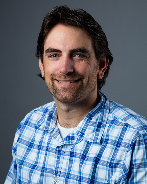 Aaron  L.  Miller, Ph.D.
Lecturer
Aaron L. Miller, Ph.D. is Lecturer in the Department of Kinesiology at California State University, East Bay. He is also the creator/host/producer of the podcast, "The Power of Sports", the author of Discourses of Discipline: An Anthropology of Corporal Punishment in Japan's Schools and Sports (Institute for East Asian Studies, University of California, Berkeley, 2013), a translated version of which was published in Japanese as Nihon no Taibatsu by Editorial Republica in June 2021, and Buying In: Big-time Women's College Basketball and the Future of College Sports (Rowman & Littlefield, 2022).