We sincerely hope everyone is well and coping as best they can under the Shelter in Place directive.  I have heard from many of you about the great things you are doing to support each other during this difficult time.  It is wonderful to see our community pulling together! 
All kinesiology classes are online for the rest of the semester.  Please check in your instructor on a regular basis to get the latest updates about course activities and assignments.
The Kinesiology Main Office is still processing forms and if you need help please email kin@csueastbay.edu.  The advisors are still holding appointments and if you need assistance email either Monica Green or Peter Lee.  Please feel free to reach out to me as chair if you have questions or concerns.
Take care, stay well, regards from the Kinesiology Faculty, Staff and Instructors.
___________________________________________________________________________________________
Proud Member of: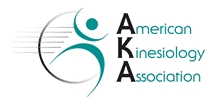 ___________________________________________________________________________________________
Exercise is Medicine Silver Status