Capital Improvement Program
The purpose of the Capital Improvement Program is to:
preserve, protect, and maintain existing campus facilities; that is, to ensure facilities remain in a safe, functional condition for which they were originally intended, and
renovate or upgrade campus facilities, and correct ADA, health and safety, structural and infrastructure deficiencies.
Typical projects include but are not limited to:
Repair or replacement of roofs and mechanical equipment (e.g. boilers and/or chillers)
Painting
Replacement of furniture and equipment
Modernization of existing facilities in response to academic, support program needs and enrollment demand, seismic strengthening
Correction of building code deficiencies

Program Implementation
In order to better administer these programs a formal process has been developed to solicit project proposals, prioritize these projects, and identity the appropriate funding for each project. This process involves several steps, and will occur on an annual basis.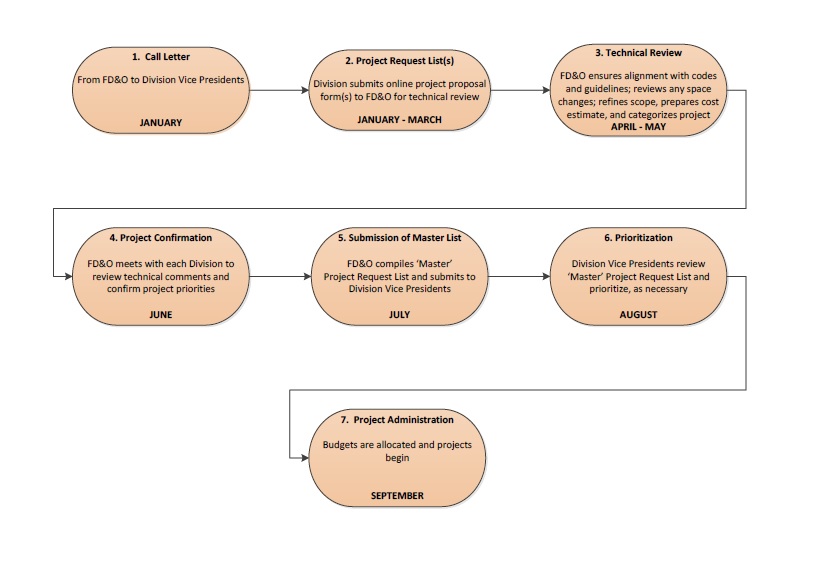 Please note that the process described above DOES NOT replace the current Service Request system administered by FD&O. If something requires immediate attention please call the Service Desk at 5-4444 or submit an online maintenance request.