Marketing Connect Speaker Series
The Marketing Connect Speaker Series aims to inspire our students to become future business leaders by hosting speaker events that feature CSUEB/CBE alumni or industry leaders in Marketing. We will host 1-2 speaker events every semester. Please come and stay connected to the CBE business community and alumni network. 

The Art & Science of Marketing

Thursday, March 10, 11:00 a.m. Pacific Time via Zoom
Speaker: Angela Stark (BSBA '97) SVP of Performance Marketing at Workday

Angela Stark is SVP of Performance Marketing at Workday, where she oversees Global Strategy and Planning, Brand Strategy, Advertising, Creative Services, Digital Marketing, and Marketing Operations. Key accomplishments include several notable advertising campaigns, a complete redesign of Workday.com, a new and agile approach to Marketing planning, and significant growth of the Workday Brand presence globally. Before joining Workday in 2015, Angela spent 16 years in a variety of marketing and communications leadership roles at Cisco Systems, Inc., most recently as senior director of brand strategy and experience. At Cisco, Angela developed award-winning programs and drove all aspects of brand which resulted in enhanced brand equity and marketplace performance.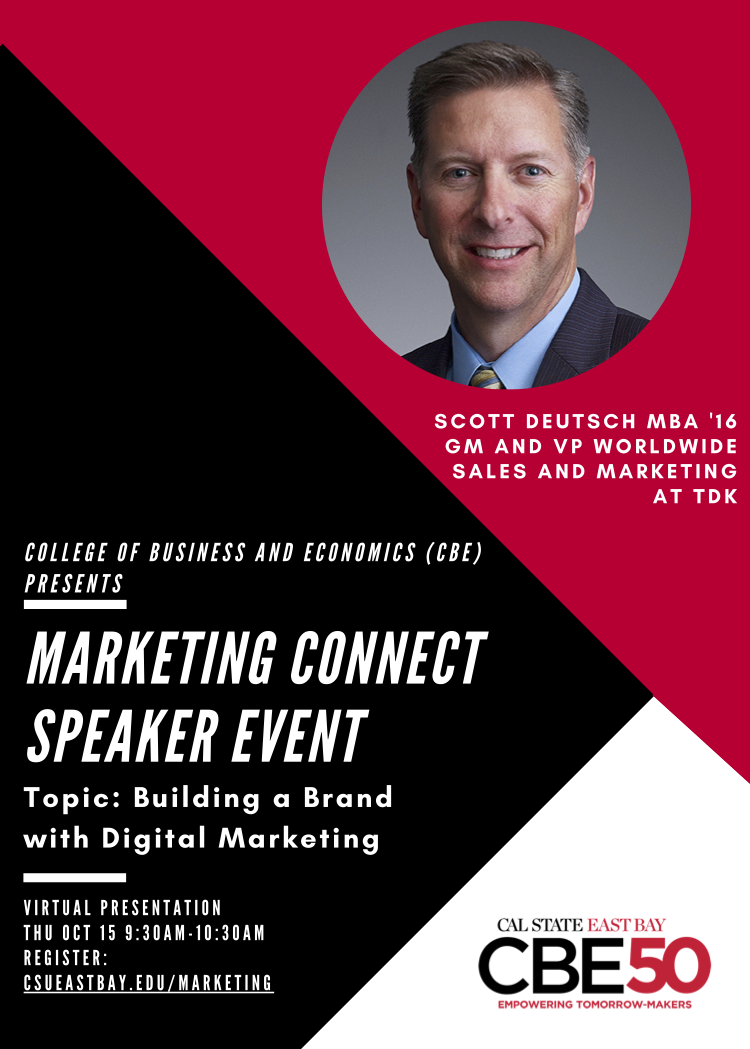 Building a Brand with Digital Marketing
Scott Deutsch
TDK, GM and Vice President Worldwide Sales, Corp., Marketing and Business Developmen
Linkedin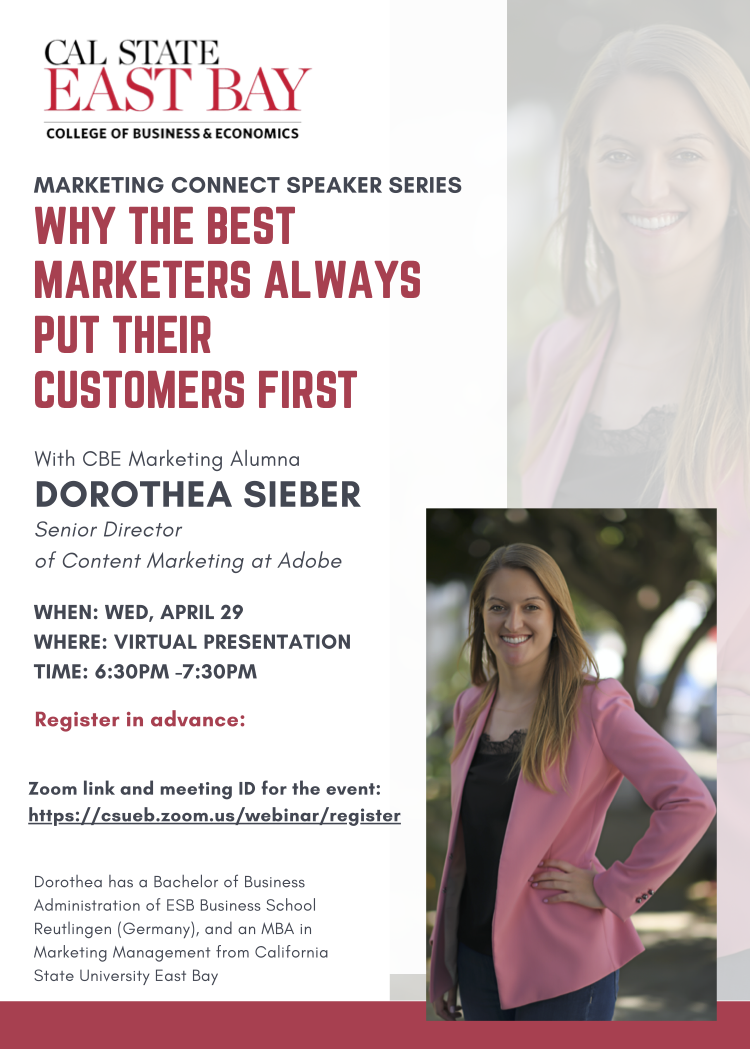 Why the Best Marketers Always Put Their Customers First
Dorothea Sieber
Vice President, Content & Keynotes at Oracle
Linkedin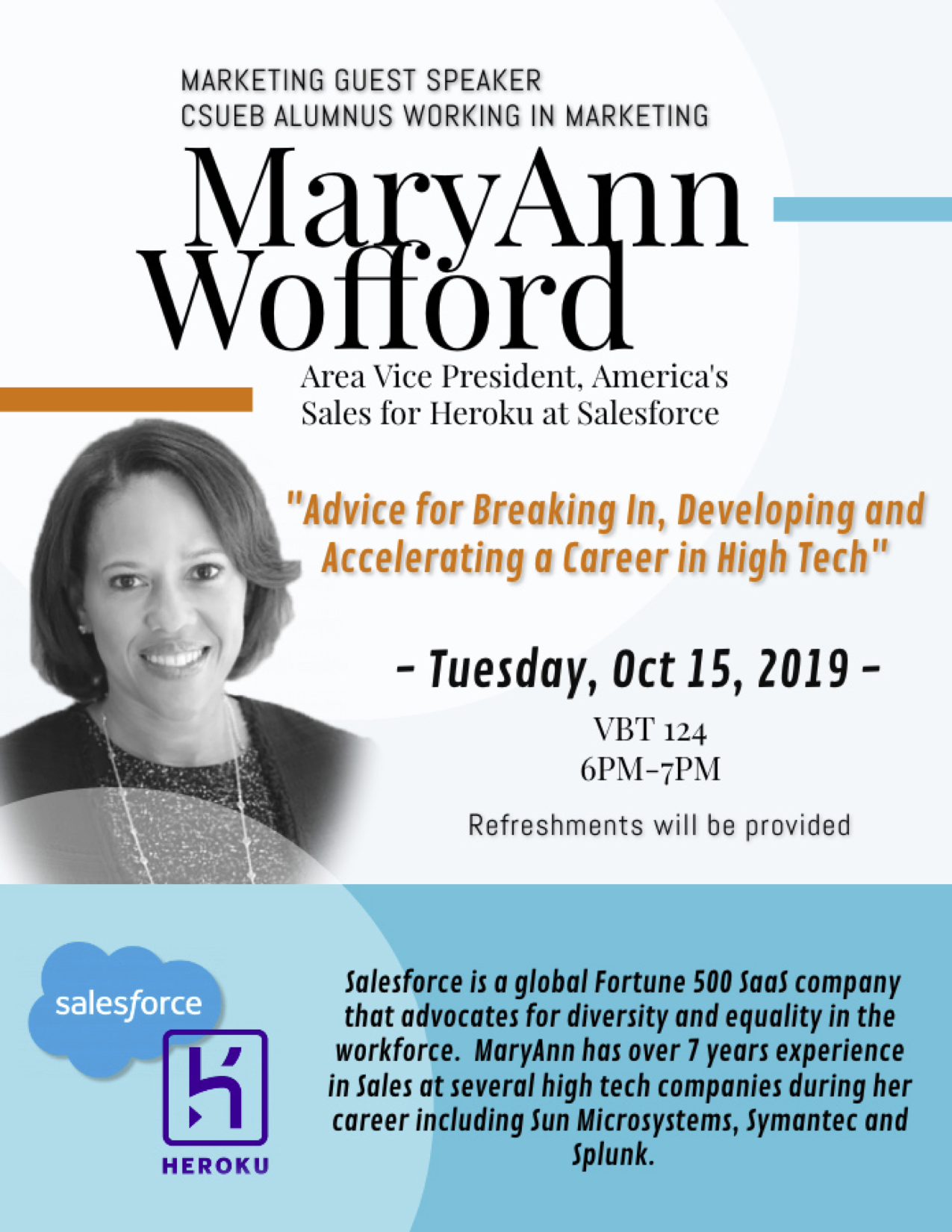 Advice in Breaking In, Developing and Accelerating a Career in High Tech
Mary Ann Wofford
Salesforce, Area Vice President, Cloud Sales
Linkedin