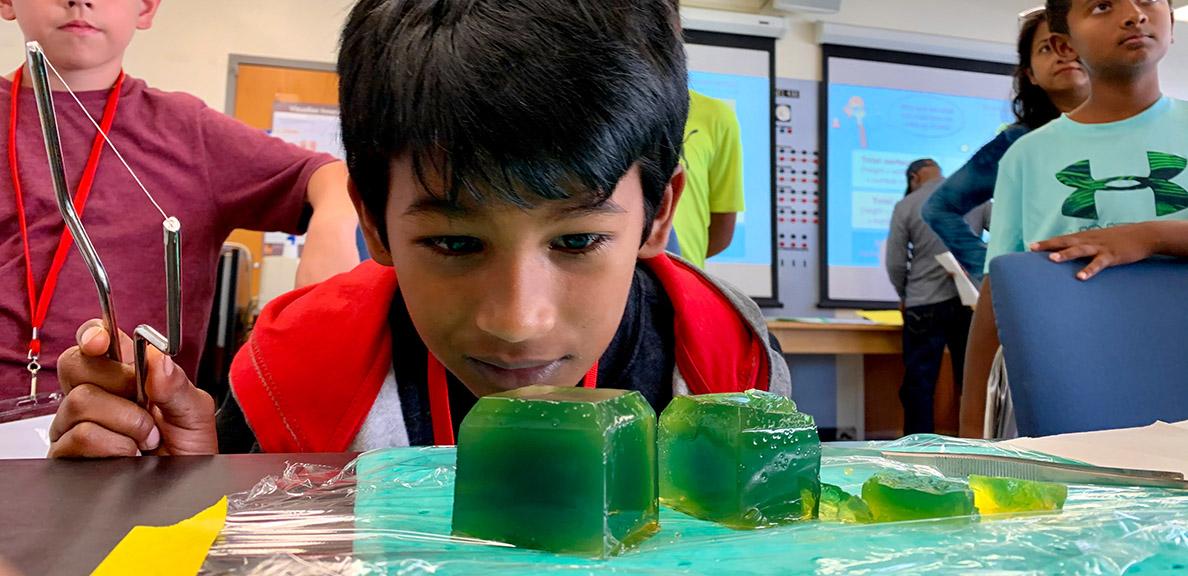 Bay Area Science Festival Returns to Cal State East Bay
BY Cal State East Bay
April 26, 2022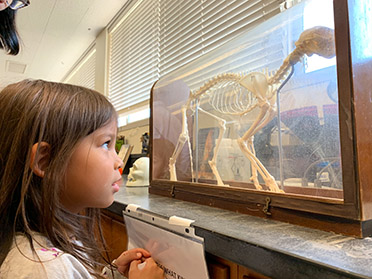 This Saturday, Cal State East Bay's Hayward campus welcomes a future NASA engineer, a scientist who will help solve global warming and a 2045 Nobel Peace Prize winner. At least, those may be the dreams of science enthusiasts attending the annual Bay Area Science Festival on Saturday, April 30.
Returning after a two-year hiatus, the science festival has more than 40 engaging exhibits for science fans, including activities planned by 11 College of Science departments. Attendees can cast fossils, solve art mysteries with chemistry and extract DNA from strawberries. The free, outdoor event will span the quad between North Science, Valley Business & Technology and the Student Services & Administration buildings. 
The best part, says Jason Singley, dean of the College of Science, is sharing what students and faculty love about science.
"Our students are growing up in the Bay Area," he said. "They find their way here to study science, and this is a way for them to give back to the community, to share science and the inspiration behind it."
Jean Moran, professor of Earth and Environmental Sciences says that the science festival is a catalyst for curiosity.
"Now that technology allows us to measure and understand so many phenomena, students want to understand more about the images and stories they see on the web," Moran explained. "Our geology and environmental science students are motivated to make sure we have a livable planet in the future, and that begins with studying the complex interactions between earth systems." 
Singley said that the event benefits College of Science students as much as visitors, as it positions them as experts and boosts their self-confidence as scientists.
"Our students get a really valuable experience out of this," he said."It's obvious to them, the joy and excitement that comes with doing science with young kids. It's exciting for our students to see that reflected back at them and it helps with their own self-perception."  
Singley said that this year's science festival has dozens of partners exhibiting, including organizations such as Chevron, First Tech Challenge, the Oakland Zoo, Stanford, UC Berkeley and Hayward Unified School District.
"We're thrilled they are here and able to use our campus to engage the public," Singley said. "For example with Chevron, that translates into the future–we're collaborating for Discover Engineering!, a summer camp for future engineers. It is rewarding to be partners who are invested in science education." 
The community-centered event will draw attendees from communities around Hayward, and Singley hopes that Cal State East Bay students, staff and faculty bring their families to campus for a day of fun. 
"Come see our students and faculty in action," he said. "It is an exciting time to be part of the College of Science."
---
The Bay Area Science Festival at Cal State East Bay is Saturday, April 30 from 11 a.m. to 4 p.m. in the quad adjacent the North Sciences building. Admission and parking are free. Other events hosted by the Bay Area Science Festival continue through this week.