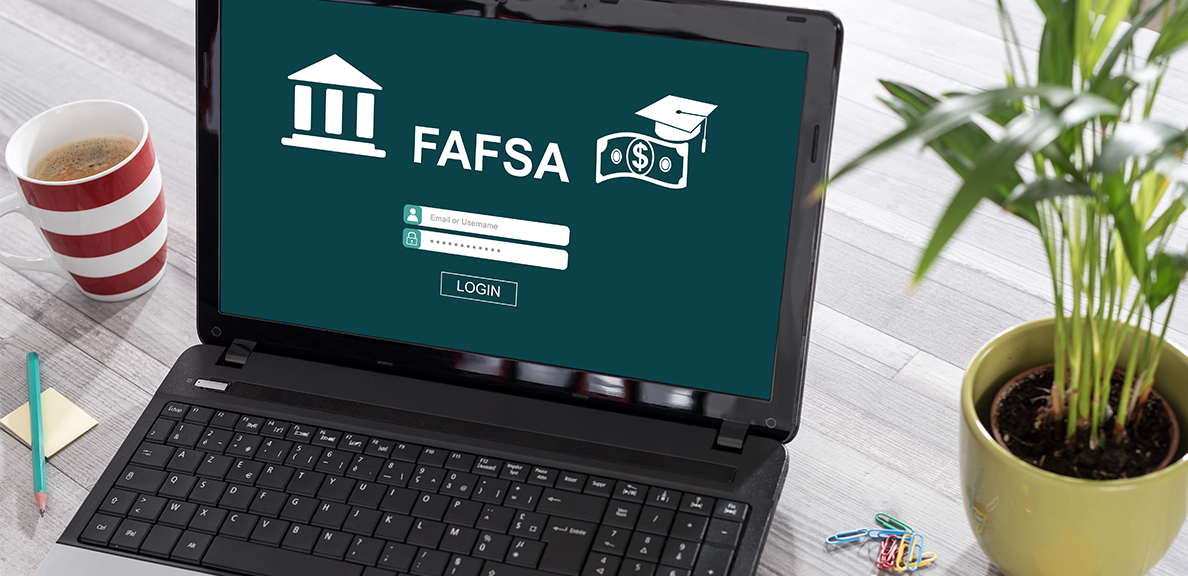 Financial Aid 101: What Students Need to Know for 2024-2025
BY Diego Torres
August 28, 2023
School is now back in session and with that comes thinking about financial aid. This article will serve as a refresher for some as it will include various topics, including scholarships, grants, loans, common myths about financial aid, the resources available at Cal State East Bay and how to prepare for college financially. This article will also address essential information for the 2024-2025 Free Application for Federal Student Aid (FAFSA) and CADAA (California Dream Act Application) and its potential impact on students seeking financial aid.  
How to Financially Prepare for College
Preparing for college financially is a crucial step in a student's academic journey. Researching the cost of attendance is an essential starting point for students to understand how much they will need to finance their education. This includes tuition fees, housing, meals, books, and other related expenses. Through the FAFSA/CADAA application, students should apply for financial aid, including scholarships, grants, work-study programs and loans. Students should also look for scholarship opportunities and apply as early as possible to increase their chances of receiving financial assistance. Finally, saving money throughout high school and before college can help reduce the financial burden and lessen the need for loans or other aid forms. Taking these proactive steps to prepare financially — students can minimize their debt post graduation.
Grants 
One of the most significant ways to finance higher education is through grants. The Federal Pell Grant is one of the most common types of grants, providing eligible students with up to $7,395 per year based on their FAFSA/EFC, enrollment status and the number of years of eligibility (six years). Other federal grant options include the Federal SEOG and the Educational Opportunity Program (EOP) Grant. Additionally, California offers various grant opportunities, including the Cal Grant A or B, which provides $5,742 to $7,390 per year for up to four years based on financial need, academic performance, and other criteria such as Priority Deadline, CADAA and minimum enrollment. Finally, California State University students may be eligible for the State University Grant or the Chafee Grant, which provides up to $6,000 annually to qualified students.
Scholarships
Scholarships are a valid option, like the Middle-Class Scholarship. It offers a variable amount of aid to eligible students based on similar criteria to the Cal Grant, with the added requirement of being classified as a middle-class family. CSUEB also has a site dedicated to scholarships called Pioneer Scholarships that is ready for the taking! 
Work-Study Programs
Another way for students to finance their education is through work-study programs, which provide part-time jobs for eligible students while they attend school. The State Work-Study and Internship Program is a program that provides students with opportunities to gain work experience related to their field of study. There are also other programs like The Learning Aligned Employment Program (LAEP) that offers Dreamers post-graduation employment and $6,000/year in financial aid. Similarly, the College Corps Program offers Dreamers a Community Service Program of up to $10,000 in support. Another program is The Federal Work-Study Program which provides eligible students with part-time jobs on or off campus, allowing them to earn up to $3,000 per year. These programs not only provide students with financial assistance but also give them valuable work experience so they can enhance their resumes and prepare them for their careers. 
Loans
Loans are another way for students to finance their education. The Federal Direct Loan program offers subsidized and unsubsidized loans to eligible students. Subsidized loans do not accrue interest while the student is enrolled in school at least half-time or more, while unsubsidized loans begin accruing interest immediately. Another potential loan is The Federal Direct PLUS Loan which is available to graduate students or parents with dependent undergraduate students. Dream Loans are also available to AB450 students, providing them with financial aid to support their educational goals. Private loans are another option for students, but the federal government does not back them and typically has higher interest rates and stricter repayment terms than federal loans. It is crucial for students to carefully consider their loan options and only borrow what is necessary to avoid excessive debt after graduation. 
Debunking Myths - A Q&A With Sonia Jethani, Financial Aid Director  
There are many myths and misconceptions around financial aid. Financial Aid Director Sonia Jethani addresses these misconceptions to mitigate worries some students may have. 
Q: Are loans something students need to stay away from? 
A: Loans can help achieve important goals like buying a car or home. Programs like the Public Service Loan Forgiveness (PSLF) can help eligible borrowers to have their federal student loan debt forgiven after making 120 qualifying payments while employed full-time by a qualifying employer. However, it's important to borrow only what you need. 
Q: Should students from high-income families not consider applying for financial aid? 
A: Many scholarships and grants are awarded based on factors other than financial income, like academic achievement, athletic ability, or community involvement. Some loans, such as Unsubsidized Loans, are available to all eligible students regardless of their income. 
Q: Are there any misconceptions about the resources available from the financial aid offices?
A: It's a common misconception that financial aid offices have unlimited funds to distribute to students. In reality, most offices have a limited pool of funds and must prioritize how those funds are allocated. 
Big Changes for 2024-2025 
Starting in the 2024-2025 academic year, there will be changes to how financial aid ability is calculated. One significant difference is that FAFSA applications will begin in December instead of October, although the March 2nd priority deadline will remain (as of April 2023). The Expected Family Contribution (EFC) will also be replaced with a new "Student Aid Indicator." These changes are part of the FAFSA Simplification Act, and more information will be available in the coming months. 
To reiterate: It's crucial to stay informed about any changes to the FAFSA eligibility calculations in 2024-2025. Pay attention to any correspondence from the financial aid office, as these changes could affect your eligibility or the amount of money you receive.
Important Takeaways 
Financial aid is an essential resource for college students to help them achieve their educational goals, but it's not just about getting the money. Students should be aware of their financial situation's terms and conditions and ensure they meet the requirements to keep it. It's also important to remember that financial aid should only cover the courses that count towards your degree. Students should also use financial aid resources, including scholarships, grants, and loans. By being proactive, college students can make the most of their financial aid and achieve their academic goals.
Remember, the Financial Aid Office is always here to help you out. You can contact them through email (finaid@csueastbay.edu), phone (510) 8850-2784 or by requesting a Zoom or in-person meeting. They regularly post information about workshops and hold events to help students fill out FAFSA/CADAA. Don't hesitate to reach out to them whenever you need assistance.