Earth Week 2021
Welcome to (virtual) Earth Week 2021, April 19-23. For a complete list of events by day click on the dates listed below the poster.  We hope to see you at one of the many events throughout the week!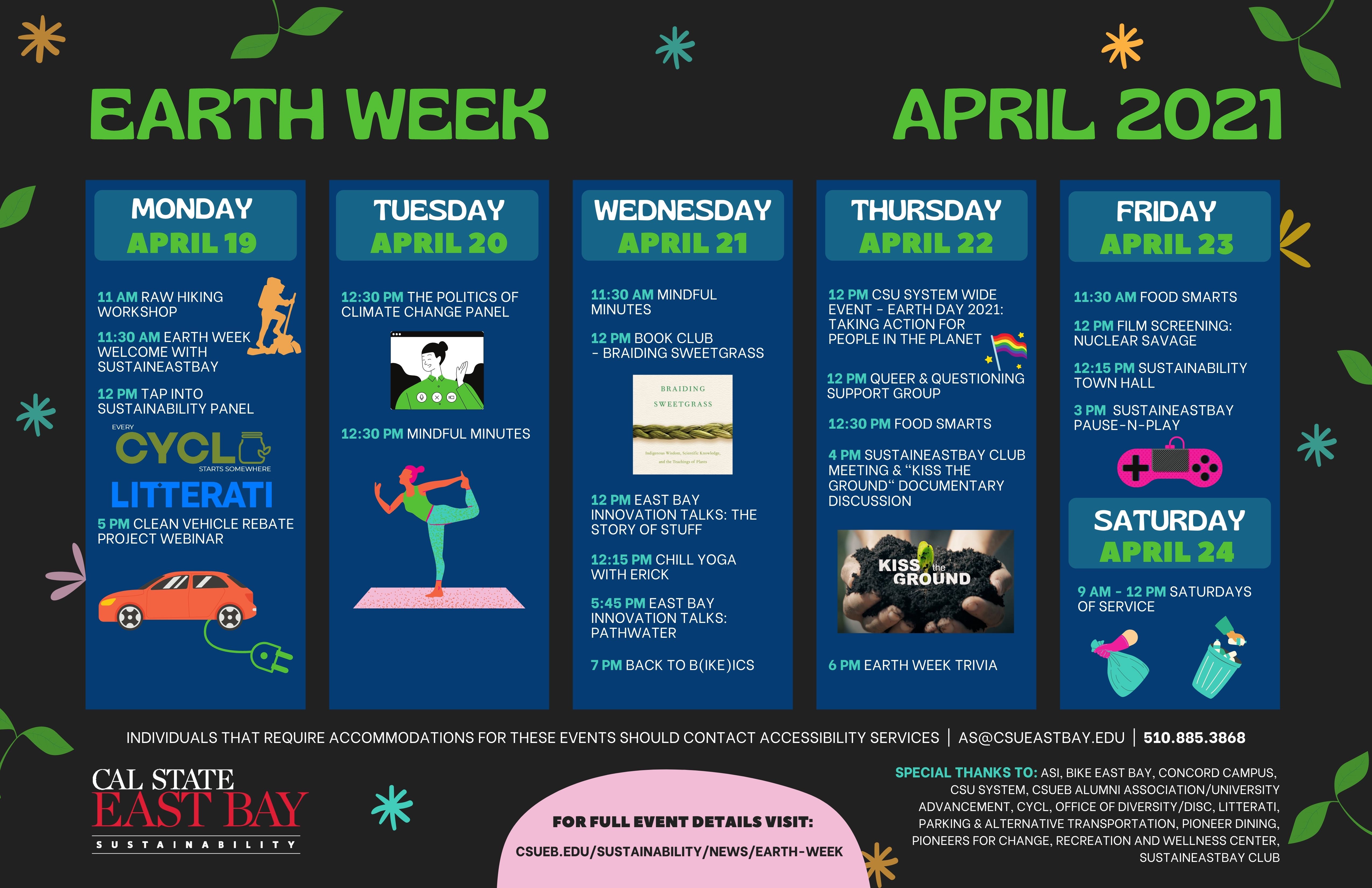 Individuals that require accommodations for these events should contact Accessibility Services | as@csueastbay.edu | 510.885.3868
Events are  hosted by the Office of Sustainability and in partnership with ASI; Associated Students, Inc., Bike East Bay, Concord Campus, CSU System, CSUEB Alumni Association/University Advancement, CYCL, Litterati, Office of Diversity/DISC, Parking & Alternative Transportation, Pioneer Dining, Pioneers for Change, Recreation and Wellness Center, and SustainEastBay Club. 
Follow this link to check out virtual events throughout the California State University system.