Free Fest!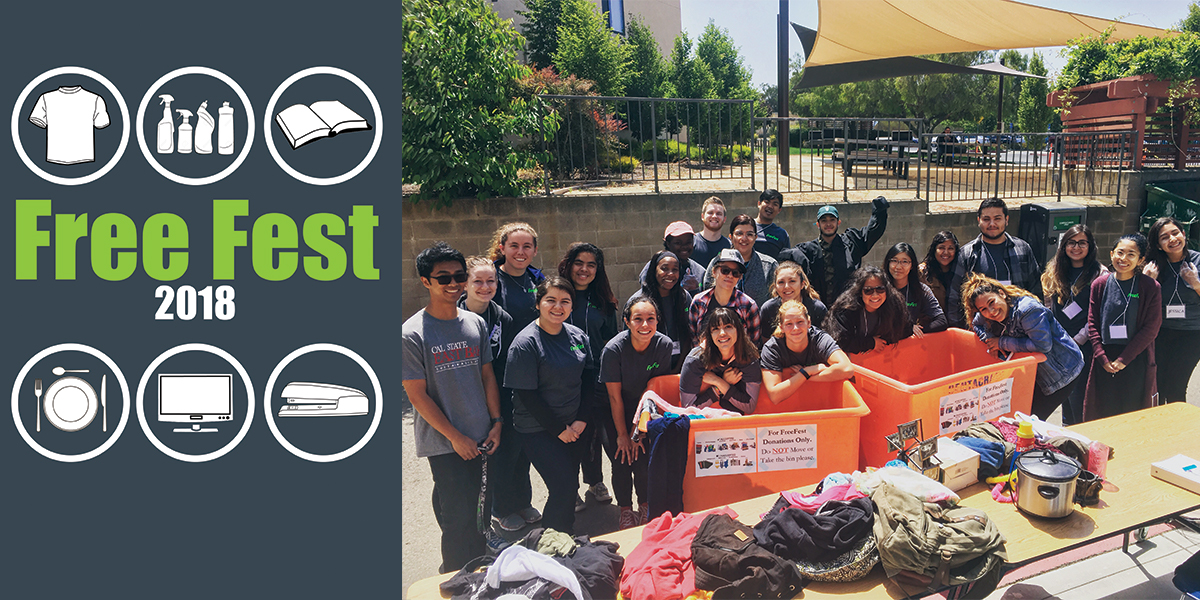 Cal State East Bay's student housing residents have the opportunity to unload unwanted reusable items and find some new treasures at FreeFest during Spring move-out. This program, hosted by Student Housing and supported by the Office of Sustainability, allows students to donate useful items and shop for items that their neighbors have discarded, free of charge.
Items can be donated at El Dorado Hall or in the bins around Pioneer Heights. The event is for residents only, though anyone in the Cal State East Bay University community may attend the Friday of move-out.
Accepted items include clothing, electronics, cleaning supplies, kitchenware, books and office supplies. Items that will not be accepted include undergarments, bathing suits, makeup and brushes or combs.
Questions? Contact Lassen Hall at (510) 885-7444