2017 Award Recipients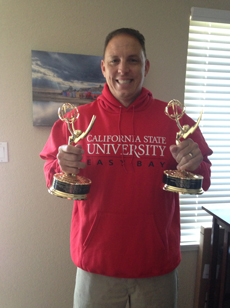 Will Adams '99
B.A., Mass Communication
TV Newscast Director, NBC Universal/KNTV
Will was born and raised in Hayward, and attended Mt. Eden High School and Chabot College before coming to Cal State East Bay. He found his love for TV in high school and received an internship at KTVU during his senior year, which cemented his passion for television. Will has been at KNTV/NBC Bay Area for the past 17 years. He worked his way up from camera operator to Emmy awardwinning director. Besides directing live newscasts, he directs live-totape shows, runs the teleprompter when needed and even gets the anchors water! He still loves the excitement of live news, especially since everything these days is largely automated, placing more responsibilities on his shoulders. Will has been married to the love of his life since June 1999. He has two wonderful kids, Sam (18), a freshman at Foothill Junior College where he plays football, and Carolina (14), a freshman at Granada High School in Livermore.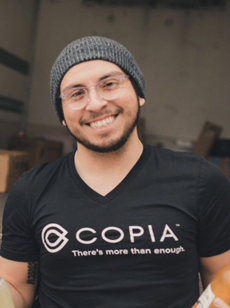 Aaron Aguirre '16
B.A., International Relations
Head of Operations, Copia
Aaron is head of operations at Copia, a San Francisco-based company that aims to end hunger and food waste, at scale. Copia provides food businesses with data and analytics to help reduce their food waste while giving them access to a unique algorithm that matches excess food to communities in need. Aaron is originally from Norwalk, Calif. and now resides in Oakland. He transferred to Cal State East Bay and graduated in 2016 with a degree in international relations and an emphasis in international business and economics. He originally planned to work in fair trade but became interested in food waste after finding hundreds of pounds of untouched, perfectly edible food on a nightly basis at a Castro Valley grocery store while doing research for a paper on the environmental effects of the industrial food system.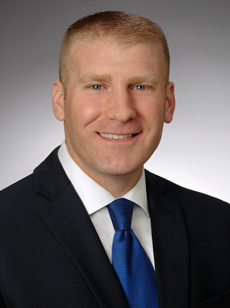 Jason Allen '16
B.A., History; Teaching Credential, '02
Deputy City Attorney, City of Oakland
Jason represents the City of Oakland in a variety of litigation matters, including civil rights, torts and employment disputes. Before joining the Oakland City Attorney's Office, Jason worked in private practice and served as a law clerk to the Honorable Irma E. Gonzalez, now retired from the United States District Court for the Southern District of California. While in private practice, Jason litigated a variety of cases, including business torts, antitrust, trademark, contracts and employment disputes. He remains involved in the community through an active pro bono practice, volunteering hundreds of hours to advocate for environmental groups, tenants, immigration rights, prisoners and U.S. military veterans. Most important, Jason is a proud husband and father. He is married to Stracey Gordon and the couple has two children — Maiya, a first-grader, and Marco, who is excited to start kindergarten next year.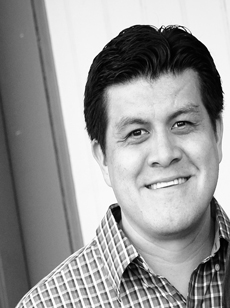 Gerardo Alvarado '15
M.S., Taxation
Managing Partner, Coates, Cortese & Alvarado
After graduating from Fresno Pacific University, Gerardo started working for Raymond James Financial out of Santa Barbara as an investment advisor. After two years and relocating to Northern California in 2003, Gerardo founded ATRISOL Advisors Inc., a tax and asset management firm. Following significant growth, in 2011 the firm merged with Legacy CPA Inc. to expand the tax services division. In 2012, Legacy CPA Inc. acquired a large book of business from William Coates, CPA and the entity Coates Cortese & Alvarado LLP was formed to facilitate the conversion of clients. In January 2013, Gerardo sold his stock in Legacy CPA Inc. to acquire the majority interest in Coates Cortese & Alvarado LLP. Most recently, in February, Gerardo facilitated the acquisition of Shub Financial Services out of Oakland to grow the accounting division of Coates Cortese & Alvarado LLP. Gerardo is married to Heather Alvarado and together they have four children ages 9, 7, 6 and 2.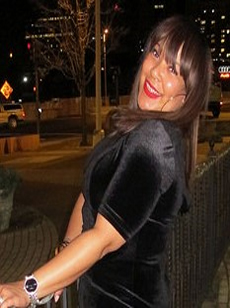 Ella Bell '09
Master of Social Work
Medical Social Worker, Kaiser Permanente
Ella has had a long-standing career in the heath care profession. She has worked as a nursing assistant, certified behaviorist and mental health supervisor. Ella founded the Build My Heart Foundation that serves at-risk families affected by heart disease. She started an annual gala to raise funds and awareness for these families, and in 2011 she received a proclamation from Lieutenant Governor Gavin Newsom for her philanthropic work with at-risk families in the Bay Area. Ella became a medical social worker for Kaiser in 2014 and continued her education. She became a certified life care planning specialist to assist families with the emotional and difficult conversations of selecting a health care agent, completing advance directives and engaging in long-term planning. Ella continues to serve at-risk families impacted by heart disease and has partnered with UCSF Benioff Children's Hospital to provide direct funding for lowincome families.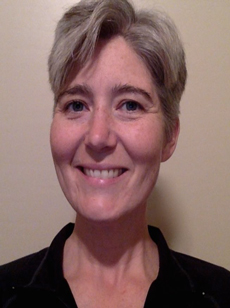 Penelope Bernhisel '08
Master of Social Work
Clinical Director, Telecare
Penny believes there is a multitude of ways that social workers are needed in today's world, and she likes to share that she first found her purpose as a social worker as a student in Cal State East Bay's Master of Social Work program. She was a recipient of the MHSA educational stipend and credits this scholarship, a specialized internship, and classes as helping her establish a solid foundation. Penny has been with Telecare since 2008 and has implemented two new pilot programs that have been approved by Alameda County's Board of Supervisors. She supervises an integrated assertive community treatment team in the day-to-day delivery of services for both the assisted outpatient treatment and community conservatorship programs. She works collaboratively with research development associates to determine the efficacy of these programs. She hopes to implement and grow these services to bring intensive recovery-centered, community-based treatment to individuals with complex problems and high-risk factors.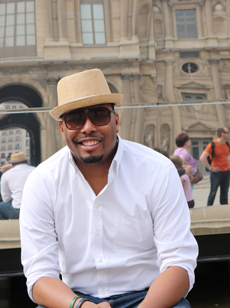 Charles Cole III '05
B.A., Political Science Community
Engagement Specialist, Oakland Unified School District
Charles Cole III is an educator focused on the advancement of all youth of color, but specifically black males. His passion comes from his own experiences growing up without support. His life's goal is to improve the communities he grew up in through his work. Charles has served as a social worker, director for Teach for America, vice chair of the California Young Democrats, member of the Black Caucus, community engagement leader for the Oakland Unified School District and at the director level for various youthfocused nonprofits. Charles is a national speaker, a writer and a Porsche 30 Under 30 recipient. He can be found in Oakland and around the country working with youth on how to equip themselves to lay the groundwork for a bright future.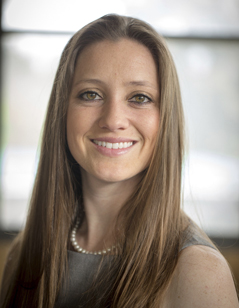 Bridget Devine '15
Master of Business Administration
Senior Operations Analyst, Salesforce.org
Bridget began her career at Oracle, first as an intern and then as a business analyst upon completing her undergraduate degree at Cal Poly, San Luis Obispo. After completing her MBA at Cal State East Bay, she was hired by Salesforce.org as manager of sales strategy, where she analyzes business trends and sales forecast information for the CEO, and develops presentations for the board of directors meetings. She is also responsible for planning sales headcount and quotas to achieve the financial plan for the coming fiscal year. Bridget regularly volunteers in the MBA Leadership Communication program to facilitate small group activities focused on developing these skills. She also finds ways to give back to her community by feeding the homeless, volunteering at activities for elementary school students and encouraging young women to reach their potential through the organization Women in Technology.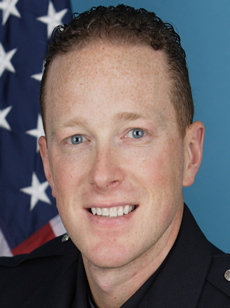 Michael Gebhardt '02
B.S., Criminal Justice Administration
Senior Detective, Fremont Police Department
Michael started his career working part-time as an intern for the Alameda County Juvenile Probation Department. The goal of the program was to show juveniles that there was a life path that did not involve gangs, drugs or crime. After graduation, Michael was hired by the Fremont Police Department as a patrol officer and then promoted to field training officer to train new police recruits who had just graduated from the academy. In 2010, he was promoted to the rank of detective and assigned to the Crimes Against Persons Unit. In 2013 he was again promoted, this time to a senior detective position in the Homicide Unit. In 2012, Michael was elected to the California Robbery Investigators Association's board of directors, which provides training to robbery detectives throughout the State of California. In 2015, he ran the state conference and in 2016 was elected president of the association.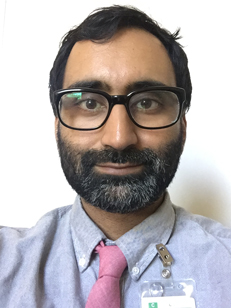 Harjit Gill '09
Master of Social Work
Access & Crisis Services Manager, County of Yolo
Harjit Singh Gill holds a B.A. in sociology from Chico State, a master's in humanities from the New College of California, and an MSW from Cal State East Bay. Harjit has experience primarily in specialty mental health services, and provides care for those seriously afflicted by mental health conditions. He has worked in outpatient clinics and spent the bulk of his career treating people who are in crisis or in need of emergency psychiatric support. During his time in the field, Harjit rose from a per diem staff member to a full-time unit social worker, and then to supervisor of behavioral health, where he was responsible for overseeing complex cases and the social work staff of John George Psychiatric Hospital. Today, Harjit oversees mental health clinics for Yolo County and works to expand access to crisis services. Harjit is the first generation of his family to be born in the U.S. He is supported by his wife Willow, his son Devendra and their family dog Cupcake.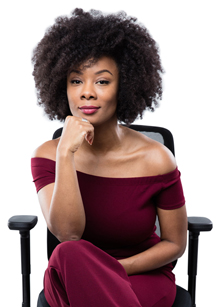 Jasmine Gill '05, '08
B.A., Economics; M.A., Economics
Senior Channel Analytics Manager, Genentech
Jasmine learned about the power of information at a very young age. Raised by a single mother, she attended school in the West Contra Costa Unified School District, one of the most underfunded school districts in the nation. Early on, she learned that social determinants play a huge role in why certain populations are more likely to experience specific levels of socioeconomic status. Her career goal was to leverage her experience in narrowing the access gap in health care education and well-being for all communities. In 2014, Jasmine founded Gyals Network to create a safe space for women like herself, who come from diverse backgrounds and have the qualities to be leaders yet struggle with getting to the next level in their careers. Gyals Network sponsors professional development events for women to talk about issues in their careers and communities. Within a year, Gyals Network has recruited 500+ members and is now led and managed by a team of six amazing women.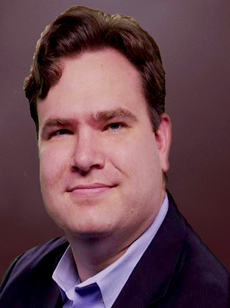 Joe Gura '02
B.A., Mass Communication
Senior Product Marketing Manager, Microsoft
Making technology real through envisioning and implementing integrated marketing, Joe combines a journalist's eye for storytelling with a technologist's passion for innovation. His work helps people understand the heights they can reach through the potential of technology. Joe currently leads the global product marketing strategy for Microsoft's advanced enterprise support offerings, regularly traveling to and meeting with organizations worldwide. He has also worked in marketing and communications for cybersecurity, executive communications, plus digital and broadcast media in San Francisco and Seattle. Joe holds an M.S. in integrated marketing communications from West Virginia University. Raised in the Bay Area, Joe now lives outside Seattle with his wife and two daughters, and he mentors young professionals seeking to make their mark in communications and marketing.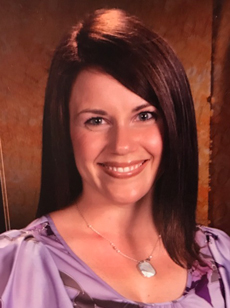 Ryan Hansen-Vera '12
M.S., Educational
Leadership Site Director, Lobo School of Innovation
Ryan began her career as an elementary school teacher in 2004. She has taught students from first through fifth grades. In 2012, Ryan became the instructional coach at Katherine Smith Elementary, a model school of excellence for 21st-century learning and community service. In 2014, Ryan became the assistant principal at Quimby Oak Middle School. In 2016, she was tasked with designing a school-withina-school model for seventh- and eighth- graders on the Quimby Oak campus. She worked with the New Tech Network, a national nonprofit organization and design partner for comprehensive school change. Ryan was promoted to school site director and recruited the founding teaching team for this new educational adventure. In August 2016, Lobo School of Innovation opened its doors to 162 seventh-graders. Next August, the school will also build an eighth-grade class and welcome a new group of seventh-graders, creating an established school of 300 diverse learners.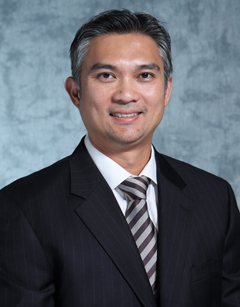 Dr. Long Huynh '03, '04
B.S., Business Administration; MBA Associate
Dean, Kansas State University - Global Campus
Dr. Huynh is a father, educator, learner and higher education advocate. With a background in enrollment management and student services, Huynh has held a number of key positions in higher education. In his current role, he oversees numerous student service departments, program development and leads overall strategic enrollment management efforts. Before joining the Kansas State University Global Campus, Huynh served as director of graduate and professional education programs and services at CSUN. Prior to that, he was executive director of graduate services and administration at AAU. Dr. Huynh is actively involved with the community and in professional organizations that promote excellence in continuing and online education. Together, he and his wife Mai have one daughter, Amelia, and a Maltese named Maui.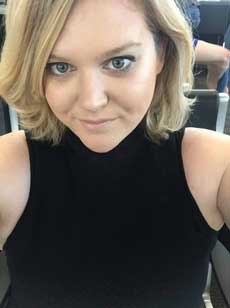 Courtney Jamieson '11
B.A., Communication
Global Client Director, Cision
Courtney Jamieson graduated from Cal State East Bay with a degree in communication and was an active Public Relations Student Society of America member. After graduation she worked in public relations for Voce-Porter Novelli, coordinating campaigns for DC Comics, including the launch of a new graphic novel series and movie franchise. Courtney went on to work in the health care industry and then built her career in marketing and advertising at iHeartMedia. After running a campaign for Oracle's America's Cup, she transitioned to technology at Oracle headquarters, where her global accounts included Walt Disney, Microsoft, Apple and others. Currently, Courtney is a director at a Microsoft marketing software company in Seattle. She continues to give back to the community as a key member of the non-profit George Archer Foundation for Literacy, which raises funds for Bay Area schools and libraries.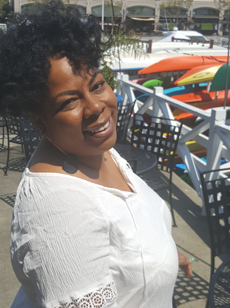 Heidi Rachelle Johnson '13
B.A., Sociology
Lead Case Manager, United Council of Human Services
Heidi is a Bay Area native. After spending several years working for non-profits in administration, she wanted to pursue a career in social work in order to serve more people in need. Immediately after graduation, Heidi proceeded to work in the low-income, highly marginalized neighborhood of Bayview, San Francisco. She started volunteering with homeless veterans and did such a great job at innovating ideas to shelter and care for veterans that she was quickly hired and promoted to lead case manager. Heidi is responsible for finding permanent housing, increasing income and providing sobriety support for 73 formerly homeless veterans. The programs she developed and implemented continue to aid veterans in her community. When Heidi isn't working on saving lives or on her own business, she enjoys hiking with her two dogs, learning foreign languages and dining at new and exotic restaurants with her partner.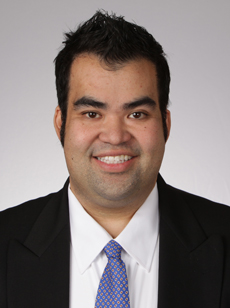 Allen Kwan '04
B.A., Mass Communication
Vice President and Business Development Manager, Swiss Re Corporation Solutions
Described by colleagues as a "natural leader," Allen serves on the leadership team in the West region, and has led the diversity and inclusion network in Swiss Re's San Francisco office. His prowess for relationship-building and a passion for inclusion is why Allen is a founding member of two networking groups: the Pacific Northwest chapter of the Insurance Industry Charitable Foundation and the San Francisco chapter of Emerging Insurance Professionals. In addition to bringing more networking opportunities to young professionals in the insurance industry, Allen also participates in community activities held by the Rotary Club, the Golden Gate chapter of the Risk Management Society and through his work on the board of directors for the Cal State East Bay Alumni Association, where he currently serves as treasurer, managing the annual budget and creating longterm financial strategies.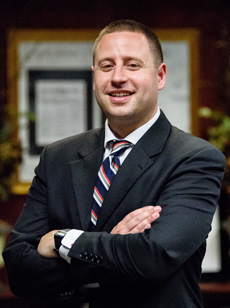 Phillip La Corte '12
M.S., Health Care Administration
CEO, Heart Institute of Texas
Phillip has a B.S. in business administration from San Francisco State University and an M.S. in health care administration from Cal State East Bay. During his time at Cal State East Bay, he initiated a team and was captain of the California Association of Healthcare Leaders College Bowl. From 2009-2015, Phillip was the chief operations officer of a $50-plus million private oncology practice located in the Bay Area. The goals of the practice were to treat all patients with equanimity, and provide comprehensive, compassionate and personalized cancer care, regardless of insurance coverage. Phillip took those same core values to rural East Texas when he joined a cardiology practice there in 2015. The patient population has the worst health habits and outcomes in the state and the focus is to provide specialty care to underserved communities. Phillip has already seen a decrease in cardiovascularrelated mortality during his time there.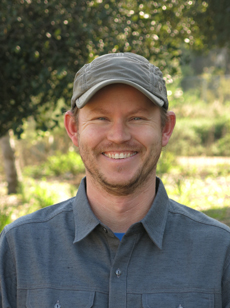 Robert Litton '01, '04
B.A., Music; M.A., Music
Composer/Orchestrator
Robert is an American composer often found exploring the redwoods of California, the canyons of Utah and the aspen-lined mountains of Colorado. His compositions have been performed by members of almost all the major orchestras located between the San Francisco Symphony and the New York Philharmonic, and his first work, One for All - A Fanfare for wind ensemble, has delighted audiences on four continents, including a featured performance in Carnegie Hall. Robert currently resides in Los Angeles where he graduated at the top of his class from the USC Scoring for Motion Pictures and Television program. In addition to keeping a busy schedule of concert and chamber music commissions, he composes and orchestrates for film, television and other media projects. Most recently he composed the rousing score for Lightbound Studios' fantasy/adventure game Star Chasers - Rooftop Runners.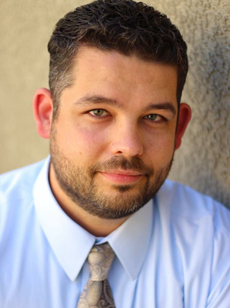 Edward Marcel '08
B.S., Psychology
Senior Procurement Analyst, Ghirardelli Chocolate Company
Learning how to effectively work with diverse groups of people taught Edward how to look beyond numbers to build strong relationships, achieve his goals in business and influence his community. At Ghirardelli, Edward has led strategic sourcing and inventory management initiatives that have eliminated operational waste, generated cost savings and improved customer experiences. His ability to deliver results and facilitate change recently earned him a Domingo Ghirardelli award — a peernominated honor from Ghirardelli's leadership team. Edward has also become an integral part of the East Bay community. Edward launched a social community service campaign advocating for agri-tourism of cherry farmers in Brentwood, and he supports community outreach programs with the Boys & Girls Club and Oakland Athletics.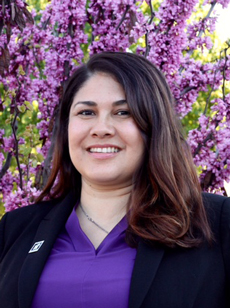 Elisa Márquez '01, '12
B.A., Sociology; MPA
Council Member, City of Hayward
Elisa's involvement in local government began more than 13 years ago, as the former chair of both the city's human services commission and planning commission, and public member of the council's sustainability committee. As a current City of Hayward council member, Elisa provides leadership in shaping local legislation to improve public safety, strengthen the local economy and preserve and create more affordable housing. Whether in Elisa's professional, volunteer or council work, she strives to serve with integrity, optimism and a spirit of goodwill. Elisa is honored to be the first in her family to graduate from college. She attributes earning her two degrees to her family, mentors, Cal State East Bay faculty and the Hayward community for modeling the value of "a collegegoing culture." Elisa is proud to proclaim she's a "Farmer to Pioneer," doing her part to improve the community of Hayward by serving and leading others, and mentoring youth to be agents of change.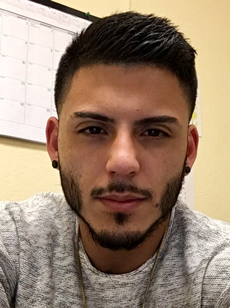 Antonio Martinez '13
B.A., Communication
Community Education Coordinator, STAND! For Families Free of Violence
Antonio works with young men within the Contra Costa Unified School District. He provides a safe, encouraging and uplifting space to discuss issues such as violence in the community and at home, racism, male privilege and what it means to be a man in our society. Antonio's passion for this work stems from his upbringing in a single-parent household. He was raised in Richmond by his mother and grandmother and attended local schools. Antonio is the first in his family to attend college and during his time at Cal State East Bay, his work with the Educational Opportunity Program made him realize that mentoring students and giving back to his community were important to him. Antonio completed a master's degree in education from San Diego State University with a focus on multicultural counseling. He is currently in the second year of the Educational Leadership doctoral program at Cal State East Bay.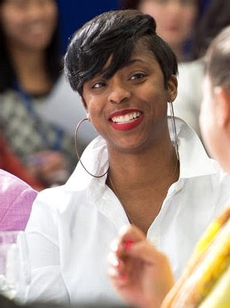 Markita Mays '10
Master of Social Work
Licensed Clinical Social Worker, UCSF/SFGH Child Trauma Research Program
Markita is a San Francisco native who provides direct clinical services to children and families, clinical supervision to doctoral clinical psychology trainees, lectures on multiculturalism in psychotherapy and consults to community-based programs on trauma-informed practices. She is also a national trainer for the dissemination of Child-Parent Psychotherapy. Markita maintains a private practice in Oakland. In addition to direct service and clinical training, Markita advocates for children of incarcerated parents. She is the co-founder of the Alameda County Children of Incarcerated Parents Partnership, a coalition focused on those who work with or are concerned about children of incarcerated parents. Markita was a recipient of the 2015 UCSF Dr. Martin Luther King Jr. award for Diversity and selected as a Dean's Diversity Leader for the UCSF School of Medicine's Differences Matter Initiative.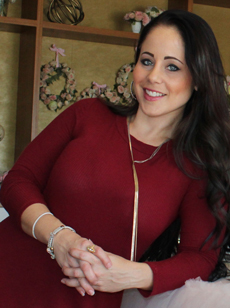 Christa Mekki, C.M.P. '13, '16
B.S., Hospitality & Tourism; M.S., Recreation
Founder/Senior Planner, Magnetic Magnificent Events
Christa earned her B.S. in hospitality and tourism with a minor in women's studies in 2013. This was followed by an M.S. in recreation tourism in 2016 and then becoming a certified meeting professional. Christa is a self-motivated entrepreneur, and prior to graduating from Cal State East Bay, launched her event planning company, Magnetic Magnificent Events. Christa received the Meeting Professional of the Year 2013-2014 award from Meeting Professionals International, Northern California Chapter, in August 2014, after recieving Meeting Professional of the 3rd Quarter in May 2014. She is currently co-chair of the auction committee for MPINCC, VP of education, 2015-2016, for the Northern California Chapter of the Society for Incentive Travel Excellence. Christa can also be found on stage, speaking and providing training seminars and master of ceremony services.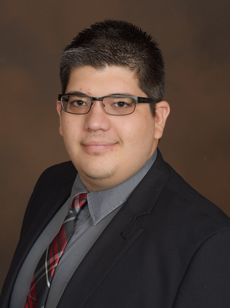 Mateo Morelos Bedolla '15
B.A., Political Science
Legislative Correspondent, U.S. House of Representatives
Mateo Morelos Bedolla is a legislative correspondent and internship coordinator with the U.S. House of Representatives, working to serve and build his hometown community of Tracy and help others harness the skills to build their own way. He manages and responds to his district's legislative correspondence; assists in securing money, benefits and military medals for constituents; and communicates how to understand and navigate the federal bureaucracy. Before his work as a public servant, Mateo served as chief marketing and business development officer with Guardian Systems Inc. (Google Entrepreneurs competition winner), and worked as a residential framing carpenter and a construction laborer. Mateo can be found in Tracy, working on increasing local community input into political efforts, because, as he believes, all politics is local.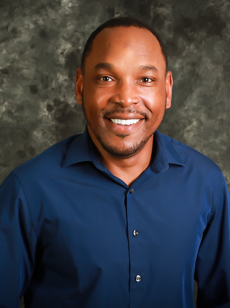 Vincente Mozell '14
Master of Social Work
Regional Manager, Aegis Treatment Centers
Vincente, an Oakland native, is driven to make a positive impact within the health care field and the community as a whole. Vincente's leadership success is built on his desire to acknowledge three questions every individual wants to know during one-on-one conversation: 1) Do you see me?; 2) Do you hear me?; and 3) Does what I say matter to you? In his role as regional manager of Aegis Treatment Centers, Vincente oversees program development in San Bernardino and Los Angeles counties. In addition, he is passionate about increasing diversity in health care and actively participates in events aimed at inspiring and mentoring minorities. Former San Francisco Mayor Gavin Newsom presented Vincente with a Dedication to Urban Community Award. Vincente is a California Social Work Education Center and Integrated Behavioral Health scholarship recipient, and in addition to his MSW in social work, he also holds an M.S. in health care management from Champlain College.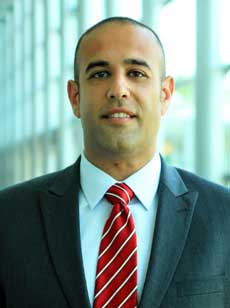 George Nashed '04
B.S., Biochemistry/Computer Science
Solution Engineering Director, SAP
George has enjoyed an awardwinning career in the field of sales and technology, with an emphasis on employee development and customer engagement. He has built a reputation for hiring, developing and leading strong teams that consistently deliver by aligning the right people with the right opportunities. George currently leads the Western solution engineering team for SAP's database and data management solutions, and has previously worked for BusinessObjects, Inxight and Autonomy. In each of these organizations, he has excelled through his ability to understand customer challenges and help clients succeed through technology and innovation. This winning approach has enabled George to close multiple large enterprise sales opportunities nationwide. George resides in Dublin with his wife, Monique, and their two daughters. In his free time, George enjoys playing basketball, exploring new restaurants and traveling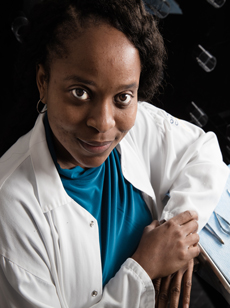 Lucy Ogbu-Nwobodo '07
B.S., Biological Science
Medical Student, UC Davis
Born in Nigeria, Lucy was brought by relatives to Oakland when she was 11. She graduated from high school at 15 as the class valedictorian and obtained her undergraduate degree from Cal State East Bay before the age of 20. After graduation, Lucy went on to start Operating Room Experiences, a pre-medical surgical observation program. As one of few programs in the nation allowing extensive access to undergraduates, OREX has matriculated more than 30 students into medical and other graduate health education programs, and serves as a model for other teaching hospitals. She currently serves as the director of this program while attending medical school at UC Davis. Lucy is dedicated to improving health care through social justice. She plans to specialize in neurosurgery. After medical school, her goal is to bring specialty medical services to lowincome communities.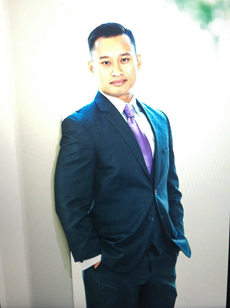 Christian Rieta '16
M.S., Health Care Administration
Director of Quality & Compliance, Washington Hospital Medical Foundation
After graduating in 2008, Christian began his career as a graduate nurse at Washington Hospital in Fremont. He was able to flourish as a nurse by refining and growing his skills and assuming leadership roles as they were presented. He has been a new graduate nurse, staff nurse 2, charge nurse, preceptor who trains senior nursing students and even a staff educator who trains new nurses and nurses moving into specialty departments. He also took on roles such as a relief bed control manager, assisting with the patient flow and staffing within the hospital, and with hospital-wide education for new technology and equipment. Christian's experience as a nurse and an administrator has empowered and equipped him to help create positive change within the health care industry and the communities he serves.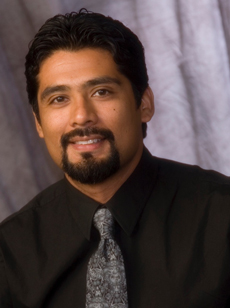 Dr. Victor Rios '00
B.A., Human Development
Professor, UC Santa Barbara
Dr. Rios received his Ph.D. from UC Berkeley and is the author of numerous books focusing on the opportunity/achievement gap, juvenile justice and masculinity within underserved communities of color. Based on more than a decade of research, Dr. Rios created Project GRIT (Generating Resilience to Inspire Transformation), a human development program that works with educators to refine leadership, civic engagement and personal and academic empowerment in young people who have been placed at-risk. Using his personal experience of living on the streets, dropping out of school, being incarcerated as a juvenile and his research, Dr. Rios has developed interventions for marginalized students to promote personal transformation and civic engagement. These programs have been implemented throughout Southern California. Dr. Rios has been featured in TED Talks, on the Oprah Winfrey Network and NPR. His TED Talk, "Help for kids the education system ignores," has garnered more than 1 million views.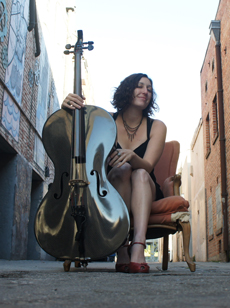 Rebecca Roudman '99
B.A., Music
Musician & Music Director
As a member of both the Oakland Symphony and the Santa Rosa Symphony, Rebecca is an experienced orchestral musician who has toured with orchestras to Brazil and throughout Europe. In addition to her classical skills, Rebecca performs extensively with an amazingly diverse selection of contemporary musicians and her own band, Dirty Cello. Led by Rebecca, Dirty Cello has become a Bay Area favorite that performs more than 100 shows a year and has toured China, Italy, Germany, Spain, the UK and Hawaii. Rebecca performed on the soundtrack for the Bruce Willis film "Looper" and the Jeremy Renner film "Kill the Messenger." Rebecca also founded and directs the Novato Youth String Ensemble, an after-school orchestra program for students in the sixth to eighth grades who would like to learn the violin, viola, cello or bass. She started the program 14 years ago and it remains successful with more than 70 students currently enrolled.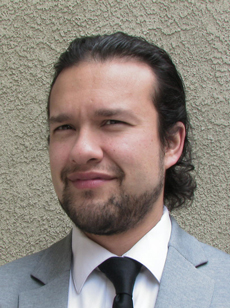 Christopher Rozeville '15
M.S., Mathematics
Dean of STEM, ARISE High School
After graduating from UCR in 2005, Christopher's passions drew him toward teaching math and assisting those who face financial and social hardships. Christopher obtained his teaching credential and began working at high-need schools in East Oakland and Richmond, where he has been instrumental in the development of math programs and math curriculum. He has served as a robotics coach, teacher, network test developer, math department chair and was responsible for Richmond's Leadership Public Schools first class of students to pass the Advanced Placement calculus exam. While pursuing his master's degree, Christopher was selected as a teaching associate. Based on his success, he was invited to work on a project restructuring developmental/ remedial math at Cal State East Bay. This work resulted in an entirely new curriculum for developmental math and a series of workbooks that were subsequently adopted for use beyond the university.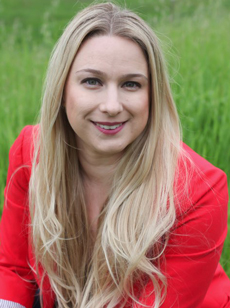 Heather Soldonia '05
B.A., Communication
Social Media Manager, Delta Dental Insurance
Heather is the manager for social media in public affairs at Delta Dental Insurance Company, a multinational enterprise with nearly $10 billion in revenue that provides benefits to more than 35 million enrollees. Before working in-house to oversee the online reputation management for Delta Dental, Heather was on the agency side at Edelman, the world's largest independently owned public relations firm. During her time there, she sharpened her aptitude for delivering digital strategies and brand management in the complex regulatory environments of financial services, tech, energy and health care with global organizations such as Charles Schwab, the Russian Innovation Center, Chevron and Novartis Pharmaceuticals. Recognized as an expert in her field, Heather is a frequent guest speaker and a sought-after consultant. She is co-owner of VR Public Relations, the agency of record to an exclusive list of small businesses and not-forprofit organizations.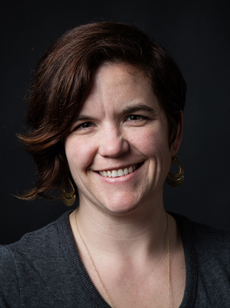 Darcy Stanley '14
B.S., Nursing
Doula & Co-Founder of Birth Justice Project
Darcy Stanley is a Bay Area native who, as a Quaker, was raised around activists who taught her that our lives are an expression of our values. She has been a doula for seven years, offering support to families during pregnancy, birth and the postpartum period. While completing her B.S., Darcy co-founded Birth Justice Project, a group that provides doulas for incarcerated people in San Francisco and Alameda Counties. The organization has since partnered with Black Women Birthing Justice and UCSF to create the East Bay Community Birth Support Project and other programs addressing birth disparities within families of color. Upon graduation from Cal State East Bay, Darcy worked in community health as a registered nurse at Lifelong Medical Care's West Berkeley Family Practice. She is pursuing a master's degree to become a certified nurse midwife/ women's health nurse practitioner. Darcy is committed to using her career to move toward a vision of racial and reproductive justice for all people.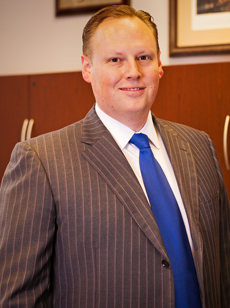 Jenner Stimpfig '00
B.A., English
First Vice President/Wealth Management Advisor, Merrill Lynch
Jenner is a native to the Bay Area, who grew up in the Danville area. He now lives in Livermore with his wife, Jacqueline, also a Cal State East Bay alumna, and their two daughters. Jenner started his financial services practice at Morgan Stanley in 2002 and joined Merrill Lynch in 2006. In his role, he runs a team that focuses on helping individuals and families reach their financial goals and plan for the various stages of life. His team also has expertise in working with local corporations, small businesses and startups to manage compensation and retirement plans while educating employees financially for better outcomes across the company base. Outside Merrill Lynch, Jenner is active in the community, having recently worked with a venture-style charitable organization named the Gratitude Network. He previously served on the board of directors for the American Cancer Society in Alameda County.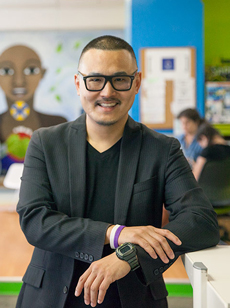 Shaun Tai '02
B.A., Digital Art
Executive Director, Oakland Digital Arts & Literacy Center
Shaun is the executive director of Oakland Digital, which he cofounded in 2009. He dedicates himself to enhancing tech literacy and opportunity among entrepreneurs and students. Shaun also leads the direction and product strategy for BRIDGEGOOD, a web application that connects early stage creatives to professional opportunities. The platform is funded by Google.org and the Golden State Warriors Community Foundation. Shaun received both master's and bachelor's degrees from San Jose State University. Prior to SJSU, he graduated with honors from Cal State East Bay with a B.A. in digital graphics and was honored as the Distinguished Young Alumnus of the Year in 2015. In 2016, Diablo Magazine ranked Shaun No. 6 in their prestigious 40 Under 40 campaign. In 2017, the San Francisco Business Times named Shaun 40 Under 40 alongside the Bay Area's brightest CEOs and directors.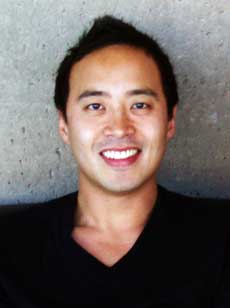 Dr. Nick Vasallo '07
B.A., Music
Director of Music Industry Studies & Music Composition, Diablo Valley College
Nick is an award-winning composer, sound artist, teacher, vocalist and guitarist. His music reveals an eclectic array of influences (metal, experimental, taiko and spectral), and his compositions have been internationally performed by world-renowned groups such as the Selesian Philharmonic, Contemporary Music Ensemble Korea, Music Now, Bridge Chamber Virtuosi, Atlanta Schola Cantorum, Borromeo String Quartet and Watsonville Taiko. Nick is a strong advocate for the Bay Area new music scene and has collaborated with groups such as the Living Earth Show, Del Sol String Quartet, Mobius Trio, Wild Rumpus, San Francisco Choral Artists, Friction Quartet, Redshift Ensemble and Ignition Duo. His ongoing goal is to hybridize extreme metal with modern classical music. He often designs sound worlds using acoustic instruments with electronic/digital manipulations. Nick currently composes, sings lead vocals and plays bass for the modern extreme metal band Oblivion.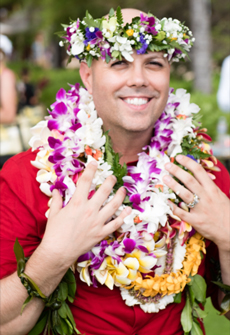 Gary Walker-Roberts '15
B.A., Ethnic Studies
Trustee, Contra Costa Community College District
Innately passionate about leadership and education, Gary dedicates his life to making a positive impact through his every venture. He shattered the glass ceiling by becoming the first openly LGBTQIA individual to serve on the CCCCD Governing Board. Gary excelled in his leadership while mastering his political career by spearheading projects that give voice to minority groups. He was instrumental in establishing the Veterans Resource Center at Los Medanos College. As an advocate for minority populations, he leads projects that focus on equity and diversity. He has led the charge to implement gender-neutral bathrooms on community college campuses, and helped with the creation of the "preferred name" option on administrative forms. Recently, Gary voted in favor of board resolutions to reaffirm support of the district's student employees in defense of diversity and inclusion. Gary is married to Jason Roberts, USMC(RET). They share a home with their boxer, Rocky, in Antioch.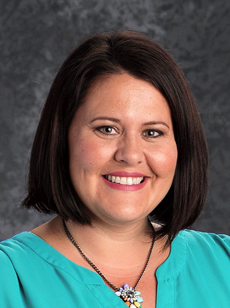 Cathreene Watters '99, '07
B.A., Liberal Studies; Teaching & Administrative Credentials; M.S., Educational Leadership
Principal, Newark Unified School District
Cathreene began her career as a third-grade teacher in 2000 and quickly excelled to teacher leader, serving as the administrative designee and leading many school and district-wide committees within Newark Unified School District. In 2013, Cathreene was appointed principal at Musick Elementary School, where she supported 300 students and 30 staff members. In 2015, she was given the opportunity to lead Milani Elementary School to develop and implement a school transformation in response to a housing boom in Newark. Cathreene is proud of her work on the transformation from Milani Elementary to the newly named Birch Grove Intermediate School which has close to 500 students in the third through sixth grades. The school, under her leadership, is developing the Digital Academy of Arts and Sciences. It is the vision of the school to create problem-solvers and deep thinkers through project-based learning, and to prepare students for college, potentially as Cal State East Bay Pioneers.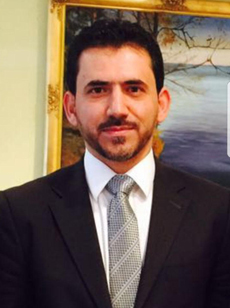 Assadullah Zamir '07
M.A., Economics
Minister of Agriculture, Irrigation & Livestock, Government of Afghanistan
In his role, Minister Zamir focuses on restoring Afghanistan's agricultural economy through empowered human resources, agricultural production and productivity, natural resource management, improved physical infrastructure and market development. He has more than 15 years of leadership experience focusing on rural development, education, agriculture and natural resource management. His earlier positions include finance advisor with the Ministry of Rural Rehabilitation and Development; senior advisor with the Ministry of Education; director general of programs for the Ministry of Agriculture; senior policy and program advisor to the minister at the Ministry of Mines; and deputy chief of party for Mining Projects financed by USAID. Minister Zamir, a Fulbright alumnus, has advanced degrees in economics and finance and banking. He has held senior roles at several NGOs, including the World Bank and the United States Agency for International Development.