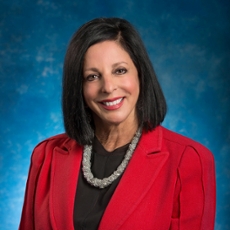 Lesley Di Mare
(M.A. '82, Speech Communication)
COLLEGE OF LETTERS, ARTS AND SOCIAL SCIENCES
Lesley Di Mare was the first female president in the history of Colorado State University - Pueblo, where she served since 2011 after a lengthy career in higher education administration around the country. While there, she established a new financial system, implemented the university's first online degree programs and partnered with the CSU-Pueblo Foundation to conclude the institution's first comprehensive capital campaign, which raised $28.5 million.
Lesley Di Mare Video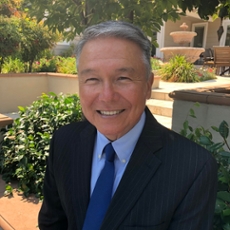 Douglas E. Uchikura
(B.S. '75, Business Administration, MBA '95)
COLLEGE OF BUSINESS AND ECONOMICS
After a lifetime in international business for oil and gas companies, Douglas E. Uchikura most recently served as Deputy General Director for Chevron Upstream Europe, based in Warsaw Poland. From 1979 through July 1988, Uchikura worked on obtaining the necessary federal, state, and local permits for oil and gas exploration, development and production activities offshore California and onshore in Santa Barbara County, California.
Douglas E. Uchikura Video