Distinguished Alumni

Friday, Oct. 18
5:30 p.m.
Hayward Campus
The Distinguished Alumni Award recognizes the accomplishments of individuals who have graduated from California State University, East Bay and made remarkable contributions in the areas of community or public service, or professional or personal excellence; demonstrate a commitment to the values of the university; contribute to scholarship, lifelong learning, and civic engagement; assume positions of ethical leadership within the regional and/or professional communities; and provide exemplary service to, or in support of, the university.
2019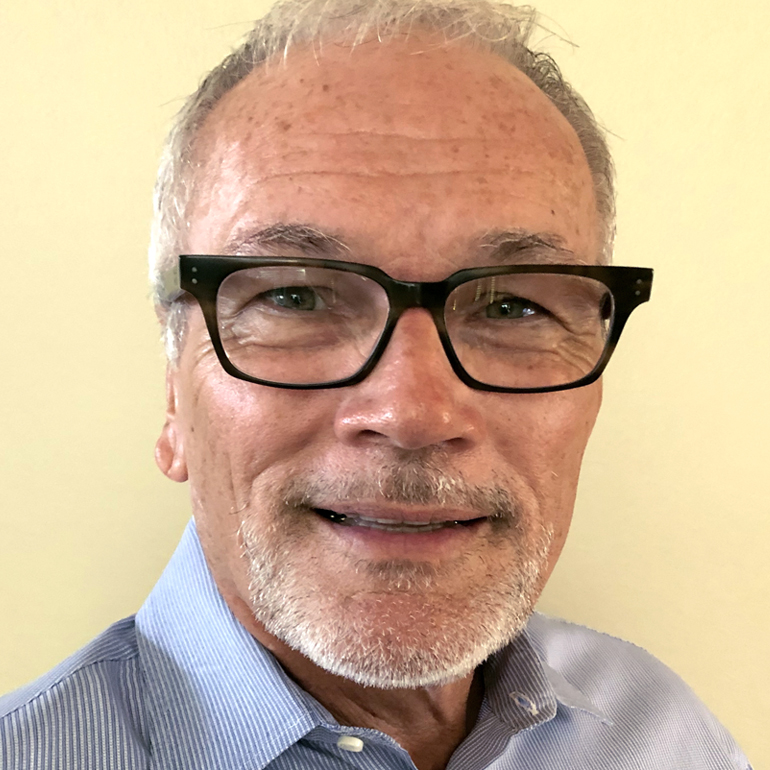 Kenneth Kahrs
BS '73, Recreation
COLLEGE OF EDUCATION AND ALLIED STUDIES
After a lifetime in human resources, Kenneth Kahrs most recently served as executive vice president of human resources for Universal Studios, a position he held for 14 years until his retirement. During his tenure, he built a culture that embraced change, supported growth and empowered employees to achieve individual and company goals. Prior to Universal Studios, he was vice president of human resources at Viacom Inc., and held executive positions at the Cerebral Palsy Center in Oakland and Lockheed Martin Corporation in Sunnyvale.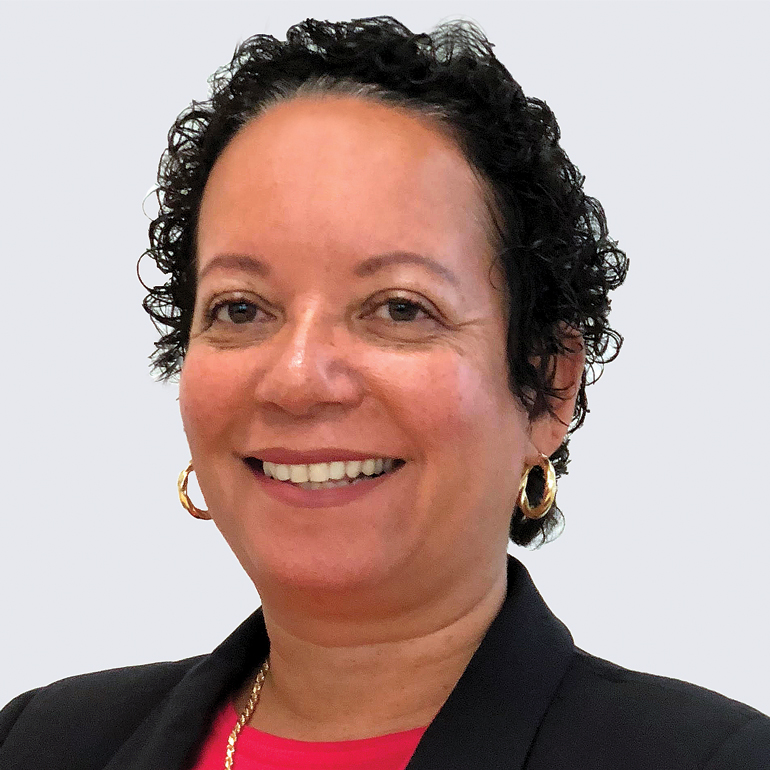 Sara Toyloy
BS '87, Biological Science
COLLEGE OF SCIENCE
Sara Toyloy currently serves as president of new therapies and chief regulatory officer of Elixir Medical Corporation, a medical device company focused on providing solutions that combine state-of-the-art medical devices with advanced pharmaceuticals. With more than 30 years of experience in the industry, Toyloy leads the company's efforts to deliver new therapeutic options for the treatment of cardiovascular and neuromuscular disease. In addition, she is responsible for achieving the company's global regulatory agency clinical trial and marketing approvals as well as managing the clinical research and quality assurance groups.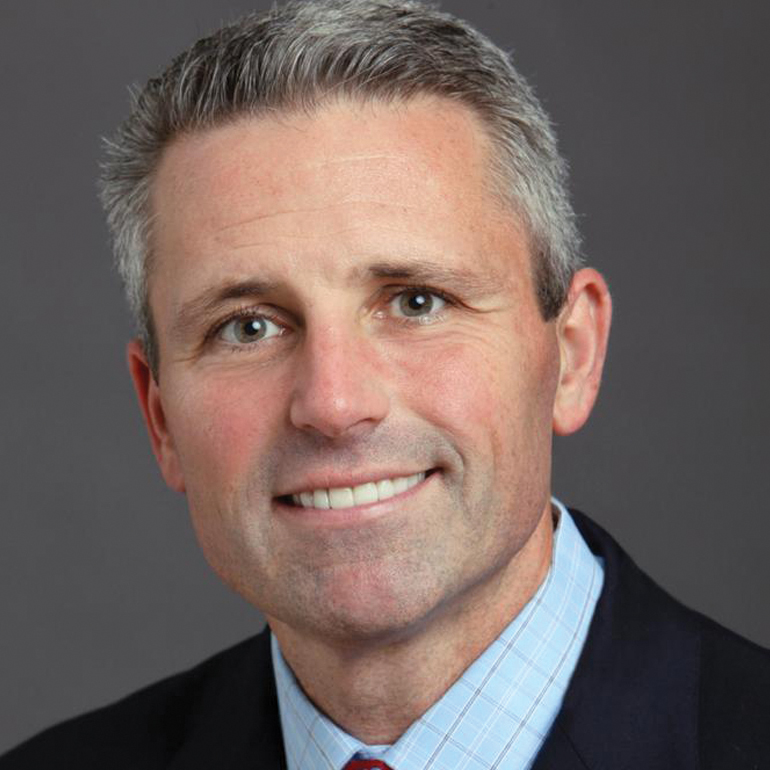 James Hannan
(BS '89, Business Administration)
COLLEGE OF BUSINESS AND ECONOMICS
As executive vice president and CEO for Koch Enterprises, Jim Hannan is responsible for oversight of Georgia-Pacific, Guardian®, Invista, Molex, Infor, and for driving trans-formational change and knowledge sharing within all companies. He has also worked closely with the Atlanta Police Foundation and actively serves on the Atlanta Committee for Progress, a partnership between business, civic and academic leaders. Hannan is currently on the boards of the Georgia Research Alliance, Woodruff Arts Center, The Commerce Club, and the educational foundation board for Cal State East Bay.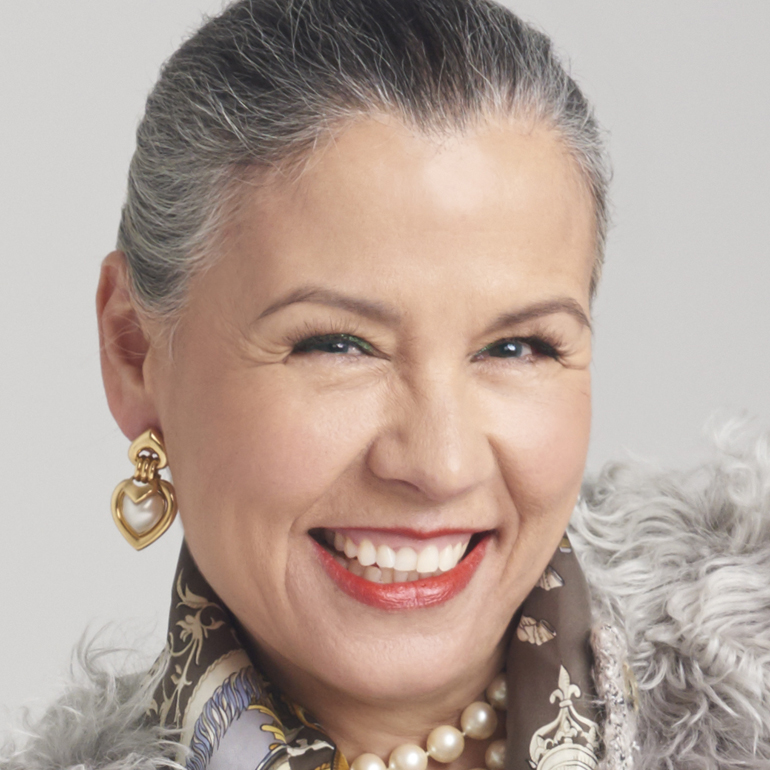 Karen Oliver
(BA '74, Art)
COLLEGE OF LETTERS, ARTS AND SOCIAL SCIENCES
With 40-plus years of experience in the highly competitive beauty industry, where she held executive positions at prestigious brands including Christian Dior, Lancôme, Helena Rubinstein (L'Oréal) and Shiseido, and a stint as associate producer of the 1992 cult-favorite film Glengarry Glen Ross, Karen Oliver is the founder and CEO of Karen Oliver and Associates, a trusted boutique public relations agency in New York City. Since opening in 2004, KO&A is especially well known for putting premier European beauty brands little known in the US, such as Eau Thermale Avène and Klorane, front and center with the American media.
2018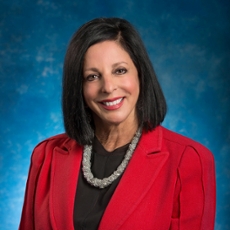 Lesley Di Mare
(M.A. '82, Speech Communication)
COLLEGE OF LETTERS, ARTS AND SOCIAL SCIENCES
Lesley Di Mare was the first female president in the history of Colorado State University - Pueblo, where she served since 2011 after a lengthy career in higher education administration around the country. While there, she established a new financial system, implemented the university's first online degree programs and partnered with the CSU-Pueblo Foundation to conclude the institution's first comprehensive capital campaign, which raised $28.5 million.
Lesley Di Mare Video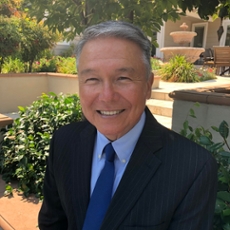 Douglas E. Uchikura
(B.S. '75, Business Administration, MBA '95)
COLLEGE OF BUSINESS AND ECONOMICS
After a lifetime in international business for oil and gas companies, Douglas E. Uchikura most recently served as Deputy General Director for Chevron Upstream Europe, based in Warsaw Poland. From 1979 through July 1988, Uchikura worked on obtaining the necessary federal, state, and local permits for oil and gas exploration, development and production activities offshore California and onshore in Santa Barbara County, California.
Douglas E. Uchikura Video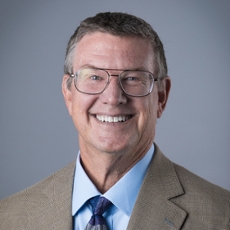 Randall Davis
(B.S. '02, Biology; M.S. '06, Biology)
COLLEGE OF SCIENCE
Randall Davis is the co-founder of Genia Technologies as VP of Research and Development and helped build the company's single molecule DNA Sequencer. The firm was purchased by Roche Pharmaceuticals in 2014 and today Randy holds 20 issued or pending patents in molecular detection and DNA sequencing. Prior to founding his company, Randy worked in the semiconductor industry for 20 years in marketing, sales and applications management.
Randall Davis Video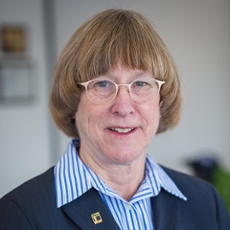 Anne Campbell
(M.S. '81, Counseling)
COLLEGE OF EDUCATION AND ALLIED STUDIES
Anne Campbell has devoted her 40-year career to public education, most recently as the San Mateo County Superintendent of Schools. She has been a major force in San Mateo County for expanding access to quality early education, most notably helping launch The Big Lift, a countywide effort to ensure all third-graders become proficient readers through access to two years of quality preschool, summer enrichment activities, school attendance, and family engagement.
Anne Campbell Video
2017
Keith Carson
(MPA. '78)
COLLEGE OF LETTERS, ARTS AND SOCIAL SCIENCES
Supervisor Keith Carson serves as a member of the Alameda County Board of Supervisors, representing the Fifth District of Alameda County on a platform dedicated to inclusive and accessible government. Supervisor Carson chairs several Alameda County committees and organizations, including the East Bay Economic Development Alliance, one of the largest business organizations consisting of a public/private partnership that serves the San Francisco-East Bay region.
Keith Carson Video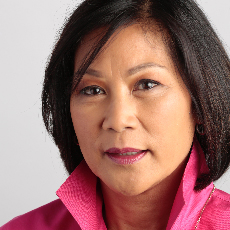 Tessie Guillermo
(B.S. '80, Economics)
COLLEGE OF BUSINESS AND ECONOMICS
Tessie Guillermo is a national leader and advocate for the health and economic development of minority communities. Guillermo is the former president and CEO of Zero Divide, which develops digital equity strategies in support of low-income communities, and the founding CEO of the Asian and Pacifi c Islander American Health Forum. Today, Guillermo serves on several boards, including the Cal State East Bay Educational Foundation and as chairwoman of Dignity Health.
Tessie Guillermo Video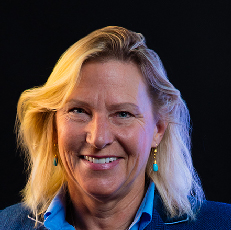 Ruth A. Bley
(B.S. '82; M.S. '88, Geology)
COLLEGE OF SCIENCE
Ruth Bley is president of Bleyco, Inc., a Castro Valley-based company she founded in 1988. Bley is proud to be a female business owner, especially in a male-dominated field, and she is a board member of the Woman Construction Owners & Executives USA. Bleyco specializes in projects involving electrical construction on bridges, tunnels and piers. Notable projects include the new Bay Bridge Suspension Span LED lighting, Benicia Bridge and Devil's Slide Tunnel.
Ruth A. Bley Video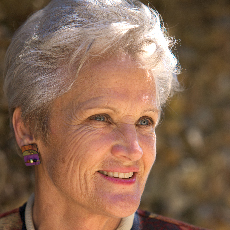 Marilyn King
(B.S. '73, Physical Education)
COLLEGE OF EDUCATION AND ALLIED STUDIES
Marilyn King is a former Olympic competitor, educator and thought leader in the application of leveraging cognitive training to address individual and social concerns. King competed in the '72 and '76 Olympic games in the pentathlon event. Through personal experience with injury, King realized the power of cognitive training and developed the concept of Olympic Technology. She is the owner of Beyond Sports, which teaches clients to apply these principles, and includes a curriculum for schools.
Marilyn King Video
2016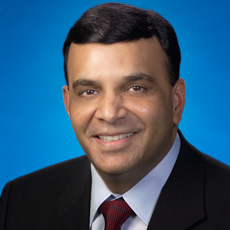 Atul Dhablania
(MBA '02)
COLLEGE OF BUSINESS AND ECONOMICS
Atul Dhablania is vice president of Hardware Engineering and Worldwide Operations for Dell SonicWALL, where he is responsible for the design and development of all hardware platforms in addition to managing the company's worldwide operations. Dhablania has more than 20 years of experience in hardware engineering and operations management, and he holds 11 patents in the fields of computer architecture, arithmetic, and systems design. 
Atul Dhablania Video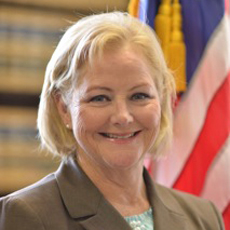 Nancy O'Malley
(BA '77, Political Science)
COLLEGE OF LETTERS, ARTS AND SOCIAL SCIENCES
Nancy O'Malley is district attorney of Alameda County. O'Malley is a nationally recognized expert on topics such as violence against women and persons with disabilities, child abuse, and human trafficking and exploitation. She has been an active member of numerous national, state, and local boards. O'Malley spearheaded the creation of the Alameda County Family Justice Center, a passion project for her, which houses multiple support services for victims under one roof. 
Nancy O'Malley Video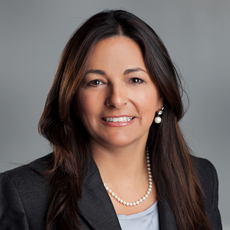 Kelly Bowers
(MS '02, Educational Leadership)
COLLEGE OF EDUCATION AND ALLIED STUDIES
Kelly Bowers is superintendent of Livermore Valley Joint Unified School District, for which she was recognized by the Association of California School Administrators as the 2012 ACSA Region VI Superintendent of the Year, representing Alameda and Contra Costa Counties. She has more than 25 years of experience as a teacher and administrator. Under her leadership, LVJUSD was selected as a Bay Area Top Workplace in 2012 and 2013. 
Kelly Bowers Video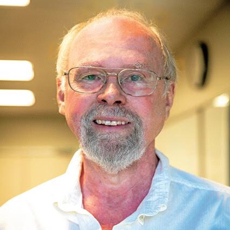 Gaylord "Glenn" Henry
(BS '66, Mathematics; MS '67 Mathematics)
COLLEGE OF SCIENCE
Gaylord "Glenn" Henry is founder and current president of Centaur Technologies, a microprocessor design company based in Austin, Texas, that was acquired by VIA Technology in 1999. Centaur has produced approximately 14 major x86 processor designs that are fully compatible with contemporary Intel processors. Henry also worked at IBM fellow, before continuing on to become senior vice president and chief technology officer of Dell Computers. Henry holds more than 200 U.S. patents. 
Glen Henry Video
2015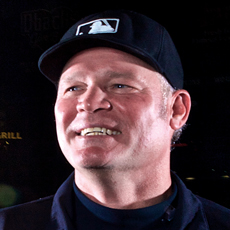 Edward George "Ted" Barrett
(BS '88, Physical Education)
COLLEGE OF EDUCATION AND ALLIED STUDIES

Edward George "Ted" Barrett became a member of the Major League Umpire Staff in 1999 and was appointed a crew chief in 2013. He has worked the Division Series, League Championship Series, and several World Series Games. Notably, he is the only umpire ever to call two perfect games, Barrett, who has a doctorate in theology, is an ordained minister and cofounder of Calling for Christ, a professional umpire ministry. 
Ted Barrett Video
Cheryl Hurd
(BA '91, Mass Communication)
COLLEGE OF LETTERS, ARTS AND SOCIAL SCIENCES
Cheryl Hurd has been a television news reporter for more than 25 years. She was a founding member at WB20/KNTV prior to her current assignment at NBC Bay Area. Hurd won a Northern California Area Emmy Award in 2015 for "Breaking News — Asiana Flight 214 Crash Coverage," and was nominated for her breaking news report on Occupy Oakland (2012) and her coverage for the I-80/880 East Bay freeway collapse (2007). 
Cheryl Hurd Video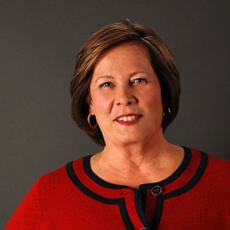 Anne Foss-Durant
(BS '99, Nursing; MBA '06)
COLLEGE OF SCIENCE
Anne Foss-Durant is the chief nursing oficer for Kaiser Permanente. Foss-Durant has been with the organization for more than 20 years in multiple roles. As a lifelong learner and educator, she has been recognized both for her contributions to her profession and her award-winning research. She is the recipient of a Nursing Research Excellence Award, Regional Nursing Research Award, and a STAR Leadership Award. 
Anne Foss-Durant Video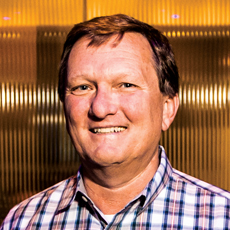 Bryan Neider
(MBA '89)
COLLEGE OF BUSINESS AND ECONOMICS

Bryan Neider is the senior vice president of Electrionic Arts' global marketing and publishing organization. He is responsible for a wide range of operations and global services focused on improvng operating efficiency, product quality, business innovation, and overal profitability. Neider, has held various roles within the company, including CFO and COO for EA.com. He is a member of several non-for-profit boards, including Community Gatepath, which serves adults and children with special needs. 
Bryan Neider Video
Past Recipients
2015
Jacob Blea III
BA '75, English
Shaun M. Tai*
BA '02, Art
2014
Michael E. Jedlicka
BS '85, Computer Science 
Lanette V. Jimerson*
BA '96, English 
2012
Howard L. Hyman
BA '79, Psychology
2011
Sabrina A. Rodriguez
BA '05, Mass Communication 
2010
Janet E. Grove
BS '73, Business Administration
2009
Patrick T. Devine
MBA '91
Robert D. Litton*
MA '04, Music
2008
Evelyn S. Dilsaver
BS '77, Business Administration
2007
Georganne C. Proctor
MBA '82
2006
Cecil B. Pickett
BS '71, Biological Science
2005
Louis P. Miramontes
BS '76, Business Administration
2004
Louis G. Navellier
MBA '79
2003
Mahla Shagafi
BS '81, Business Administration
2002
Henry J. Salvo
MBA '72
Howard I. High
BA '76, Mass Communication
2001
Gary C. Wallace
BS '75, Business Administration
2000
Josephine K. Hunter
BA '88, Speech and Drama
1999
Judy Belk
MPA '78
1998
Joe L. Morgan
BS '90, Physical Education
1997
William W. Lockyer
'66, Teaching Credential
1996
James T. Healy
MS '83, Counseling
1995
Damone K. Hale
MPA '91
1994
Helen J. Shoemaker
MS '87, Counseling
1993
Elihu M. Harris
BA '68, Political Science
1992
Bernard Oliver
BS '71, Physical Education
1991
Manuel Gomez
BA '72, History
1990
Michael P. Sweeney
MA '75, Political Science
1989 
Peggy F. Hora
BA '75, Political Science
1988
Barbara A. Lawson
BA '64, Sociology
1987
David A. Thomas
MBA '78
1986
Dianne L. Samples
BS '74, Speech Pathology
1985
Vicki Jackson-Rojas
BS '73, Business Administration
*Distinguished Young Alumna(us)