2018 Award Recipients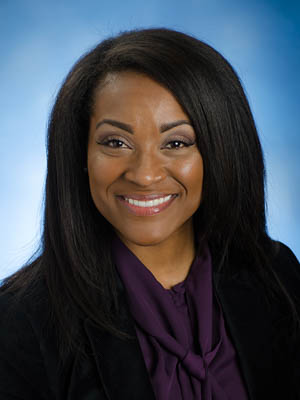 Charvett Blincoe '08
B.S., Business Administration
Service Unit Manager I
Kaiser Permanente
Charvette entered the EOP Summer Bridge Program as a teen mom and foster youth. She came from a challenged background, and has become a true leader, champion diversity, and activist for diversity and health disparities. Charvette has been with Kaiser for over 10 years, starting as a communication specialist, assisting with the opening of the new hospital in Oakland. Charvette wanted to be closer to patient care and took on a role as a cancer program coordinator. She assisted with creating a massage therapy program for cancer patients, increased screening for colorectal cancer, and addressing low prostate cancer screening rates for African American males in San Francisco. Charvette also held various leadership positions within Kaiser, currently serving as the Northern California Regional Chair for the Kaiser Permanente African American Professional Association. As a former foster youth, she has beaten the odds. Today, she is a homeowner, Parent Teacher Organization vice president, and mentors high school and college students in programs similar to those she participated in as a youth.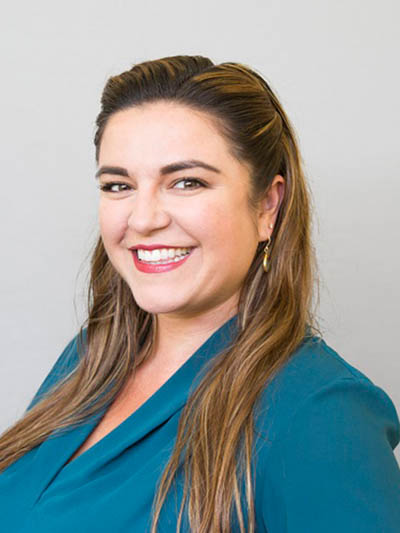 Andé Brescia-Peña '01
B.A., Sociology
Director of Reentry Services
La Familia Counseling Services
Andé has dedicated 20 years to improving opportunities and outcomes for marginalized community members by increasing access to education, resources, and economic stability. 
While pursuing her B.A. at CSUEB, she was recognized as the ANG "Newsmaker of the Year." She attributes much of her success to the mentorship she received through the positive youth development program at La Familia Counseling Service. The success of the model led them to travel nationally, sharing their experience with other organizations, leaders, and funders. 
Andé coordinated an asset-based community development project in partnership with HUD, CSUEB, and the City of Hayward. She then entered the private sector and advanced to VP/GM for an international exporting company. After nine years she returned to community work and began a graduate program at CSUEB. 
She currently oversees the Reentry Department at La Familia. Andé and her husband have two children and are adopting their niece.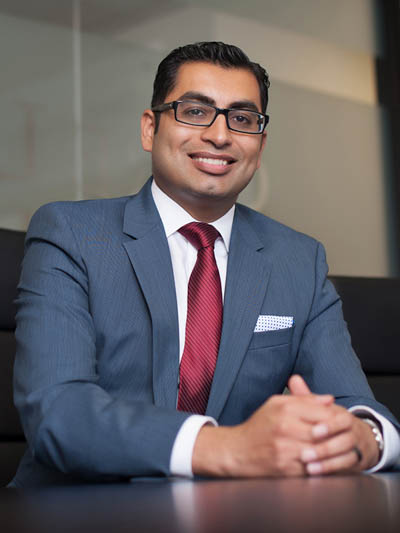 Shamoon Budhwani '03
B.A., Political Science
Attorney - Managing Partner,
Core Law Group, LLP
Shamoon is a sought-after Attorney based in Orange County, California with a winning and recognized track record: 2016 & 2017 Super Lawyer, 2016 L.A. Magazine Top-Ten, 2015 National Association of Family Law Attorneys Top-Ten, 2014 OC Metro Magazine Top Family Lawyer, former Chair for the American Bar - Solo & Small Firm Section, has been quoted on The Nancy Grace Show, and serves on a Congressional Advisory Committee by invitation of Congressman Loyd Smucker. He Is a divorce attorney who believes in marriage. He remains madly in love with his wife Shirin and his brilliant but bossy daughter Sofia. He is grateful to his parents Anwar and Fatima for every opportunity to succeed. He is a proud brother of the Delta Sigma Phi Fraternity, the 1st Fraternity on the CSUEB campus, and thanks the many alumni before him who gave him an opportunity to become a better man. Yitbos.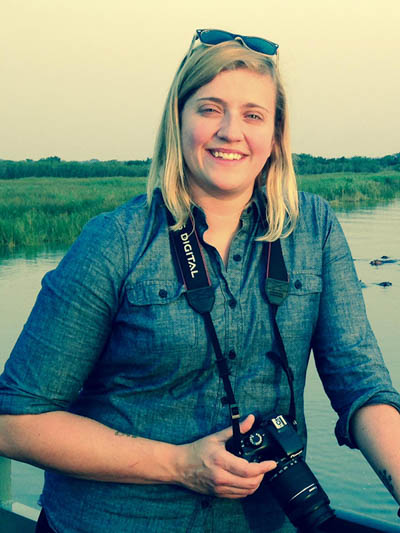 Sommer Carter '13
M.A., Art
Senior Environmental Engineer,
Ahtna Environmental Inc.
Sommer graduated CSUEB with a B.A. in art. Sommer is the first in her family to graduate college. 
Her senior project was a short film written and directed by herself. After graduating Sommer started her own film production company "Copperpot Films." Sommer has also served as Public Art Commissioner for the City of Alameda advocating for public art in her community. 
Sommer also has a passion for science and went on to graduate with a Master's degree in Environmental Engineering. Sommer currently works with the Army Corps of Engineers as a consultant on Environmental remediation projects.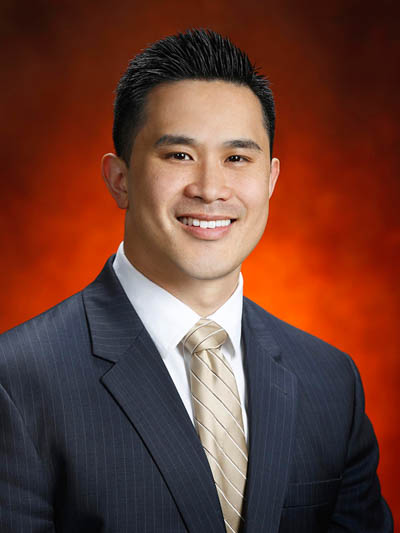 Aaron Chang '10
M.S. Health Care Administration
Chief Operating Officer, Dignity Health -
St. John's Regional Medical Center
Aaron is the Chief Operating Officer for St. John's Regional Medical Center, leading the day-to-day operations for approximately 1,300 employees and 600 physicians. The hospital delivers exceptional health care to over 11,000 patients a year in a highly diverse community and has a number of nationally recognized specialties, including cardiology and orthopedics, as well as the busiest emergency department in Ventura County.
 Prior to this role, he held positions as the Associate Administrator for Palmdale Regional Medical Center in Palmdale California, and various positions with Stanford Children's Health in Palo Alto. Aaron is on the Board of Directors for the Healthcare Executives of Southern California and serves as an Executive Sponsor for the American Heart Association. He earned his bachelor's degree in Nutrition Science from UC Davis and his master's degree in Healthcare `Administration from Cal State East Bay.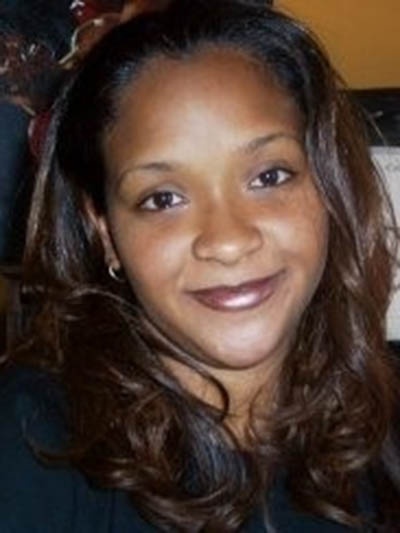 Dr. Jaime Colly '04, '08, '17
B.A. Liberal Studies; M.S. Educational
Leadership, Ed.D.
TPA Coordinator/Adjunct Faculty,
University of San Francisco
Jaime is a New Orleans native from a line of teachers. She came to California to pursue her education all the way to her doctoral degree in education with an emphasis in Urban Education. Her passion is giving young people access to quality education and has been serving kids in the Bay Area for the past 17 years. Her journey started out as a preschool teacher to a special day kindergarten teacher to adjunct faculty in the Teacher Education department at Grand Canyon University and University of San Francisco. Her most recent years were spent in administration, providing support to teachers and students in the hopes of increasing their access and success. In addition to her hands-on work at school sites throughout the Bay, she has co-wrote a character based education manual for engaging African American males, spent summers teaching in the juvenile detention centers, and leading professional developments around cultural competency.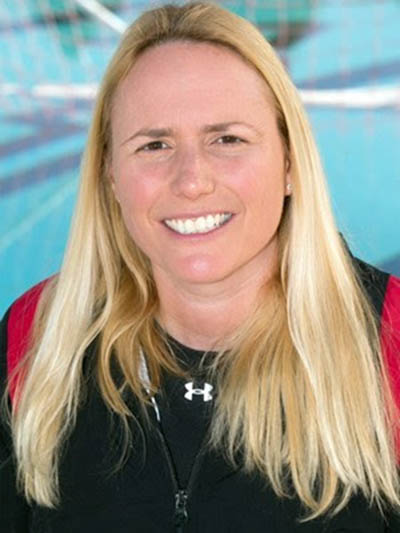 Lisa Cooper '05
M.S. Kinesiology
Head Women's Water Polo Coach,
Cal State East Bay
Lisa has been a successful coach since 2003 and just recently surpassed 250 career wins. She is credited for rebuilding the women's water polo program at Cal State East Bay and led the team to a Division 3 National Championship in 2008. Lisa is not only a coach, but a role model and mentor to her athletes. She has produced over 34 All-Americans and 111 Academic All-Americans. Many of her players pursue coaching positions at high schools, community colleges and Olympic development clubs.
Lisa has was selected twice as the NCAA National Division 2 Coach of the Year, and is the former chair of the NCAA's Women's Water Polo Committee. She currently serves as the Coaches Chair of the Western Water Polo Association Conference.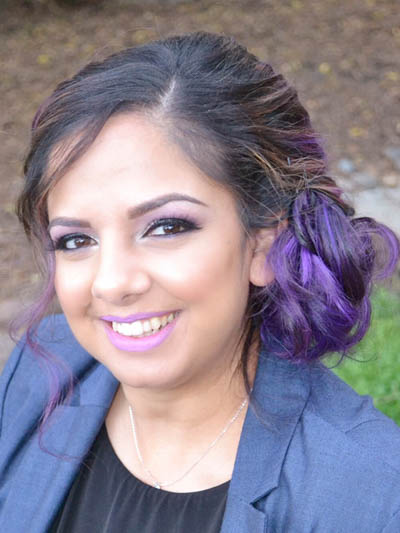 Mizgon Darby '05, '12
B.A. English; MBA
Executive Director/CEO, Art in Action
Mizgon's world is driven by serving communities that are frequently ignored, do not have access to the resources they need to thrive, and are brimming with hope. She is the Founder and Executive Director of Art in Action where she is dedicated to helping children develop creative, critical thinking, and complex problem solving skills through art. Previously, she was a founding team member of a start-up tech non-profit, and has worked as a consultant specializing in sustainability, communication planning, digital marketing, and program development and scaling for non-profits, universities, and corporations throughout the state. In 2001, she published the first Afghan-American magazine in the U.S. Mizgon has also worked as a freelance writer focused on telling the stories of otherwise silenced communities and programs. She has been published in newspapers and publications internationally. Mizgon lives in Hayward with her husband, Keith Darby, daughters Allena (3), Arya (1), and her dogs Oreo and Gizmo.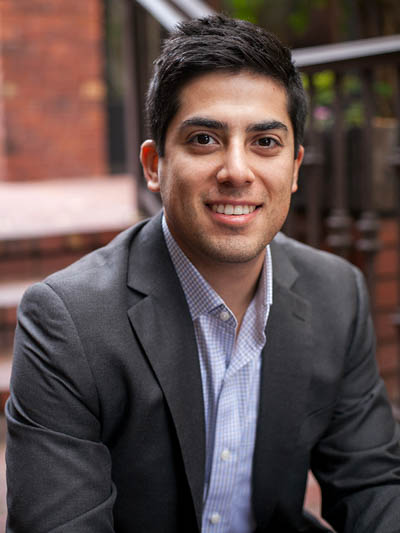 Miguel Delgado '12
B.A. Political Science
Financial Planner & Investment Advisor,
David White & Associates
Miguel has been a Financial Advisor at David White & Associates for the past 6 years. Before joining the DWA firm, he was an insurance specialist for a large national insurance company for over 6 years. Since graduating high school, Miguel has been a member of various community and professional organizations including the Citizens Advisory Commission, Chamber of Commerce, the Hayward Literacy Plus Council, National Association of Insurance & Financial Professionals, National Association of Hispanic Real Estate Professionals, and Business Networking International. He has mentored community college students for over 5 years, volunteered for the CSUEB G.A.N.A.S. program, and co- authored a book titled, "You Are Not Alone," to help increase financial literacy. Miguel is proud to say he is "Made in Hayward." While born in Mexico, he was raised in Hayward and received his full education there. He truly enjoys serving others. He loves his family, and is excited to marry his beloved partner, Dulce Acevedo, this summer.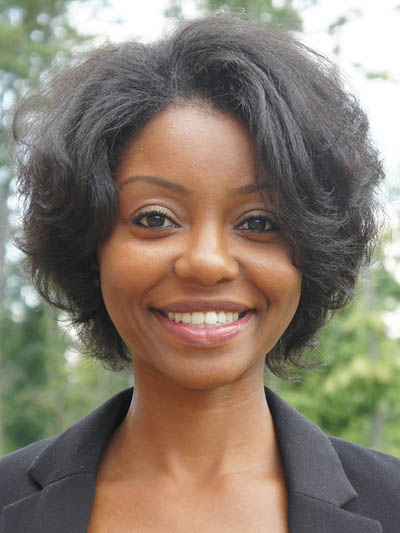 Chanté Dent '08
B.A. Sociology
Founder, Earnest Love, Inc.
Chanté is the Founder and Director of Earnest Love, Inc. She is a former Bay Area Women Against Rape Crisis Counselor who received her Bachelor of Arts degree in Sociology from Cal State East Bay and currently volunteers as a member of the RAINN Speakers Bureau. Her passion is to help women experience emotional freedom. Since 2007, Chanté has devoted herself to helping victims of sexual trauma transition from survivors to overcomers, to thrivers in life. She believes emotionally healthy women become emotionally healthy mothers, wives, employees,
employers, entrepreneurs, and friends; all which lead to stronger families and stronger communities. It is Earnest Love's mission to be a part of that healing process.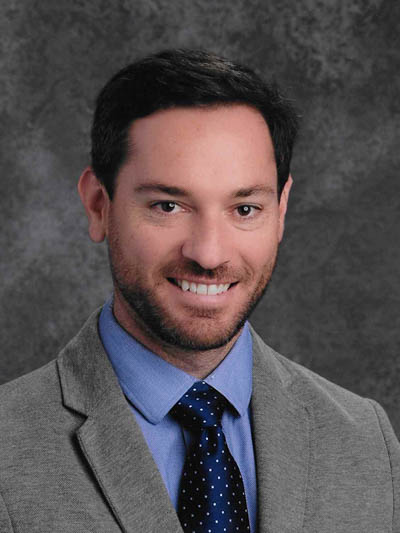 Matthew DePalma '09
M.S. Statistics
Department Chair – Mathematics,
Archbishop Mitty High School
An alumnus of Archbishop Mitty High School in San Jose, Matt returned to his alma mater to teach mathematics while in his second year of graduate school at CSUEB. Matt earned his MS in Statistics in 2009, and thanks to great professors like Dr. Mitchell Watnik and Dr. Eric Suess, began teaching AP Statistics at AMHS shortly thereafter. After only six years of teaching, Matt took on the leadership role of Department Chair of Mathematics at AMHS. Now in his tenth year, Matt has taught nearly every math course while remaining dedicated to his AP Stats students. And during the last two summers Matt has sat as a reader for the AP Statistics Exam. Outside of the classroom, Matt has coached the AMHS soccer and golf teams as well as the school's Mock Trial team. In his free time, Matt enjoys traveling with his wife and participating in pub trivia.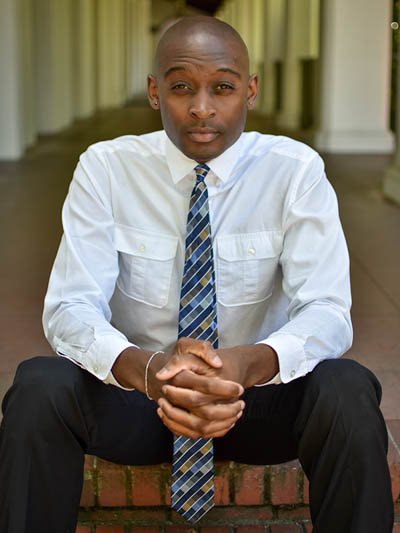 Kenneth DeShone Farr II '14
B.A. Liberal Studies
Vice Principal/Teacher, Saint David School
Kenneth is a 25 year old vice principal and teacher who loves his job, the school he works at, and most importantly the children. A graduate and four-year basketball player at Cal State East Bay, he went on to receive his teaching credential and master's degree in Teaching from Saint Mary's College of California. He is now in his fourth year of teaching, as well as his first year serving as his school's Vice Principal. Kenneth's four well spent years at Cal State East Bay left a very special place in his heart. You can most frequently find him back on campus catching up with old instructors and in the gym attending Men's Basketball games.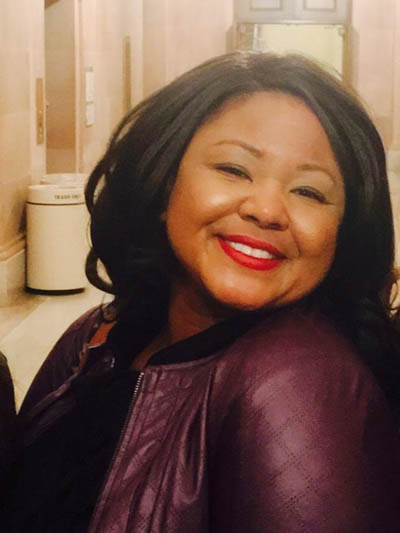 Camille Dixon '08
B.A. Political Science
Director, California Department of Insurance
Camille is the Director of Cannabis Policy Initiatives and the Low- Cost Auto Insurance program for Insurance Commissioner Dave Jones at the California Department of Insurance. Ms. Dixon sits on the California Automobile Assigned Risk Plan board where she represents the Insurance Commissioner and holds a voting seat. Ms. Dixon also sits on various cannabis policy boards and committees for the Insurance Commissioner. Camille has also been appointed by the Sacramento City Council to serve as a Hearing Examiner for the City of Sacramento where she presides over proceedings related to urban forestry, cannabis, and other code enforcement matters. Insurance Business Magazine named Ms. Dixon an Elite Woman of 2017 for her groundbreaking work in the cannabis policy arena. Ms. Dixon graduated from Golden Gate University School of Law with a Doctorate in Jurisprudence and a Master of Laws in Taxation.
Timothy Ewell '05, '06
B.S. Business Administration; MBA
Chief Assistant County Administrator,
Contra Costa County
Timothy serves as a Chief Assistant County Administrator in Contra Costa County. He is responsible for a variety of countywide budget and policy issues, including management of the County's debt financing program. He has been with Contra Costa County for ten years.
Timothy is a member of the Association of Government Accountants and holds the Association's Certified Government Financial Manager designation. He is also a member of the Government Finance Officers Association (GFOA) and is serving his second term on the GFOA Committee on Governmental Debt Management helping to craft industry best practices and advocate for local government positions on federal legislation and rulemaking.
Timothy has been a speaker on municipal bond issues at The Bond Buyer's California Public Finance Conference and is scheduled to speak at the Government Finance Officers Association Annual Conference this May in St. Louis, Missouri on how government issuers can improve their bond ratings.
Dr. Bweikia Foster-Steen '02
M.S. Education
Associate Professor/Director, Trinity
Washington University
Bweikia is an Associate Professor in Early Childhood Education at Trinity Washington University. She received her doctoral degree from the University of San Francisco in International and Multicultural Education and her master's from Cal State East Bay. She has worked in early childhood and elementary settings for over fourteen years and has taught on the collegiate level at New York University in the Early Childhood program and George Mason in the Initiatives in Educational Transformation program. She is a board member on the TEACH Advisory Board, under the National Black Child Development Institute, and serves on a number of boards and committees for the State
Superintendent of Education.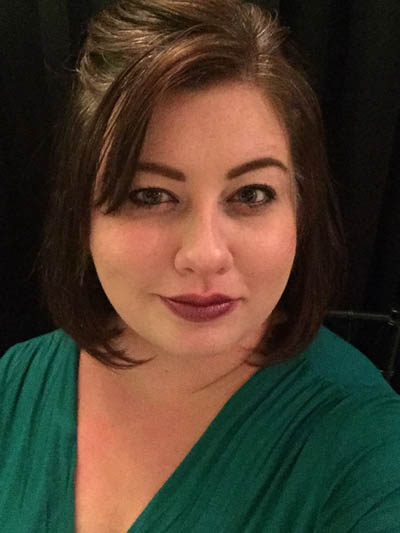 Amanda Geipe '08, '11
B.S. Criminal Justice Administration;
Master of Social Work
Human Services Manager, San Mateo County
Human Services Agency
Amanda began her career as an Emergency Response Social Worker for Child Protective Services in San Mateo County. Extensive and varied human services work of increasing complexity prepared Amanda for her current position as a Human Services Manager for the Service Connect program. Service Connect is part of a County-wide multi-disciplinary team that works collaboratively with Law Enforcement, Corrections, the Health System, and Human Services Agency. The program provides comprehensive services to justice involved individuals re-entering the community from jail or prison. The services range from emergency housing, vocational support, mental health services, alcohol and drug services, peer mentoring, community engagement events, and connection to employment opportunities. Amanda's passion for both the Criminal Justice System and Social Work has led to her continued advocacy for providing continuity in service delivery to individuals as they move from in custody to out of custody.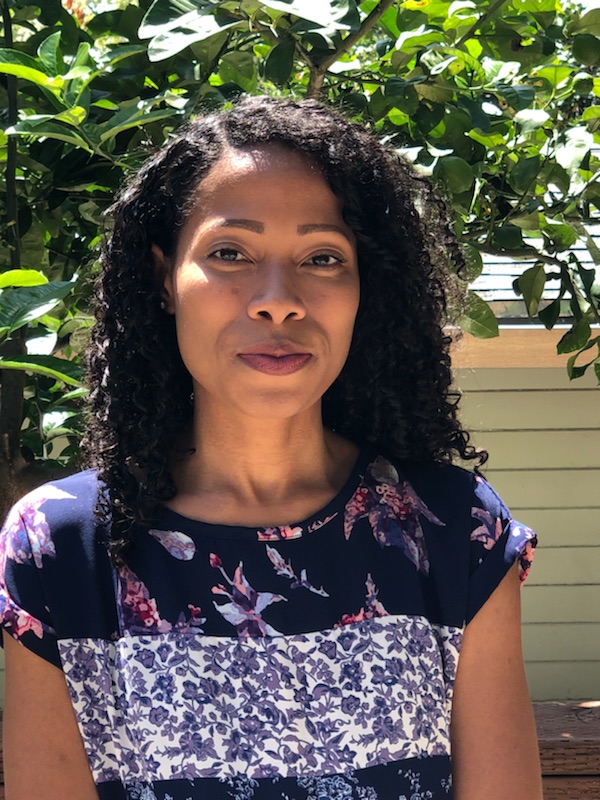 Stracey Gordon '03
B.S. Health Sciences
Nurse Practitioner, Highland Hospital
& Native American Health Center
After earning her bachelor's degree in Health Sciences from Cal State East Bay, she moved to Washington D.C., to attend Howard University where she earned a bachelor's and master's degree in Nursing. She has been committed to providing health care to individuals in undeserved communities and is very honored to currently be working at the Native American Health Center in East Oakland. Stracey takes great pride in being able to provide health care in the city she grew up in and the city she calls home. Stracey is the proud daughter of Elsa and Leonard Gordon, and is the proud mother of Maiya and Marco Allen and the proud wife of Jason Allen '01, '02.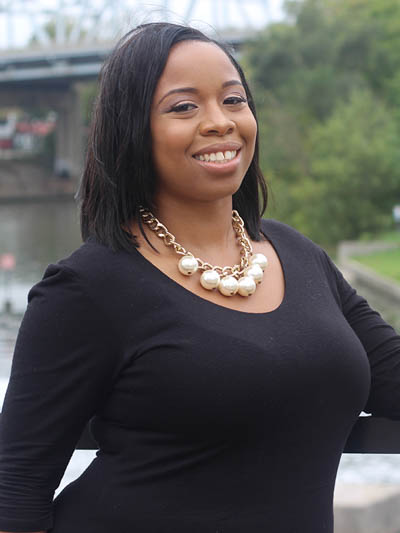 Chanell Hill '10
B.A. Sociology
School Social Worker, Chicago Public Schools
Chanell is a clinician, influencer and community advocate. Discovering a passion for serving adolescents and families, she credits her family in pushing her to pursue higher education. While growing in leadership and education, Chanell silently battled insecurities, depression, rejection and more. With the support of great mentors and her faith, Chanell was able to overcome while breaking the silence on many of the unspoken issues in the African American community. Her struggles and triumphs guided her in assisting others. After two years as a Health Educator for Alameda County she moved to Chicago, Illinois in 2012 to pursue her graduate degree in social work from Dominican University. Throughout the Chicagoland area she has facilitated trainings and workshops, written curriculum, organized Chicago Women and Youth Mental Wellness Expo and more. Currently, Chanell is a School Social Worker for Chicago Public School. She anticipates obtaining her LCSW, with goals of opening her own clinical therapeutic practice to serve adolescence in urban communities.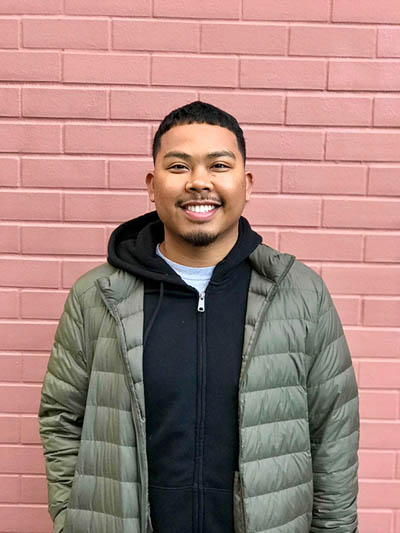 Perry Im '17
B.A. Sociology
Program Manager, Boys Hope Girls Hope SF
In 2013, Perry took a year off from school to participate in the AmeriCorps Service program for Boys Hope Girls Hope (BHGH), where he was the Community Resource Coordinator. After a year of service, he went back to school to complete his degree in Sociology, and was offered a part-time position as the Middle School Coordinator at BHGH. As a Middle School Coordinator, he helped scholars in 7th and 8th grade prepare for the rigor of high school. After holding his position for 2 years, he was promoted to the Program Manager. Now as Program Manager, Perry oversees the program's function, maintains partnerships within the organization, recruits students, and continues to support current scholars in reaching their goals of attending to college.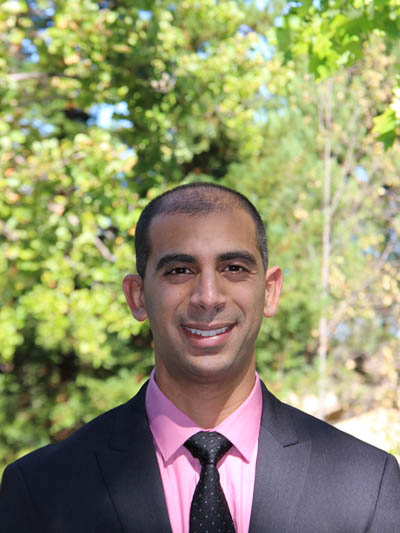 Mina Iskander '05
B.S. Business Administration
Controller, Palo Alto Investors
After completing his degree in 2005, Mina obtained his CPA license and started his career at an accounting firm in San Francisco as an auditor before transitioning to the investment management industry. He is the Controller at Palo Alto Investors, an alternative asset management firm, where he is responsible for all financial aspects of the firm's investment funds. He is an active member of his local Coptic Orthodox church, where he serves as the church's accountant and leads a program that serves the homeless community of Berkeley.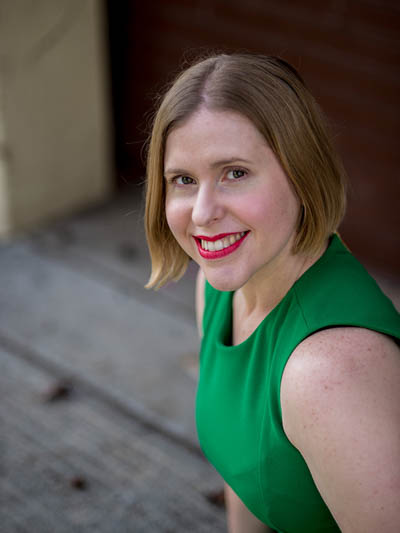 Kelly Kwan '09, '12
B.S. Biological Science; M.S. Biology
Founder/Executive Director, Good SamariTots
Kelly planned to pursue a career in science after earning her master's degree in Biology. However, her daughter was born halfway through a doctoral program at USC, and her focus shifted. Being raised in Downtown Los Angeles, her daughter was exposed to and became curious about homelessness. Kelly wanted to be able to answer her questions while demonstrating ways to help. After inquiring about volunteer opportunities at local shelters, she was repeatedly told her daughter did not meet their minimum age requirements. In response, Kelly founded Good SamariTots, a national non-profit organization providing opportunities for young children to make a difference in their communities. With eight chapters and several hundred "SamariTots" regularly attending meetings, Good SamariTots is increasingly fulfilling its mission of fostering social responsibility and compassion in
the next generation.
Mandy Lee '08
B.A. Political Science
President and Managing Director,
Platinum Advisors
Mandy is a distinguished public affairs professional with over 10 years of government relations, public affairs, political campaigns and public service experience. She serves Platinum's health care, insurance, transportation and technology clients on an array of issues, helping them navigate through the complex world of politics and policy in the state Legislature. Prior to joining Platinum Advisors, Mandy served as the Vice President of Government Affairs at the California Retailers Association (CRA), one of the preeminent voices for the California business community in California. Mandy currently serves as President of the Equality California Board, a LGBT civil rights organization, where she helps to shape the direction of the organization in its advocacy and political work. Mandy also serves as Chair of the California LGBT Leadership Fund, a political action committee dedicated to electing LGBT individuals into public office. In 2016, Mandy was nationally recognized as one of the top Asian American Pacific Islander political operatives by the National Association of Asian Pacifics in Politics and Public Affairs.
Noah Luna '07
B.A. Music
Owner, BCP Music
The very model of a modern, cool composer, Noah enjoys a whirlwind career: composing original concert music, writing orchestrations for pop, rock, and hip hop artists, acting as publishing agent for a number of today's top composers, and advocating for young musicians to become more involved in contemporary music. Noah has been Young Artist-in-Residence with the Berkeley Symphony through their "Under Construction Project" (Now: Earshot), editor and arranger for San Francisco Chamber Orchestra's Incredible Shrinking Orchestra Project arranging massive works for 14 players of the SFCO, and continues to foster relationships with his ever expanding community's finest ensembles. In addition to his work with popular musicians, he is orchestrator for Bollywood films, independent feature films, and two PBS Specials for Ethan Bortnick: "The Power of Music" and "Generations of Music." Most recently, he composed and conducted orchestrations for a series of live shows for the band Streetlight Manifesto, premiering on Broadway.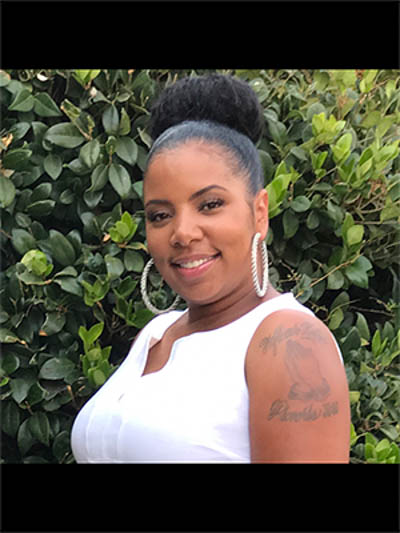 Sakari Lyons '06, '08
B.S. Criminal Justice, Master of Social Work
Community Services Coordinator/Supervisor,
Solano County Health & Social Services
Congressman John Garamendi honored Sakari Lyons as one of 38 women in Solano County for being visionaries in their communities. Sakari was honored for launching Essie Justice Group's 'Healing to Advocacy' model in Solano County. Sakari facilitates group sessions to teach women with incarcerated loved ones, including those incarcerated themselves, to be empowered, take on campaigns, participate in policy actions, and partner with a national community of advocates to build a more compassionate society. Sakari has been in Solano County since 2008, starting as a Social Worker III in the Black Infant Health (BIH) program and currently is the Community Services Coordinator and oversees the BIH program staff and activities. She co-facilitates Solano HEALS (Health Equity for African American/Blacks Lives in Solano), a community group that aims to promote equity in healthy births for Black babies in Solano County. She also teaches policy classes and field practicum courses at CSUEB for the Department of Social Work.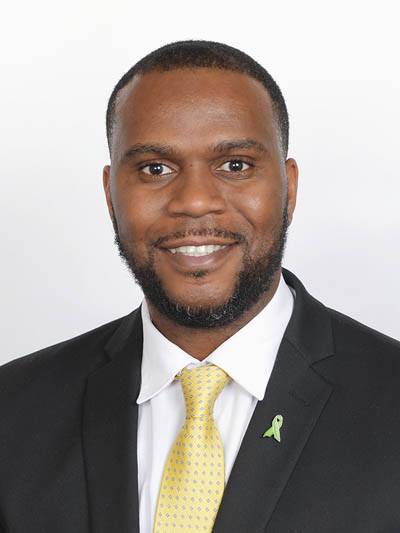 Imoudu Momoh '05, '07
B.S. Business Administration; MPA
Director, Mental Health Services Act, San
Francisco Department of Public Health
Imo is currently the Director of the Mental Health Services Act program with the San Francisco Department of Public Health. In this role, Imo oversees a portfolio of about 80 programs designed to increase mental health awareness, reduce stigma associated with mental illness and increase access to care for communities across
San Francisco. Prior to this role, Imo was the Cultural Competency Officer of the San Bernardino County, Department of Behavioral Health. In this role, he provided management and leadership for the Office of Cultural Competence and Ethnic Services, Public Information Office, Office of Consumer and Family Affairs, and the Community Outreach and Education Program. Imo is affiliated with Beautiful Mind and Wellness, a non-profit organization that provides education and resources around mental health to African communities across the Bay Area. Imo is committed to promoting health equity and creating access to care for unserved and underserved communities.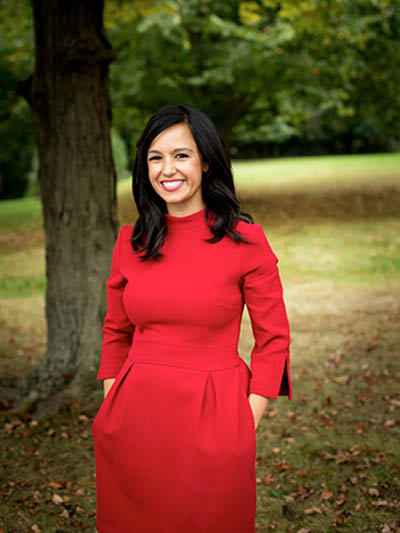 Natali Morris '00
B.A. Mass Communication
Real Estate Investor, Personal Finance
Educator, Morris Invest
Natali is a broadcaster, writer, and speaker, specializing in personal and family finance. She is the co-founder of Morris Invest with her husband Clayton Morris. She is also a CNBC contributor and former anchor of Code Forward on MSNBC. Prior to working for NBC, she was an anchor and contributor for CBS Interactive and CBS News. She has also contributed to CNN, ABC News, G4TV, BBC, The CW, Fox News, Fox Business News, and Univision (Spanish-language reporting). She has written for Consumer Reports, WIRED, Variety Magazine, MarketWatch, TechCrunch, The San Francisco Examiner, PC Magazine, ELLEgirl, The Oakland Tribune, and more. Natali also holds a master's degree in sociology from the University of Southern California. Prior to 2010, you may have seen her work under her maiden name, Natali Del Conte. Natali and Clayton have three lovely children. Her sole focus is to not "screw them up."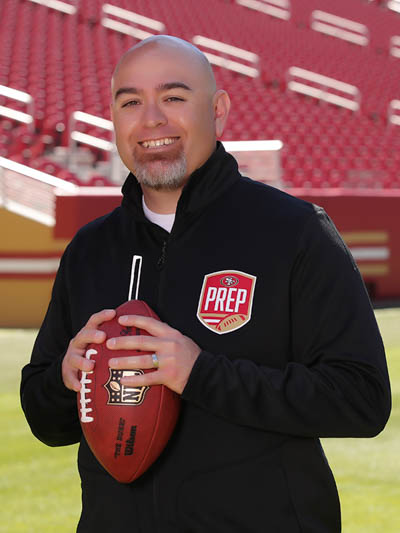 Jared Muela '11
B.S. Kinesiology
Director, 49ers PREP & Fan Engagement,
San Francisco 49ers
Leading the 49ers youth outreach efforts, Jared has created innovative and impactful programming for Bay Area youth focusing on health and fitness, character development, leadership, and education. Annually, these programs reach over 30,000 plus young people at no cost. He has created opportunities for 49ers players to connect with incarcerated youth in juvenile hall to teach the benefits of physical activity as an alternative to violence. He developed a Mentorship Academy, that pairs high school varsity seniors with 49ers rookies to learn about the value of both finding and being a mentor. Jared is also a coach and board member for "Football Camp for the Stars", a nonprofit organization that hosts an authentic football camp for young men with Down syndrome, and also serves on the board of the Bay Area Chapter of Positive Coaching Alliance.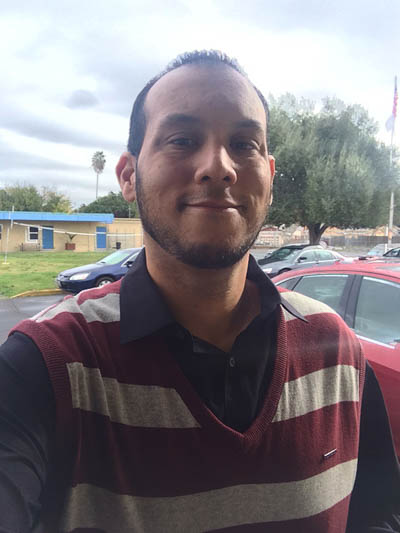 Ricardo Padilla, Jr. '07
B.A. Psychology
Operations Supervisor, Hayward Unified
School District
Ricardo graduated from San Lorenzo High School in 2002 with honors. It was in high school that he became a Peer Conflict Mediator. He then attended Cal State East Bay with the intent to major in Engineering, but Psychology was his ultimate passion, and graduated in 2007. Ricardo has since worked for the Hayward Unified School District in their Youth Enrichment Program since 2007, spending the last 9 years in charge of Martin Luther King Middle School's after school program. There at MLK, Ricardo has developed their after school program over the years from 30 students daily, to now over 300 students daily. Ricardo always puts the students first and foremost. Creating a culture and program where students feel heard and supported, and where former students can come back and volunteer while in high school, or be guest speakers as young adults. Ricardo was recently named one of the 2018 Hayward Heroes by the Hayward Education Foundation.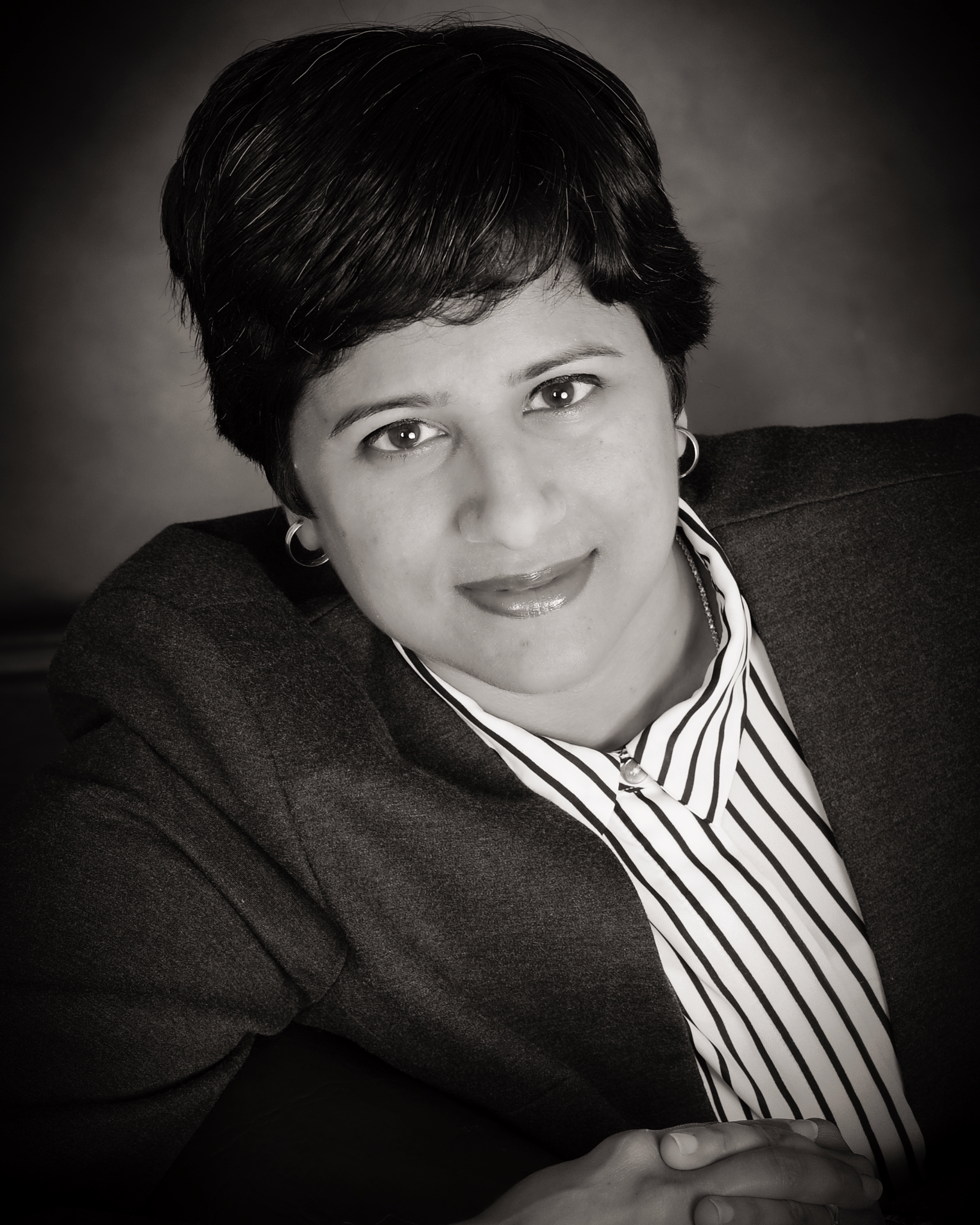 Chitra Padmanabhan '15
M.A. Communication
Adjunct Professor, Contra Costa College,
Chabot College, Diablo Valley College, CSUEB
Chitra serves as an Adjunct Professor in communications in four college districts in the Bay Area. She was awarded the Patricia Radin Memorial Scholarship-majoring in Intercultural and International communication. Chitra has received consistently high student ratings in the areas of inclusion and diversity. In her role as a Professor, Chitra employs her base and expertise in collectivistic culture as well as individualized western milieu. Her pedagogical approaches align towards fostering inclusion and diversity in the student community. She was raised in Mumbai, India and has a been a past journalist in a leading daily. She has a passion for social transformation and is a California State Domestic violence counselor and uses her insights in communication and culture to empower victims of domestic and spousal violence. She also runs a free "Culture course" for the last ten years tailored to Indian American children at a local community center.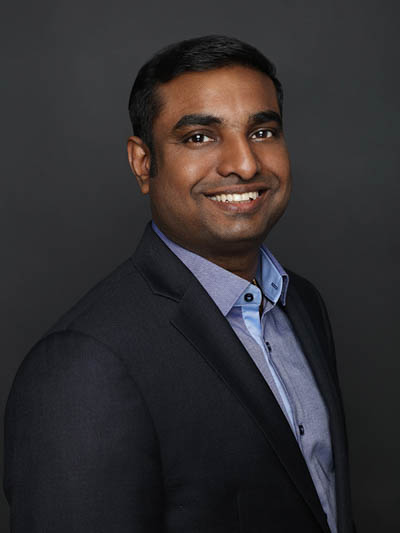 Kamesh Kumar Ramalingam '16
MBA
Corporate Vice President – Marketing,
HiveIO Inc.
Kamesh is a seasoned and proven cross-functional business leader with 16 Years of global market experience in the high-tech industry. Currently,he is leading an aggressive global marketing strategy for HiveIO Inc., a fast-growing enterprise cloud solutions company. Before joining HiveIO, Kamesh successfully managed the overall chrome mobility products, a $500M product line at Acer and established its market leadership. He also held various key global and regional roles at Acer, Hewlett Packard, Dell and HCL. Kamesh is Passionate about Hybrid Value Chains and enables and empowers start-ups and young entrepreneurs by providing directions on productization through his consulting firm – MpowerM Consulting. Most importantly, Kamesh is the president and key contributor at Education2Empower - a charity organization enabling numerous deserving but deprived kids with quality education for a sustainable development of society and that actively eliminates inequality. Kamesh also holds an engineering degree from the University of Madras.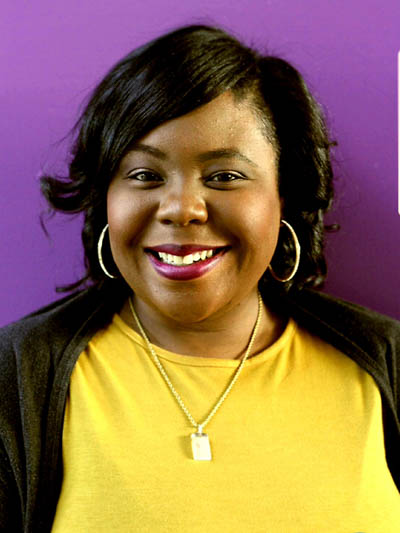 Rosalyn Reed '15
Master of Social Work
Community Support Services Director,
Richmond District Neighborhood Center (RDNC)
CEO/Founder, Uniting Youth Leaders (UYL)
Rosalyn is the founder/CEO of Uniting Youth Leaders, a non-profit consulting organization dedicated to the healing and revolutionary transformation of disenfranchised communities. Her career has been dedicated to addressing the needs of people while promoting social justice within communities that are underserved. Rosalyn also serves as the Community Support Services Director at Richmond District Neighborhood Center (RDNC) in San Francisco. She oversees the Neighborhood Family Services, Case Management, and Youth Employment and Leadership programs and directs several community food programs, which help minimize food insecurity in the neighborhood. RDNC's food pantries serve over 550 households with free groceries weekly. Rosalyn oversees a home-delivered groceries program that matches volunteers with a home-bound senior or adult with disabilities. Rosalyn is a member of the National Association of Social Workers, New Leaders Council, Delta Sigma Theta Sorority, Inc., and President of the National Alumnae Association of Spelman College, San Francisco Bay Area chapter.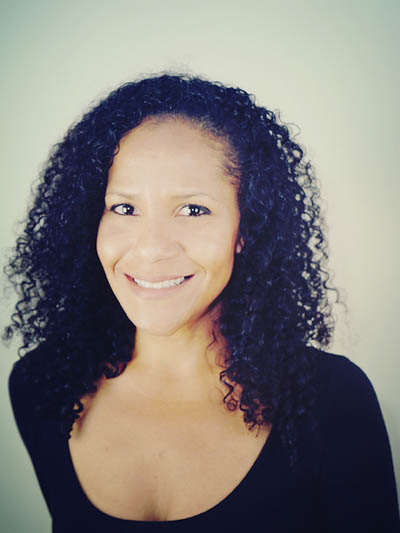 Sarah Richardson-Baker '12
B.A. Political Science
Deputy Executive Director,
Oakland Natives Give Back
Sarah lives in Oakland by way of Mendocino County. Sarah has expertise in political movement building and organizing young people. She has directed all campaign efforts in Oakland as Executive Director of the Oakland United Democratic Campaign for two cycles, and is an on-the- ground expert in local campaigns, social media/communications with multiple ballot box successes at the school board, special district, and county level. Sarah sits as an Alternate Member to Congresswoman Lee on the Alameda County Democratic Central Committee representing her district. Sarah is a two time cancer survivor and because of that, giving back is her passion. Along with her young daughter, Olivia, she created a non-profit, Livanthropy, focused on inspiring children to make giving back a priority. Sarah serves as Deputy Executive Director of Oakland Natives Give Back, a 501(c)3 fighting to end chronic absenteeism, in addition to her campaign work.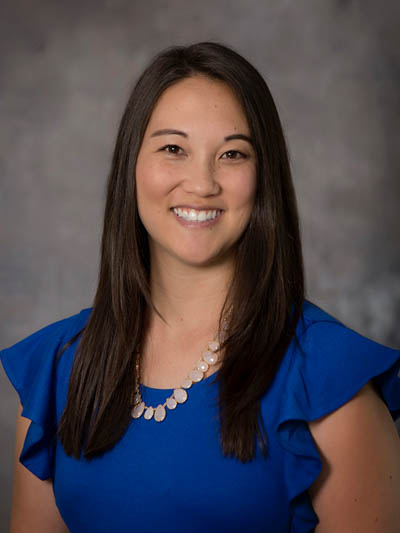 Noriko Simpson '12
M.S. Speech Pathology & Audiology
CEO/Owner/Speech-Language Pathologist,
Simpson Speech and Language Therapy
Services, PC
Nori is the owner and CEO of her private practice, Simpson Speech and Language Therapy Services, which provides speech therapy services to children and adults. Nori values a strong community component within her practice by partnering with local organizations to ensure that children can be effectively treated as a whole. She mentors other professionals interested in private practice and also undergraduate students interested in the field of Speech Pathology. She invests both time and financial support to bilingual therapists to address the lack of Spanish-speaking services in her community. Her efforts to ensure culturally competent and skilled professionals reflects her awareness of addressing factors that influence the caliber of services available in her community. Nori is a model to other alumni by staying involved by offering financial and hands-on support to the Department of Communicative Sciences and Disorders. Currently, Nori resides in Clovis with her loving husband and three children.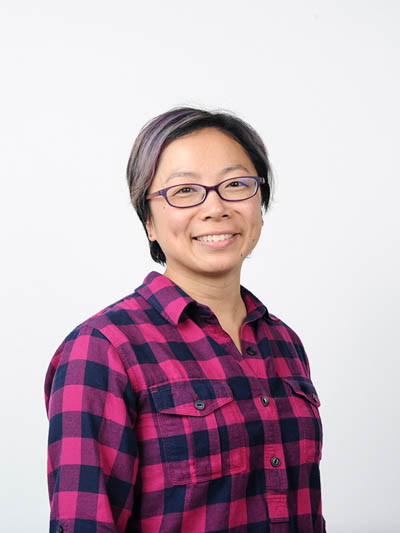 Sophia Tong '08
B.A. Communication
Editorial Manager,
Facebook Gaming, Facebook
Sophia was an inside sales representative writing about video games in her spare time before deciding to quit her job to pursue a degree in journalism, with the goal to pursue her passion full time. In the last 10 years, she has worked at several top gaming media sites including IGN, GameSpot, and GamesRadar. She was the second
woman to take on a role of Editor-in-Chief at a major media outlet at the time when she was promoted at GamesRadar, where she had to unite a global editorial staff to transform a brand and start building site traffic. Now, she works at Facebook in the gaming department where she oversees all editorial content and community. She is active in initiatives around women in gaming and is spearheading initiatives internally to build a better and safer environment for gamers on the platform.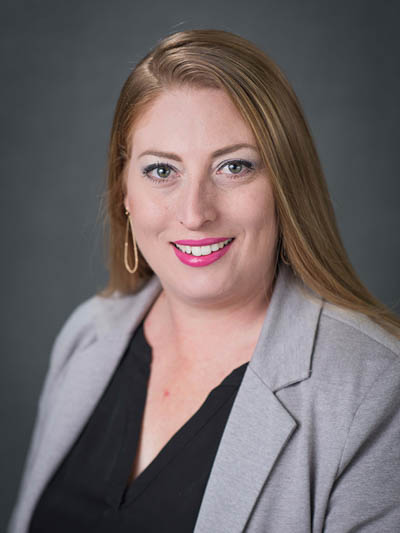 Melanie Toutai '17
M.S. Health Care Administration
Director of Business Development,
Covenant Care
Melanie has a B.A. in Communication Studies from CSU Stanislaus and a M.S. in Health Care Administration from CSU East Bay. Melanie is currently the Director of Business Development for Arbor Rehabilitation where she manages the strategic development and market share growth for the facility. Melanie serves on the Board of Directors for the California Association of Healthcare Leaders (CAHL) as the 2018 Secretary. CAHL is an independent chapter of the American College of Healthcare Executives (ACHE) and is the premier professional society for healthcare leaders in Northern California. Prior to serving as the Secretary, she served as the Local Programming Chair, overseeing the chapters local networking and educational programming. Melanie is also a member of Rotary International, serving on the Board of Directors of her local club as the Community Service Chair. She is currently serving as her local Rotary Districts Vocational Training Team Leader with a project to train healthcare professionals in the Philippines on Senior Care.
Tech T. Tran '13
Master of Social Work
Social Work Specialist, West Contra Costa
County Unified School District
Tech goes out into the world everyday with the strength and loving support from his wife Veronica and sons, Jude and Maxwell. Tech identifies as a Vietnamese-Californian refugee. As a Social Worker, he is a fierce advocate and ally against the oppression of minority and marginalized people. With an emphasis in Community Mental Health, Tech effects change by utilizing his education in Social Work, Sociology and Addictions Counseling. Tech delivers culturally compassionate care in many capacities; he is the Secretary of the National Association of Social Workers California Chapter, Lecturer for CSUEB (Social Work and Sociology departments) and specializes in serving Foster Youth and Homeless Families of West Contra Costa Unified School District. As a Hope Dealer, Tech leads with love, empathy and compassion. GO SOCIAL WORK!!!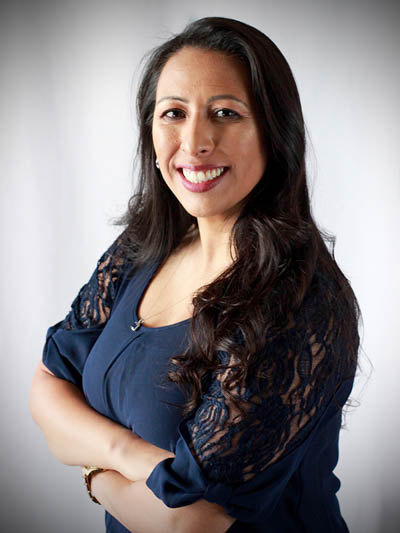 Veronica Vazquez '04, '07
B.A. Human Development; Master of Social Work
Social Service Worker V, Kern County,
Department of Human Services
Veronica was born and raised in Delano, California and returned to Kern County after completing her master's degree to pursue a profession in Social Work. Veronica has worked for Kern County, Department of Human Services for over 11 years as a Child Protective Services Social Worker. She currently trains CPS staff and the community about child abuse and neglect; and serves as president of Local 521, Kern County Chapter. Her family worked closely with Cesar Chavez and the United Farm Workers that paved the way for Veronica's passion for activism. She is a 3rd generation Huelguista, Activista! and advocates for worker's rights and the community. She has also had the opportunity to work closely with Delores Huerta in Kern County with various issues. Veronica was the opening speaker for the Bakersfield Women's March in 2018, and discussed the importance of unions for women in the work force.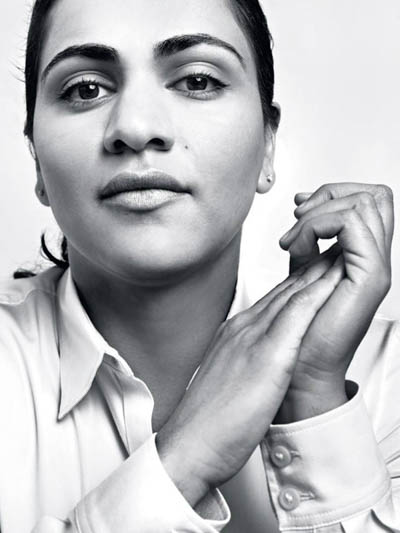 Aisha Wahab '13
MBA
Business IT Consultant & Non-Profit
Board Member
As an orphan in the foster care system, Aisha has relied heavily on the community she grew up in and has worked hard to overcome many challenges life threw her way. She is a hard worker, passionate community advocate, and a smart leader with innovative ideas. Aisha sits on multiple non-profit boards that focus on community. She works with low and extremely low income individuals to find housing, with victims of domestic violence to find safety and start to live their life, and with young Americans on efforts to promote and understand civic engagement. Recently, Aisha was named as one of San Francisco Business Times' 2017 Most Influential Woman in Business (for her work in non-profits), highlightedin San Francisco Magazine's "The Resistance" Issue, as well as an American Graduate Champion by KLRU for her passion for education. Aisha has received numerous awards such as the Unity Award by State Senator Bob Weickowski.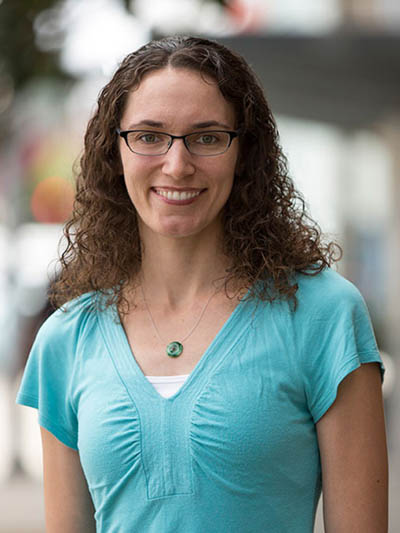 Dr. Cynthia Walton '02
B.S. Kinesiology
Physical Therapist/Clinical Specialist,
Kaiser Permanente
After graduating from Cal State Hayward, Cynthia went on to obtain a doctorate in Physical Therapy from Samuel Merritt University in Oakland. Two years later she was accepted and completed a fellowship in Orthopedic Manual Therapy. She is now faculty at Kaiser Permanente Northern California Manual Physical Therapy Fellowship, the longest running physical therapy fellowship program in the United States, which is currently one of only 31 such accredited programs. She also is an adjunct faculty for Pathology in the Physical Therapy Assistant program at Ohlone College.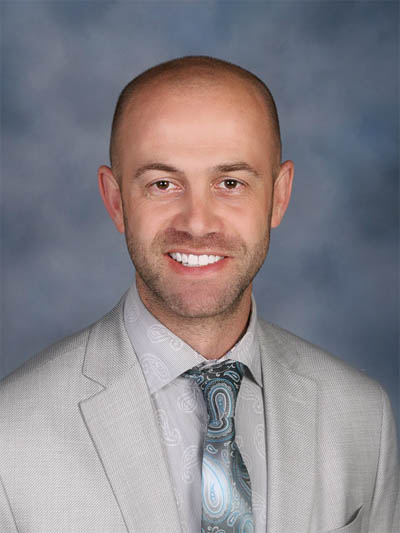 Elie Wasser '17
M.S. Educational Leadership
Principal, Newark Unified School District
Elie has worked in service of educating the youth of the City of Newark for over 15 years. Elie currently serves as the Principal of Birch Grove Primary, a STEAM focused school with an enrollment of over 400 students from transitional kindergarten through second grade. In his tenure for the Newark Unified School District, Elie has been a physics teacher, mathematics department chairperson, Dean of Students, and an Assistant Principal at the high school level. In partnership with the California Department of Education and Resourcing Excellence in Education (REEd) at UC Davis, Elie has worked to improve teacher evaluation systems. Newark Unified School District's evaluation system is now a model for other school districts, where evaluation is a growth-based process that leads to increased educator effectiveness. Elie is also a local board member in Region III of the Selective Service System.