A winning pitch to help our homeless get shelter and a path to self-sufficiency
For the first time, Cal State East Bay was invited to participate in the local TiE University competition — a pitch competition for campus based startups — which allows finalists to compete globally. Those who come out on top stand to receive cash and in-kind prizes worth $550,000, but more importantly they had the opportunity to pitch their ideas to a room full of investors — including well known venture capitalists.
"I am very proud of the team and the 2021 cohort that has shared responsibilities and demonstrated inclusive, agile leadership," Professor of Management Asha Rao said. "They have illustrated that women are terrific leaders for these troubling times." 
Three out of the four top spots at the Silicon Valley TiE virtual competition in April went to Cal State East Bay teams. The Road to Independence, spearheaded by Cal State East Bay students placed first in regionals and presented at the Global Finals on May 15, the same weekend they graduated. 
Rao said this reflects the emphasis both Cal State East Bay and TiE are placing on students having a positive impact on their communities.
"It is laudable that our Women in Leadership students placed ahead of the for-profit entries with their social impact project," Rao said. Tasked with developing a socially conscious innovative project as part of their program, this group led by two graduating seniors, came up with "Road to Independence."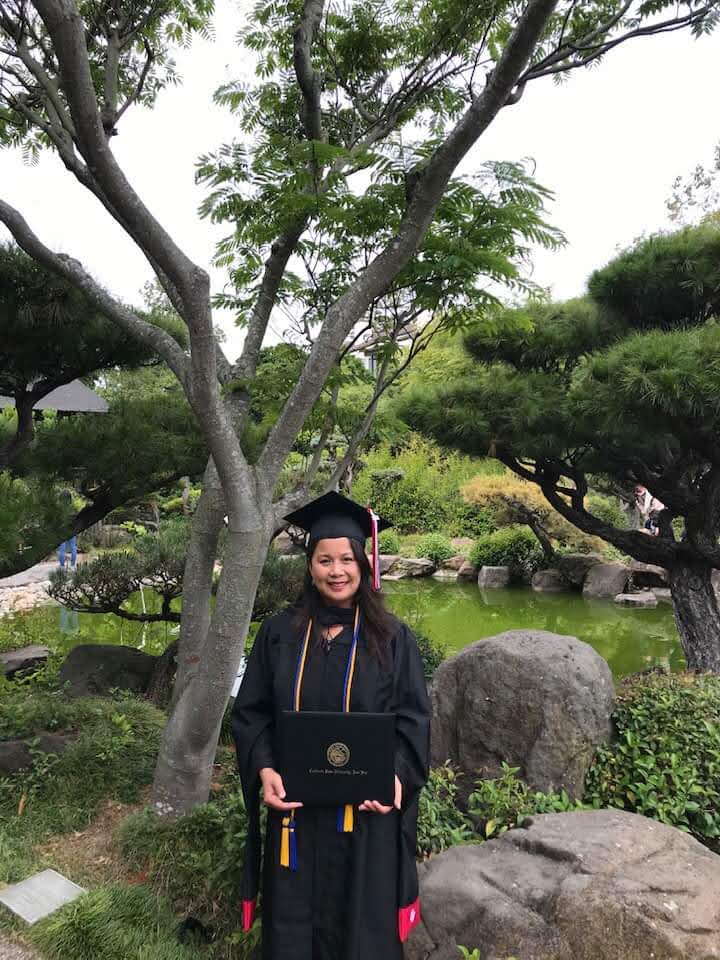 Photo: Natalie Rasmussen (MBA 2021), Founder, The Road to Independence

The project concept envisioned by Natalie Rasmussen, an MBA graduate, is purchasing, refurbishing and giving lightly outfitted used vehicles to unsheltered individuals. This gives them a place to stay, but also a way to get to and from work, paving the road to independence. 
Organizers say the mission of this program is to give hope to those who need it and transition them from homelessness to permanent housing.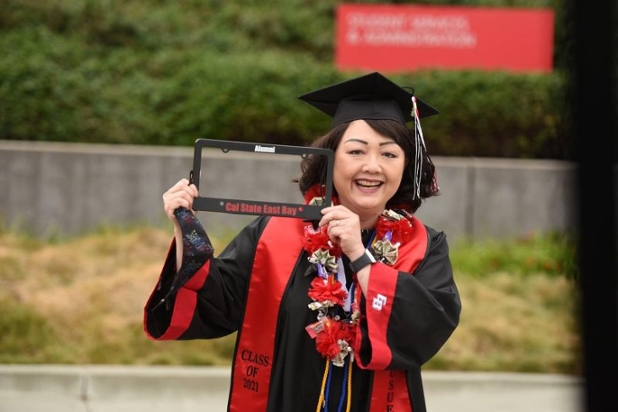 Photo: Pam Miller who co-pitched the project, made the final presentation to a global audience minutes before driving out for their graduation.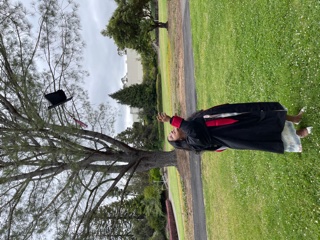 Photo: Sonal Chandna, our WIL graduate assistant pitched in to help the team in the high pressure weeks leading to the finals.
All of the Cal State East Bay students involved were given access to mentorship by TiE members and ecosystem partners and the ability to attend a wide range of workshops on topics relating to business. Though the team did not advance to the top eight at the global competition, they plan to pursue their idea and concept.
In total, 526 teams participated in the regional rounds from 40 cities in 7 countries. 27 teams have been selected to present in the Global Finals.
We want to hear from you
SHARE YOUR STORY
Do you have a story that demonstrates CBE's tradition of transformation? Let us know.  
SHARE YOUR THANKS
Did a professor, staff member, student or other community member help you finish college or clarify your goals? Share it.
SUPPORT CBE
Keep us going for 50 more years.
Donate