Faculty Spotlight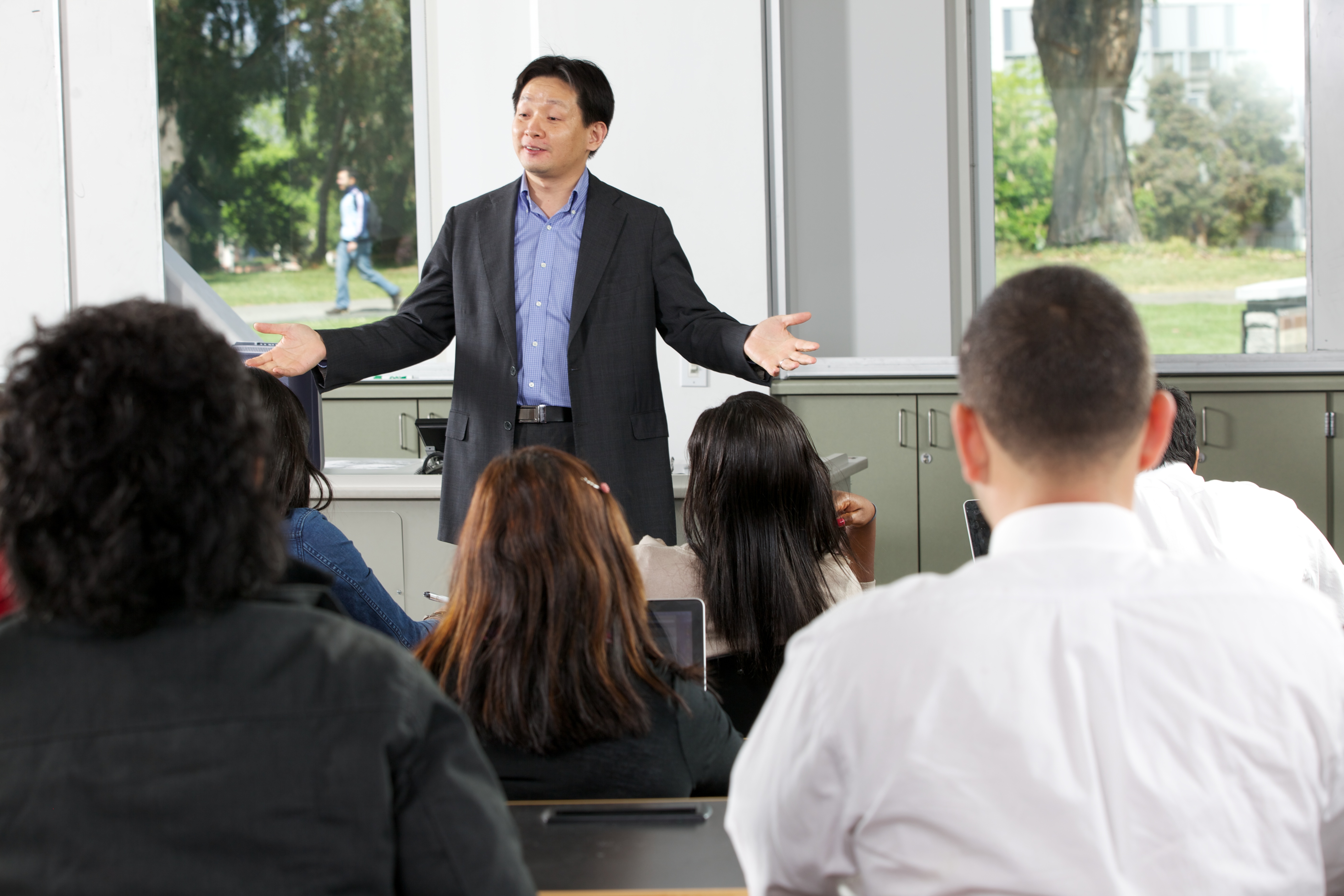 College of Business and Economics Professor Spotlight
Dept. of Management professor Dr. Kaumudi Misra comments on the reason for the increase in workers' strikes. September 
Dept. Chair Filippo Rebessi and Professor Farhad Sabetan were interviewed on the collapse of First Republic Bank. May 2023
​​​​​​​ABC-7 Midday
KRON News at 3 p.m. Part I
KRON News at 4 p.m. Part II
SF Gate
Claycord
KRON 6 p.m.
KQED
ABC-7 at 3 p.m
KRON SF and KGO talk to Economics Interim Dept Chair Dr. Filippo Rebessi about the Impacts of the Silicon Valley Bank Purchase. Mar 2023

KRON4 News talks to

Dr. Filippo Rebessi about Soaring Food Prices and the Economy. Nov 2022

 

Cal State East Bay Professor of Management Dr. Asha Rao talks to KRON about the changes Facebook is facing post-COVID. Nov 2022
Dept. of Management professor Dr. Lynn Bowes-Sperry was interviewed by ABC 7 on Twitter's Return to Office policy. Nov 2022
Dept. of Management professor Dr. Kaumudi Misra weighs in and gives valuable advice to all employees dealing with uncertainty during this time Oct 2022
Dept. of Management professor

Dr. Balaraman Rajan

 spoke to ABC-7 today about the impending rail strike and the impact on the supply chain Sep 2022
Interim Chair of Economics

Filippo Rebessi

 talked to ABC-7 about Biden's Inflation Reduction Act. Sep. 2022
NBC interviews Dr. Lynn Bowes-Sperry, Acosta Professor, Dept. of Management at Cal State East Bay on Health Orders on Restaurants.  
Dr. Lynn Bowes-Sperry quoted in the article 'You Owe Me': Songwriter Accuses Former Publishing Exec of Leveraging His Power for Sex
Tech, business and legal experts weigh in after Los Angeles judge rules California's 'Women on Boards' law unconstitutional. Professor Kaumudi Misra shared her perspective on the importance of diversity. May 2022 Watch Women on Boards 
On NPR's Well Woman Show Dr. Kaumudi Misra, Professor at California State University East Bay's College of Business and Economics talks about the role of strategic human resource management practices for employee and organizational productivity and work-life flexibility practices as a strategic HR tool. Apr. 2022 Watch Well Woman Show
Nearly two years into this pandemic, we're still talking about jobs. What's important to us, what can we afford, and where can we afford to live? It's all part of the equation. NBC Bay Area's Raj Mathai spoke to Kaumudi Misra of Cal State East Bay, for some insight. Jan. 2022 Watch the Great Resignation
Dr. Kaumudi Misra discusses how companies implement "unlimited PTO" and what it means for employees. Jan. 2022
Dr. Kaumudi Misra, Associate Professor of Management featured scholar on the Work Family Researchers' Network. Aug. 2021
Dr. Lynn Bowes-Sperry weighs in on whether you should include gender pronouns on your resume, or LinkedIn profile Read more
Why we need more ethics as business leaders featuring Joanna Bauer and Dr. Lynn Bowes-Sperry. Watch Episode 265

Congratulations to Khaled Obaid, Accounting & Finance Assistant professor and recipient of the 2019 Hillcrest Behavioral Finance award for co-writing "A Picture is Worth a Thousand Words: Measuring Investor Sentiment by Combining Machine Learning and Photos from News" with Kuntara Pukthuanthong from the University of Missouri-Columbia. In their research, Obaid and Pukthuanthong worked to find the connection between pictures in the news and how it affected investor sentiment. They looked at news photos from 1926 to 2018, classified them by sentiment, and thus created a "daily market-level investor sentiment index" of "Photo Pessimism." Read more
Jed DeVaro, Economics Department Chair had his article Internal Hiring or external recruitment?  featured on the homepage of IZA World of Labor. The article was also be featured on IZA World of Labor's social media channels.
James C. W. Ahiakpor, Professor Emeritus, Department of Economics at California State East Bay has completed a book titled "Macroeconomics without the Errors of Keynes" Modern macroeconomics is in a stalemate, with seven schools of thought attempting to explain the workings of a monetary economy and to derive policies that promote economic growth with price-level stability. Read more
T. T. (Rajan) Selvarajan, Assistant Professor of Management and Kaumudi Misra, Associate Professor of Management at California State University East Bay were highlighted in an article from Elon University on their 

research about work-family conflict and counterproductive work behaviors.

Christian Roessler, Associate Professor of Economics was interviewed by ABC7 News on whether game theory could explain the recent winning streak on Jeopardy. Is Game Theory the secret to winning 'Jeopardy!'?
More CBE Faculty and Staff News