Margaret Harris
Lecturer
E-mail:
Phone:

(510) 885-4145
Office:

203
Vitae: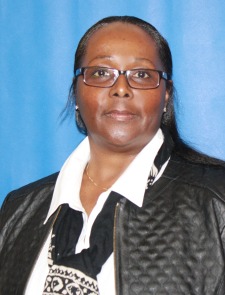 In 1972, I had an opportunity to participate in the Teacher Corps program. Designed to foster urban teacher development, the Teacher Corps provided me with the knowledge, skills, tools and disposition required to effectively teach students impacted by inner city environments inside and outside of the schoolhouse. Therefore, unbeknownst to me, I began my journey as an advocate for social justice with a focus on the disrupting the marginalizing beliefs of teachers and the resulting influence these beliefs have on the resulting behaviors and mindsets of students in inner city environments. After 39 years as a K-12 educator (from classroom teacher to administration), I bring a unique perspective to the university.
Professional Focus
When I first began teaching in 1972, it was with a passion that was born out of the civil-rights movement. The vision I began then was not just about the external changes of school reform, but the internal changes needed by educators to ensure all students were getting the kind of education they needed in order to compete within the mainstream segments of our community. Working in various educational positions, my responsibility to reshape school culture, to develop capacity within people, and to build capacity to effectively increase student academic achievement, has helped me to maintain this vision as I continue to develop and grow as an educator. As a result, I have had many opportunities to leverage change to create and sustain reforms needed within schools and districts that ultimately impact the academic achievement of students, particularly students who have been marginalized in our society. Thus, my experience has enabled me to show all students can achieve equitable outcomes if educational practices remain current, flexible and adaptable within the visions and goals for student achievement, and if the mindsets of educators remain open to the efficacious changes needed to implement and sustain these effective practices. By working within this framework, I have had the opportunity to: create, implement, and participate in professional development opportunities in educational reform practices; participate and provide effective interactive learning experiences; link curriculum, assessment and instruction so as to leverage change; create opportunities to provide all stakeholders opportunities for input; work in educational leadership at the university level; and work with district, university and business partnerships to provide training for students, parents, and particularly urban educators. Most recently, I have had the opportunity to work with aspiring administrators to understand the theoretical aspects of equity, diversity, transformational leadership and leadership for social justice. What are both an instrumental and a critical aspect of my role in higher education is my ability to integrate theoretical foundations of leadership to day-to-day practice. Having this insight and expertise continually assists me in my growth as an educator of educators.  Despite the abundance of work on the topic of leadership, we are continually exploring the link between leadership and the obstacles to the academic success of our marginalized populations in our school communities. Therefore, my focus is on how do we raise the consciousness of educational leaders to engender receptive attitudes required to better understand the complexities of advocating social justice tenets, particularly in our urban schools.
Education
B.A. English, UC Berkeley
M.A. Educational Administration, San Francisco State University
EdD. Educational Leadership, UC Berkeley
Courses
Not teaching this quarter.
Publications
Currently co-authoring book on Auto-ethnographic Narratives
Teacher Efficacy Beliefs: Understanding the Relationship Between Efficacy and Achievement in Urban Elementary Schools –  (Dissertation 2010)
Teacher Efficacy Beliefs: A Lens of Perception – 2005 (unpublished)
The Effects of Educators' Beliefs on Student Achievement – 2004 (unpublished)
Presentations
2013 11th Annual Hawaii International Conference on Education – Teacher Efficacy Beliefs: Understanding the Relationship Between Efficacy and Achievement in Urban Elementary Schools
Fall Conference – 2013 California Association of Professors of Educational Administration (CAPEA) – Practice Proposal Presentation (The Evolution of a Revolution: The Multiple Context of Our Own History that Influence Leadership Practices)
2014 12th Annual Hawaii International Conference on Education – The Evolution of a Revolution: The Multiple Context of Our Own History that Influence Leadership Practices
Grants and Awards
Who's Who In America's Teachers 1996 Edition
San Francisco State University Black Faculty Staff Association Award of Excellence May 1999
Quality Education Partnership Award for Distinguished Service to Children and the Preparation of Teachers given by the California Council on Teacher Education March 2003
UC Berkeley Fellowship for Academic Achievement 2004 - 2010
Service
Academic Senator (elected 2013-2014)
CSUEB African American Student Task Force Committee Member
DEL Committee member – WASC