COMM Media
Beginning with the launch of The Pioneer weekly newspaper in 1961, students in the Department of Communication have gained hands-on experience with production of media and content. This proud legacy continues today, always with an eye on the next innovation in media production.
The Pioneer student newspaper covers diverse topics such as campus issues and current affairs in the East Bay. There is a complete staff comprised of students and faculty. The Pioneer is circulated weekly during production periods, free to the public since 1961!
Tweets by ThePioneerOnline
Pioneer News Location:
1st Floor of Meiklejohn Hall, Rm 1076
Phone: (510) 885-3175
Pioneer Web Video is our student-produced video channel covering diverse topics, from student issues and campus affairs to the broader East Bay community.
TV Studio Location:
1st Floor of the Library (Below the Library Main Floor), Rm 1092
Phone: (510) 885-4670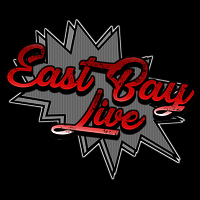 East Bay Live
 is our student-operated web streaming radio station and podcast archive, hosting a diverse range of programming and music that matches the diversity of the college itself.