GE Opportunities and Events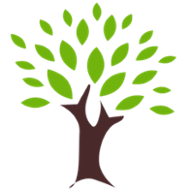 AS PART OF THE FRESHMAN YEAR EXPERIENCE...
There are many activities and events in which you may participate during your first-year at Cal State East Bay.  As part of the Freshman Year Experience program, there are three main events:
Freshman Day of Service.   This is an exciting and rewarding activity that every first-year freshman is required to do in the Foundations of Success II course (GS 101B) during the Spring semester.  This activity is coordinated by the Center for Community Engagement.  There are multiple one-day service projects with local non-profit agencies, typically scheduled on multiple Saturdays in the Spring. * 
Common Read.  The campus community selects a book to be read by the entire campus community and city of Hayward.  Discussions, speakers, and other activities are scheduled throughout the year, with a culminating event of the author giving a talk exclusively for freshmen.  Many of the events are scheduled during the Week of Inclusive Excellence.  
Major, Internship, and Career Fair.  All freshmen attend a resource fair, where they can get more information about their own or other majors of interest.  Students can meet faculty members and advising staff from their major departments and get answers to questions about major requirements and career options. In addition, outside companies and organizations who are offering student internships and jobs will be there.  Students should come prepared to this fair with questions and current resumés! 
* Freshman Day of Service (FDoS) events will evolve as campus moves to primarily online instruction and social distancing requirements are still in effect. Such changes will not deflect from one of the primary goals of the GS Foundations of Success courses which is to exercise civic responsibility and participate in community service.  
ALL STUDENTS WELCOME...
All students are welcome to participate in the Common Read program, and many classes and organizations get involved.  Other opportunities and events (TBA) will be posted on thiis site, although they may not be an official part of the GE program. 
Find out more about advising, internship, and career events and opportunities here