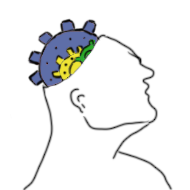 Description and Definitions
Catalog rights are the policies, requirements, and course/program descriptions that are published in the University Catalog in a specific year. Catalogs are revised each year to include corrections and approved changes, so it is very important for students to look at the appropriate catalog year to make sure they are following the correct major, General Education (GE), and other university-wide graduation requirements.  Students are encouraged to meet with their academic advisors to make sure they are fulfilling the correct requirements and staying on track to graduation. 
Students establish catalog rights for a particular published catalog.  The major catalog and graduation requirements (including GE) catalogs may be different, so a distinction may be made between major catalog rights and GE/graduation requirements (or GE/graduation) catalog rights.  The following information explains the GE/Graduation Catalog Rights. 
Undergraduate students can select their GE/Graduation Catalog Rights from one of the following catalog years:
Continuous Enrollment Catalog Year.  Catalog rights of the year of the first term that continuous enrollment began.  "Continuous enrollment" is defined as enrollment in one semester or two quarters at a California community college and/or CSU campus per year.  If there is a full year during which the student does not complete coursework at a California community college or CSU campus, then the student is considered to have broken their continuous enrollment and will be held to the catalog rights of the term/year that the student returned to CSUEB. 
CSUEB Admission Term Catalog Year.  Students transferring after establishing continuous enrollment may select catalog rights of the term/year that the student begins at CSUEB.  
Graduation Catalog Year.  Catalog rights of the year the student is graduating.  Student must be a graduation candidate in that academic year in order to be granted a Graduation Catalog Year. 
Semester Conversion Catalog Year.  During Fall Semester, 2018, continuing students with catalog rights to the 2017-2018 catalog or earlier may move their GE/graduation catalog year to 2018-2019.  A student can opt to remain on a quarter catalog to complete their major requirements but switch to the semester catalog to complete their GE requirements.  In this case, the student follows the "quarter pattern" of required major courses but the "semester pattern" of required GE courses.  Analogous rules apply to students who use the quarter catalog for graduation requirements and semester catalog for major requirements.  All courses are semester courses from Fall 2018.  Requests to change to the Semester Conversion Catalog Year can be submitted from June 1, 2018 until the end of Summer 2020.   
By default, the most recent CSUEB admission year is used as the GE/Graduation Requirements Catalog.  This is reflected in the student's Degree Audit Report in MyCSUEB.  Students can change/update their GE/Graduation Requirements Catalog Year by submitting the Request to Update GE Catalog Year form.