2022-2023 Program
Meet the Fellows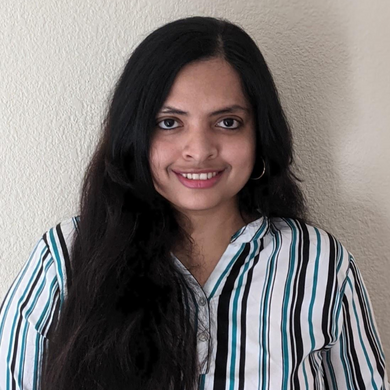 Saranya Anandan
Saranya Anandan has a Bachelor's degree in Computer Science and Engineering from Anna University. She started her career as a software engineer for Atos- syntel, where she first noticed the disparity in the number of women leaders in management positions and dreamt of breaking this glass ceiling. To further her ambitions, she is currently working towards her master's degree in Business Analytics and aspires to build a career in Product Management. She is currently interning with the product Strategy team at Volvo group. Also, Saranya is actively trying to reduce her carbon footprint through various initiatives.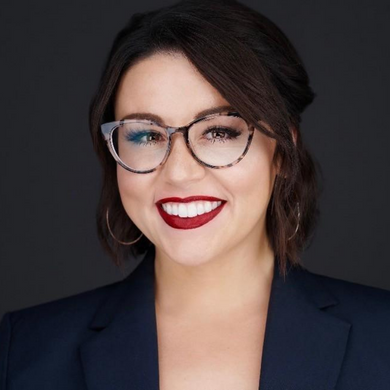 Katherine Buck
Katie received her Bachelor of Science in Business Management from Montana State University. Her entrepreneurial intensity helps Katie thrive in consultative technology sales environments where she manages her sales cycles, clients, and many moving pieces at any given time. With seven years of sales experience and finishing her MBA at CSUEB in 2023, Katie is excited to advance her career by moving into management. In every endeavor, Katie brings her top values of acceptance, purpose, humor, and responsibility. Katie intends to start her own company one day and has prepared by taking on many leadership positions including starting the Business Management Club at MSU; becoming President of YelpCares, the volunteer organization at Yelp; and starting The Ladr, an organization focused on connecting women in the workforce with women mentors.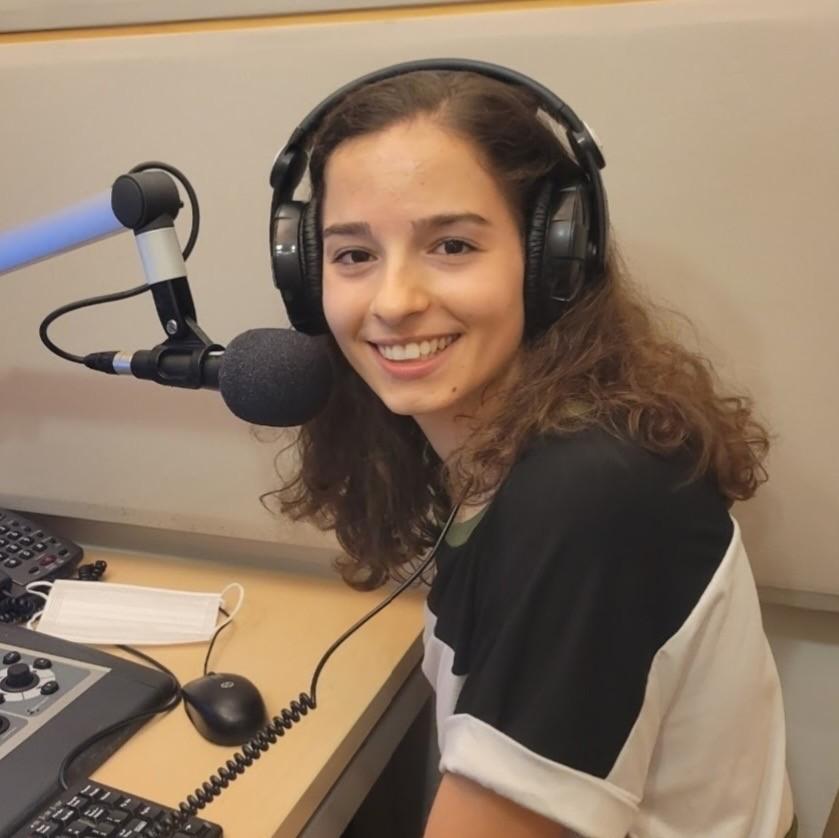 Zoe Guelfand
Zoe Guelfand is a current undergraduate student at the College of Business and Economics pursuing a BS in Business Administration with a concentration in Marketing Management. Her expected graduation is Fall of 2023.

Coming from an immigrant background after immigrating to the United States at the age of twelve, Zoe is passionate about pushing immigrant rights, specifically the rights of international students. Another major issue close to Zoe's heart is the LGBT+ community, which she is always advocating for. Public speaking is one of Zoe's strengths. As a transfer student, Zoe attended Las Positas Community College. She completed four Associate's degrees with Highest Honors: AST Business Administration, AAT Economics, AA Social and Behavioral Science, and AA Business Liberal Arts.

Outside of Academia, Zoe is currently independently learning Spanish, enjoys playing Chess, and baking good Challa bread!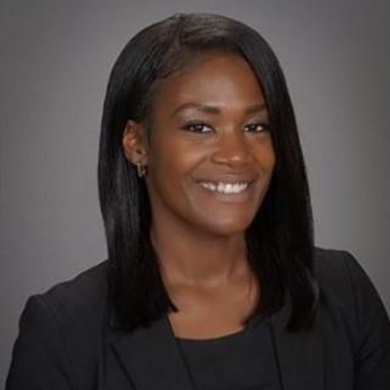 Erin Holland
Erin has 15 years of experience working in the non-profit and public sectors in project and database management, event logistics, and employee onboarding. She is a resourceful professional with experience in working with diverse populations and socioeconomic backgrounds. She has worked with and across diverse cultural and linguistic communities. She is passionate about developing long-lasting, trusting, and healthy relationships that support community resources and improve outcomes for families. She is currently working towards a degree in Business Administration, with an emphasis on Human Resource Management. Erin's guiding principles are highly motivated by the principles of health equity. She hopes to build and support programs within her immediate community, using the resources available.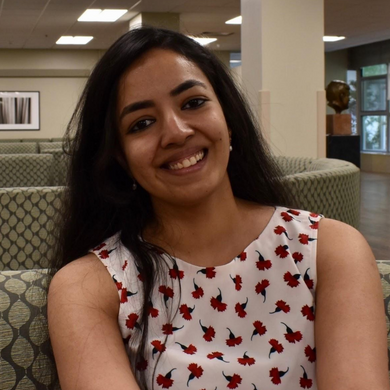 Nitya Malladi
Nitya Malladi is a student at CSUEB, pursuing her Master's in Business Analytics. She has eight years of prior work experience in the financial services industry as a corporate banker, helping Indian infrastructure companies raise capital for public projects. She enjoys collaborating on challenging business problems and believes data and analytics are critical inputs to finding solutions. Nitya's long-term goals are to combine her finance & analytics background to increase credit access for the underbanked segment in emerging economies. During her free time, she enjoys spending time with her family, reading, traveling, and watching movies.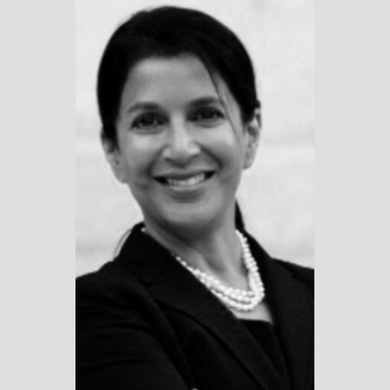 Brenda Narayan
Brenda Narayan is an MBA Global Innovators candidate at CSUEB. She earned an undergraduate degree in humanities from Sacramento State, and the proximity to the State Capitol enabled her to work in government relations on public policy matters. She has a passion for education, enjoys diverse settings, evolving managerial or leadership roles, developing strong relationships, and living kind. Her current position includes collaborating with local governments in the East Bay. Brenda intends to use her MBA as a companion to her experience in local government relations and community engagement. The MBA degree will equally elevate her global volunteer work to support educational efforts for the underserved. Brenda is grateful for the friendships built amongst her MBA cohort, which will graduate together in spring 2023.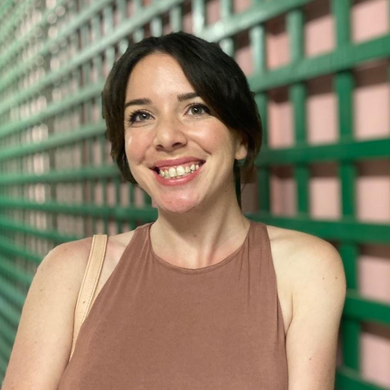 Brianna Newton-Bernasconi
Brianna Newton-Bernasconi is a senior pursuing a bachelor's degree in Business Administration with a concentration in Human Resources. She has worked in HR for nearly 10 years and is looking forward to getting the degree to back up her experience. Brianna has a passion for helping others and is excited about the opportunities that will come along with the Women in Leadership program. In her free time, she loves playing Zelda: Breath of the Wild, hanging out with her dog and two cats, and enjoying concerts with her husband.
Meet the Mentors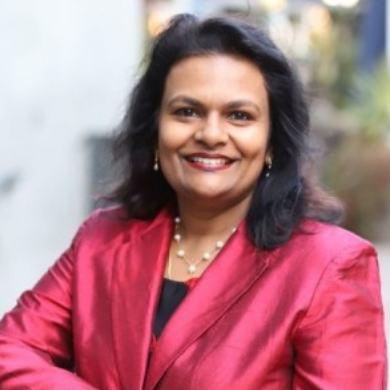 Manju Abraham
VP of Engineering, Primary Storage at Hewlett Packard Enterprise, Board Member, The CLUB

Manju is an accomplished engineering leader with over 25 years of experience. Manju has built, grown, and scaled global teams and organizations for companies such as HP, NetApp, and Delphix. During her career, she has led enterprise product operations, driving initiatives across distributed teams to develop and deliver high-quality products on schedule. Manju is passionate about supporting women and diversity and inclusion to help improve the workplace environment. She was also the executive sponsor for the women's employee resource group at Delphix and is actively involved in mentoring and learning from other leaders across the industry.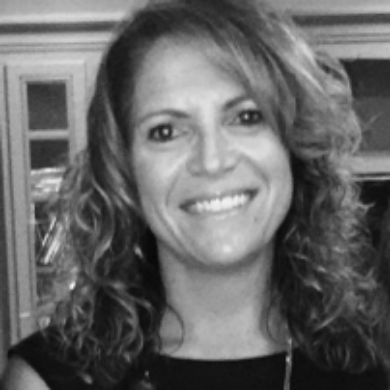 Tammy Cameron
BSBA '88, Chief Financial Officer – Senior Vice President of Finance and Human Resources, Intuity Medical

Tammy joined Intuity Medical in July 2018 with more than 23 years of accounting and commercial finance experience in the medical device, pharmaceutical, and laboratory tools industries for both public and private companies. Prior to joining Intuity, Tammy served as the Chief Financial Officer and Senior Vice President for Labcyte, a private, global laboratory tools company, from 2011 to 2018.

Tammy also served as the Vice President of Finance at Depomed, a publicly traded specialty pharmaceutical company, from 2007 to 2011. She was also a controller at Adeza Biomedical Corporation and was instrumental in bringing about its IPO and subsequent sale to Cytyc Corporation.

Tammy also held various management roles as Director of Finance and Administration and Director of Treasury and external reporting at both public and private medical device companies and was a member of Ernst & Young's audit practice.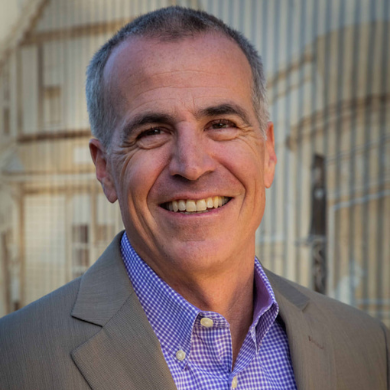 Bryan Gillette
President, Summiting Group. Author, EPIC Performance: Lessons from 100 Executives & Endurance Athletes on Reaching Your Peak

Bryan Gillette is a former human resources executive, an ultra-distance athlete, and the president and founder of Summiting Group—a consulting firm that helps leaders and teams reach their peak performance. For more than 25 years, he has held senior roles overseeing human resources, leadership development, and communications for companies of all sizes, leading teams of hundreds of people, and managing multimillion-dollar budgets. Through Summiting Group, he has taught or consulted with leaders all over the world and facilitated executive strategic planning retreats for startups to Fortune 100 organizations. Before starting Summiting Group, he was on the Executive Committee as the Vice President of Human Resources & Payroll for a mid-size, global-technology company.

As a lifelong endurance athlete, he has cycled across the U.S., completed a 300-mile ride in one day, and finished many 50- and 100-mile ultra-distance runs. At age 47, he ran 205 miles around Lake Tahoe–8 back-to-back marathons—in 76 hours with 90 minutes of sleep.

From his experience as an executive, his accomplishments as an ultra-distance athlete, and his interviews of 100 accomplished leaders, Bryan recently authored the book, "EPIC Performance: Lessons from 100 Executives and Endurance Athletes on Reaching Your Peak" published in 2022.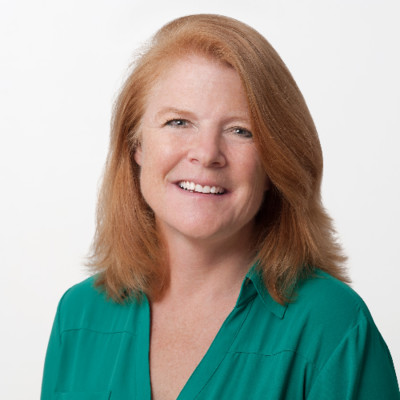 Maureen Goode
(BSBA '90), Sr. Director of Operations, Google

Maureen is a born and raised Northern Californian and alumnus of Cal State Hayward. Today she is a Senior Director at Google, overseeing Order to Cash operations to enable scale in a company that grows at extraordinary rates. Maureen is passionate about advocacy for women and is the founding member of Women@Finance in Google, a board member for GirlVentures, nonprofit inspiring girls to lead through outdoor adventure, and an advisory member of WIL at CSUEB. Before joining Google in 2006, Maureen held positions in many types of operations and system development at Agilent, HP, Intel, and General Motors. Maureen holds a Master of Business Administration in Finance from Santa Clara University and a Bachelor of Science in Human Resources from Cal State Hayward.

Maureen lives in Menlo Park with her husband, dog, and cat. In her spare time, she enjoys hiking, cooking, gardening, and reading a good book outside.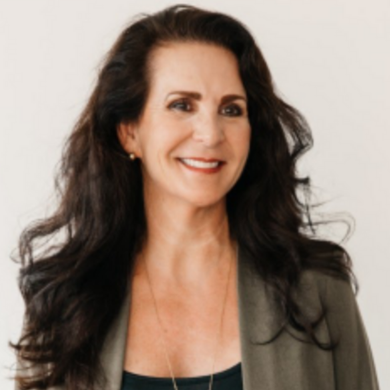 Kim Kaselionis
BSBA '85, Chief Operating Officer, O'Donnell Financial

As a dynamic, results-driven leader with a strong track record of performance in turnaround and high-paced organizations, Kim leverages her keen analysis and insights, inspired leadership, and team approach to drive organizational improvements, implementation of industry "best practices" and product innovation. She understands that entrepreneurship is vital to continue local, regional, and national economic health. Kim had a direct impact on the Bay Area community she served.

She is the President of Marin Rocks!, which is currently exploring the possibility of building a facility in San Rafael to celebrate the influence of Marin County on music and culture in the latter half of the 20th century. She has also been elected to the governing board of the Women's Initiative for Self-Improvement.

With an accounting degree and an MBA, Kim knew early on that she was destined for a career in finance. She is grateful for her family, and enjoys traveling and any day at the beach.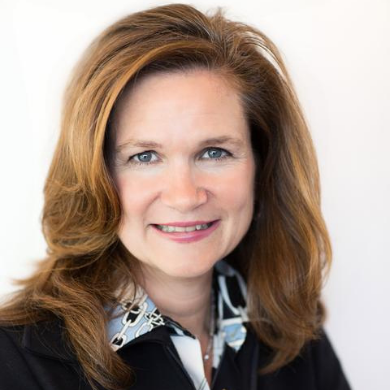 Amy Schioldager
BSBA '89, Board Member, AIG, Boardspan, ICG
Following over 25 years at BlackRock where she was a member of the global executive committee and head of beta strategies, Amy brings extensive knowledge of international investment markets and a track record of global expansion.

Whilst at Blackrock she held progressive leadership positions in the firm's investment teams across global equity markets and client segments. In her most recent role as Global Head of Beta Strategies (Index Equities), she had P&L and strategic responsibility for $3.6 billion in gross revenues and $2.5 trillion AUM across seven global offices. Furthermore, she launched the first ETF portfolios in 1996 which led to the creation of iShares, a $4 billion business, and has a track record of creating scalable enterprise solutions across both business functions and geographies.

She was the Founder of BlackRock's Women's Initiative and Vice Chair of BlackRock's Corporate Governance Committee and brings valuable expertise to the Board in these areas.

She is ICG's first US-based Non-Executive Director; a region that is a key growth area for the Group.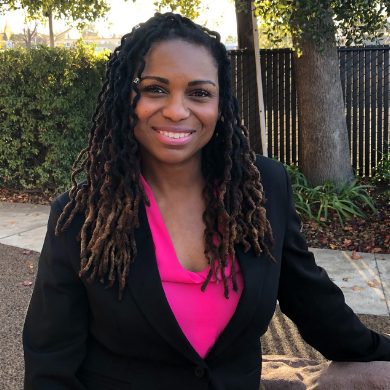 Makinya Ward
(BSBA '02), Founder & CEO, Kids Konnect Infant Centers & Preschools

Makinya Ward, Founder & CEO of Kids Konnect Preschool, is a talented and seasoned business leader with more than 25 years of childcare industry experience. She brings a wealth of expertise with strengths in business development, project management, traditional & digital marketing, and P&L management. With 14 years of experience building and growing Kids Konnect under her belt, Makinya has a strong understanding of what it takes to be successful in this industry throughout the Bay Area.

In the midst of her corporate marketing career, Makinya founded and grew Kids Konnect, which was voted Best Preschool in the Bay Area by the readers of Bay Area Parents magazine in 2010, 2018, and 2020. Since devoting her full attention to the preschool in 2014, she has grown it from a single location, supporting 42 families to five locations supporting more than 200 families across the Bay area. In addition to her business acumen, Ms. Ward has a BA in Business Administration from the University of California at Hayward, has received her Child Development Permit credential from the California Department of Education, and is a board member of Californians for Quality Early Learning (CQEL), Bananas Bunch, and to Alameda County, ECE Planning Council - advocating for meaningful investment in the childcare system and to improve the lives of everyone who lives in California.

Ms. Ward currently resides in the East Bay, is married to her loving husband Gene, and is the proud mother of two adult children (Geniya & Gene), a dog (Zelda), a bearded dragon (Lizzy), and a snake (Rex). She enjoys being outdoors, frequently hiking in and around the hills and flats of the Bay Area.