2021-2022 Program
We are pleased to announce the 2021-2022 Women in Leadership Fellows comprised of undergraduate rising seniors  and graduate students from the Hayward MBA and MS Business Analytics programs.
Manju Abraham
Manju Abraham
VP, Engineering, Hewlett Packard
Flip Back
Tammy Cameron
Tammy Cameron
BSBA '88, CFO & SVP, Intuity Medical
Flip Back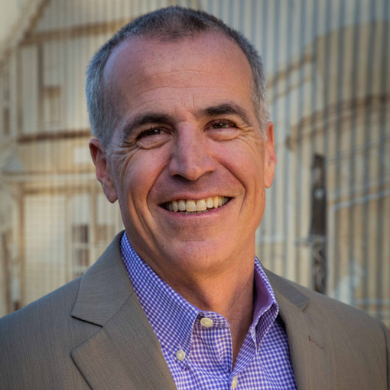 Bryan Gillette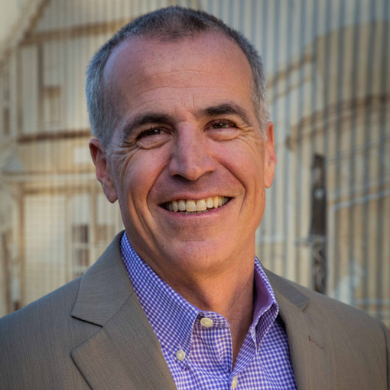 Bryan Gillette
MBA '99, Principal Consultant / Founder, Summiting Group
Flip Back
Jana Hunt
Jana Hunt
BA '84, Executive Coach & Leadership Consultant
Flip Back
Kim Kaselionis
Kim Kaselionis
BSBA '85, Managing Director, Destined
Flip Back
Jenny Linton
Jenny Linton
MBA '12, Community Leader; Former President, OSIsoft
Flip Back
Amy Schioldager
Amy Schioldager
BSBA '89, Board Member, AIG, Aperio, ICG
Flip Back
Lori Zaragoza-Wright
Lori Zaragoza-Wright
BSBA '89, Real Estate Investor; Former VP, HR, VMware
Flip Back
Meet the Fellows
Jes Chang
Jessica received her BA in Economics from UC Davis with the goal of starting her own wedding planning business. She began her career in event and sales management in the entertainment industry, with a quick pivot to inside sales at Tesla. More recently, Jessica entered the world of human resources and workplace management at Marqeta, a FinTech startup in Oakland. While at Marqeta, Jessica's (now former) Chief People Officer motivated her to pursue an MBA in HR Management. It was during her MBA education that Jessica decided to begin building her own company, focused on building products that help people.  
Melissa Davis
Melissa Davis has been working in Human Resources-related operations for over six years and is currently a Human Resources Technician with a Social Services Agency for a local County. In her current role, she is involved in Recruitment, Onboarding, and employee transactions. Looking to expand on her knowledge and career opportunities, Melissa is pursuing her degree in Business Administration with a concentration on Human Resources Management and Organizational Behavior. In the future, Melissa is hoping to make an improvement in the mental health of employees, as this is an issue often overlooked and one that she is passionate about. In her free time, Melissa enjoys spending time with her family (including her son), reading, and exploring different locations.
Chris Hagan
Chris Hagan has 15 years of automotive experience and has decided that it is time for a change. When lockdown hit during the early stages of the pandemic, he decided instead of taking a couple of classes, it was time to jump into school full time. He is working towards a degree in Business Administration, with an emphasis in Human Resources. He believes it is time to have a career path that he can look forward to being a part of and not just a "job." His goal in the next 12 months is to have a professional internship either in process or, completed. He wants to be able to be completely marketable once he is done with school and ready for a career change. 
Karman Ladhar
Karman Ladhar is a graduate student at CSUEB working as a Graduate Assistant for the Women in Leadership program. She has experience in HR and Operations and looks forward to growing in her professional career after graduating in spring of 2022! Karman is  eager to gain knowledge and experience to use it in the future as a Professor in the field of Business, specifically as an HR Professor.  Her passion is education, helping others, and using her experiences to provide guidance to those around her. She intends on furthering my education and working toward a PHD to support her goals. Outside of the professional world, Karman enjoys reading, painting, spending time with family, and adventuring around California!
Cynthia Ramos
Cynthia Ramos is a student at Cal State University, East Bay pursuing her MBA with a concentration in Human Resources Management & Organizational Behavior. She has a passion for education, evolving managerial or leadership roles, developing strong relationships, providing excellent service or care, becoming expert level at one specific skill or set of skills. Her recent job of seven years was as a Site Coordinator, overseeing two learning centers while maintaining a safe learning environment for students and staff members. Cynthia enjoys managing people to achieve better performance and helping employees and companies grow and succeed. Her long-term goal is to be a Chief HR Officer or Vice President of Human Resources. During her free time, she enjoys spending time with my family, reading, cooking, baking, working out, and graphic designing.
Marium Sarah
Marium Sarah is a graduate student pursuing Business Analytics. She has prior experience in building predictive models and developing business reports as part of the Strategy & BI Team in the Middle East's largest food delivery application.
Marium graduated in 2020 with a Bachelor's in Computer Science from Heriot Watt University.  One of her main interests is environmental sustainability and developing initiatives to support companies. 
Kelcie Thomas
Majoring in Business Administration with the completion date of spring 2022, Kelcie Thomas seeks to continue pursuing her education and receive a Master's in Finance at Boise State University. While currently in the College Business, she has strategically focused on management and finance. Emphasizing on the importance it contributes to the healthcare industry.
Helping others is a priority to her, whether it be on the front line or behind the scenes. She is currently a Financial Analyst at one of the Top 10 Medical Centers. Kelcie intends to continue her journey to possibly become a CFO in the Healthcare Industry and work to improve  the quality of care and financial stability within a company. With prior experience in management and finance, she hopes to enhance and gain new skills throughout her career and duration in the program.
Future Fellow
Nisha Sanjeevan
Nisha is a junior at Los Altos High School in the Bay Area. She is also a pre professional dancer currently training with the Ramon Moreno School Ballet. She was introduced to the Women in Leadership program through Rupal Hollenbeck (Industry Lead for WIL), and enjoys assisting with video editing while having the opportunity to learn from the distinguished Fellows 2022.