Pioneer Nurses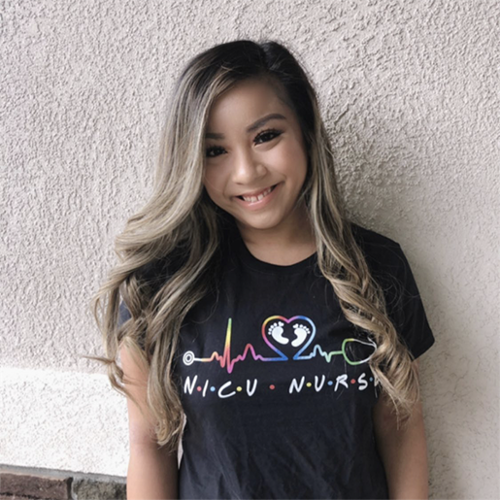 Michelle Huynh '16
NICU Nurse
Kaiser Permanente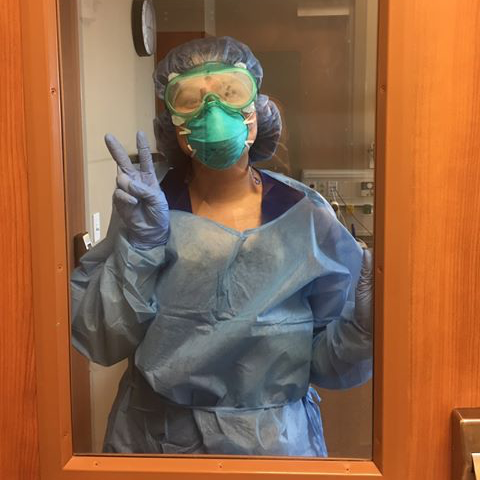 Eva Rodríguez Ríos '16
Clinical Nurse II
Highland General Hospital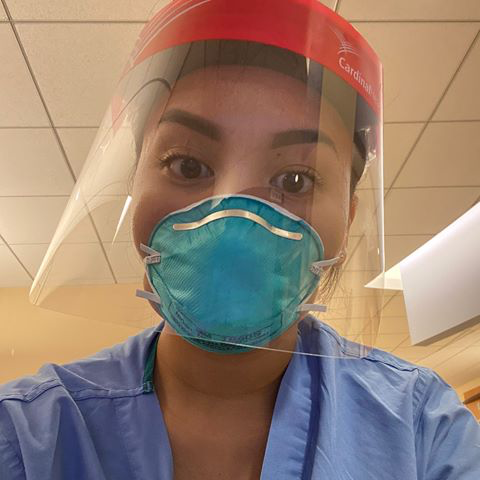 Cherrie Brosas '18
Nurse for 
Adult and Pediatric Surgical Unit
El Camino Hospital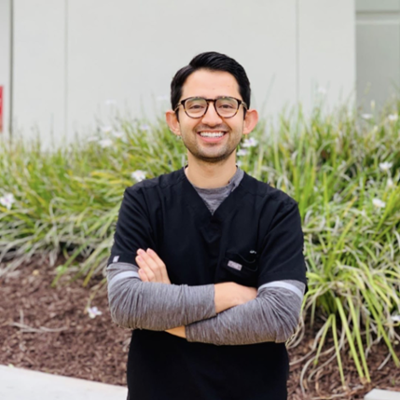 Jose Sanchez '14
Nurse
Local ED in the East Bay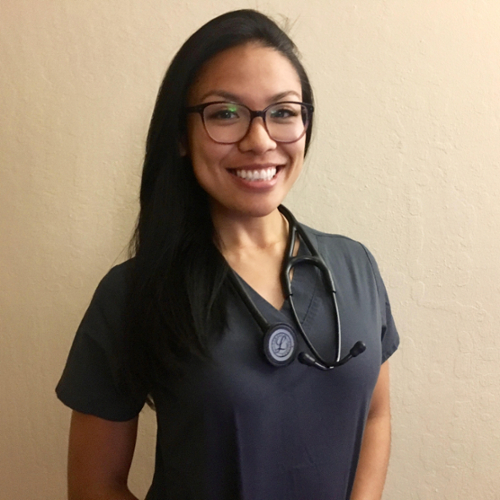 Ivana Carbajal '16
Emergency Department Nurse
San Jose Regional Medical Center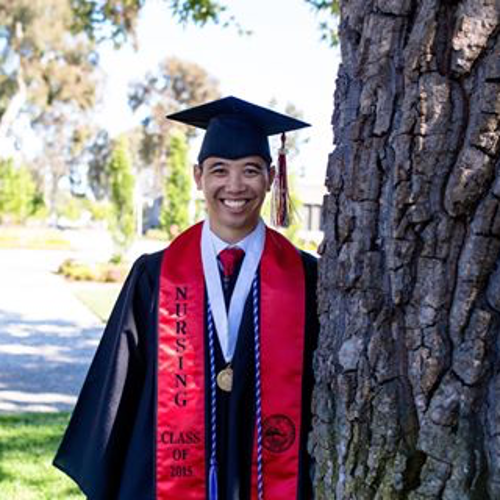 John Ly '15
Nurse
UC Davis Medical Center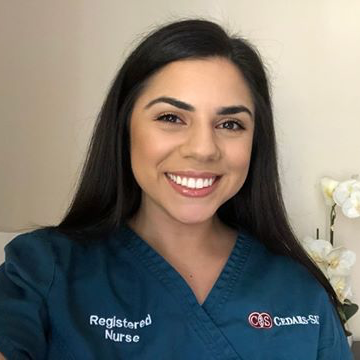 Stephanie Cabral '19
Cardiac/Telemetry/PCU

 Nurse


Cedars-Sinai
Why are you a nurse? Why do you do what you do?
"I'm a nurse because I love helping people and knowing I made a difference in someone's life" – Michelle Huynh  '16
"When I was younger I was always interested in taking care of my family members when they were ill, growing up in Mexico, it's what we did for each other, as the healthcare system is severely lacking. But I also always wanted to know what was happening to them, why, and how I could help them. Being able to help people in their most vulnerable times was so fulfilling to me. I want to be there for them and make them feel better."  –Eva Rodriguez Rios 16
"The greatest thing about the nursing profession is it's always evolving. I think nursing is much more than just being able to care for someone. That's why I wanted to be a nurse— to be a part of something bigger than myself. To be of service. To be able to give back & mentor the future generation of nurses. Nothing is more fulfilling than knowing how much of an impact you can make in someone's life in a matter of 8 hours." – Cherrie Brosas '18
"I went into nursing to help others, and work in a challenging and dynamic environment. I work in the ED because I love the fast pace and get to learn new things on the daily while still helping others in their time of need. The ED is a unit that allows me to work with people from different stages of the life span. I've gotten to hold a newborn, and hold the hand of an elderly person when they take their last breath." –Jose Sanchez '14
"As cheesy as it sounds, I became a nurse because of my mom. As a young child, she frequently took me and my sister to different nursing homes and hospitals around the Bay Area to spend time with the elderly. This experience exposed me to healthcare at a young age and made me realize how lonely and vulnerable these patients were in the last stages of their lives. I wanted to change that and ensure that those with little time remaining didn't spend their last moments deprived of company and care. As an emergency nurse, seeing death and disability are daily events, but the care I provide my patients doesn't end after their heart stops...it bubbles over to the family and helping them cope and understand with what happened and how to move on from this massive change in their lives." – John Ly '15
"I became a nurse for the simple fact that I wanted to help care for others. There is something rewarding about caring for those in their most vulnerable times, being able to navigate people through their fears and hospitalizations in order to get back to their lives. I enjoy teaching patients how to manage their health, whether it is a new diagnosis or chronic conditions. I love being a nurse because I not only provide medical treatment but provide warmth through words and listen to lifetimes of stories. I learn every day from my patients." –Stephanie Cabral '19
What has been most challenging for you during this uncertain time?
"The most challenging thing during this time is obviously the scare of COVID-19. It's hard showing up to work every day knowing you can possibly get sick by the end of your shift. But at the end of the day, it's our job to save lives no matter what." – Michelle Huynh '16
"The most challenging for me during this time is to see people this sick in the hospital without their loved ones by their side. It's for everyone's safety but I can't imagine being in their shoes." – Eva Rodriguez Rios '16
"As a nurse, I'm there through my patients' best and worst moments. And I always will be. Despite this pandemic, I still show up. Not just because it's my job, but because at the end of the day, my patients are not just another room number in the hospital. They are human beings whose lives have been turned upside down in a split second. And the hardest part is they can't have their loved ones near them during this time. My patients are stuck in a room by themselves. Doctors, nurses, respiratory therapists in and out throughout their entire hospitalization— and that's all they see. When they do see us, we're all suited up in our PPE. Our masks and face coverings make it that much more challenging to share personal human connection. And sometimes, in the most unfortunate circumstances, these people have to say their goodbyes without anyone by their side. We are all living through a challenging time, but I'm hopeful we'll get through this soon, and we'll get through it together." – Cherrie Brosas '18
"The most challenging thing that I am having to face during this time is not being able to spend in-person time with my family and loved one. Although we utilize PPE when we come in contact with confirmed/possible COVID-19 patients, there's still the chance of catching it. I always have the fear that I might be an asymptomatic carrier. I've distanced myself from my loved ones to protect them from what I may bring home from work." –Jose Sanchez '14
"Fear and frustration. Fear of never fully acquiring herd immunity as a nation because of false beliefs that the coronavirus is a made-up Chinese virus meant to cripple our economy. Frustration that many more will fall victim to this extremely contagious and debilitating illness because some people can't adhere to the simple request of staying home and practicing social distancing. The issue for me isn't with the lack of PPE, or the long hours wearing a tight-fitting mask that leaves an imprint once doffed, or the unsettling feeling of walking into a room to do CPR not knowing if you'll catch this virus despite being properly protected. Most of these are risk factors that nurses face on a regular basis during the course of our duty. However, what's not normal is for some of the general public to ignore statistics surrounding mortality, expert testimony from epidemiologists, and scientifically proven facts. Help us help you, so we can return to some sense of normalcy. Please remember to cough/sneeze into your elbow, wash your hands thoroughly and often, and stay safe :) we'll get through this one way or another." – John Ly '15
"The most challenging part about this time is being away from family and friends. I had to move for work, and now with shelter in place orders, I have not been able to see my family in person. But I have great hope and will just plan for whenever this may be over. I am thankful for my health and will continue to fight until this is over." –Stephanie Cabral '19
Do you know a Pioneer nurse that deserves appreciation?