Alumni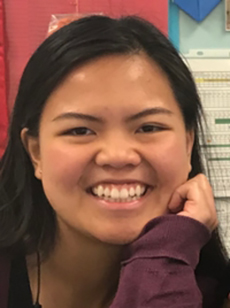 Karyl Calamiong
I started my freshman year here at Cal State, East Bay. Coming from another state, I did not know anyone during my orientation. I was nervous being in an unfamiliar place and on my own. Luckily, the people were friendly. I was interested in the nursing program so I joined Health Connect (a club they had for people interested in the medical field) and I also joined SSOS (Student Service Operation for Success). I didn't know what to expect joining these two organizations but I'm glad that I did. Through Health Connect, I was able to meet people who had similar interests.  I was able to learn which classes to take in order to get into the nursing program and the grades I needed to be competitive. By joining SSOS, I was given a mentor. My mentor was amazing. I'm the oldest in my family so I had to learn everything on my own, but my mentor taught me everything. At the time, she was a Level 1 nursing student, so she would tell me what the program was like and give me tips on how to study for the pre-req classes. 
The fall quarter of my sophomore year I applied to the nursing program. Throughout that year, I met more amazing people. My SSOS mentor got me a job at the College of Science Student Service Center. To this day I am still thankful for being able to work in the center and meeting one of the best advisors the school has ever hired. This advisor went out of her way to help students even though she didn't have appointments with them - and was even kind enough to help out her own student assistants. Being a health science advisor and helping many students stay on track to their dream careers, she was also able to guide me to the right path. By the school year, we got an email whether or not we were accepted. I was at the bottom of the waitlist. At that point, I didn't think I would be able to get in. Luckily I had supportive friends who reassured me and helped me stay positive. One month before the start of the fall quarter, I had gotten an email from the program saying that I had been accepted to the Concord Campus nursing program. It was one of the best days that I've ever had. 
I remembered everyone who I knew from the program saying how hard it was but it didn't hit me until I started, including the commute to Concord on a daily basis. I had to wake up early, go to class, go to work, then come home late. I started becoming frustrated which didn't help me do well on my tests. After fall quarter, I ended up not passing a class. In the program, students are only allowed two fails and then no longer able to stay in the program. Winter quarter was not any easier and I ended up not passing another class. At that point, I was out of the program. I went from having one of the best days to having the worst day of my life. The one thing that I knew to do was to go to advising. I went to the center to talk to my advisor and she was able to help me pick the right major to switch to. I chose psychology. I had always been fascinated with the human mind and behaviors. Although I loved what I learned in my psychology classes, I still missed nursing school. I liked learning about the mind but I missed the hands on patient care. 
It took me a whole year to accept the I was no longer part of the nursing program. I realized that things happen for a reason and that it wasn't my time to be in the nursing program. I have learned a lot. I learned that there are different ways to get to where you want to be. I still am interested in pursuing a career in the medical field. Despite what I went through, I wouldn't have met the amazing people who I know today and not have been able to network or gain hands on experience. I currently work in a group home for adolescents who were placed on a 51-50 and referred for providing support and stability. I also work at a psychiatric hospital for both adolescents and adults. Because I prefer hands on patient care, I plan to apply to grad school to become a Physician's Assistant. I am proud of my achievements, earned my BS degree in Psychology in Winter 2018 and looking forward to a new chapter in my life.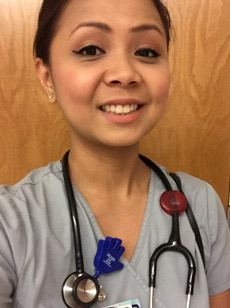 Princess Ventanilla
I turned 17 years old the day that I started as a freshman at California State University, East Bay (CSUEB). For most students, the first day of college is filled with excitement and at the same time anxiety and stress. I was anxious and nervous as well, however, I was also confident. This confidence stems from my involvement with the Educational Opportunity Program (EOP) and Summer Bridge. While the summer before college usually means taking trips, vacations, and having celebrations, I was in the Summer Bridge Program, along with 49 other students. The Summer Bridge Program is for first-time freshmen who are the first generation college students of their families. We studied classes that were geared towards us achieving and placing in college level Math and English. There, we were assigned counselors whose roles were to help guide us not only in our first year but all throughout our college careers. My counselor, Denise Wong, was a great resource to me during my college career. She helped me so much whether it be about financial aid, signing up for classes, applying for jobs such as work study, how to get more involved on campus, and so much more. I am grateful that to this day, we still remain in touch and are very good friends.
The first year of college was a lot of fun, we were assigned to "Clusters" which are a group of classes that you take your first year and are designed to fulfill your General Education Requirements. I was lucky enough to take my cluster classes with a lot of my friends from Summer Bridge. Nursing was something that I knew I had a great interest in. However, it was not going to be easy getting into the nursing program. CSUEB Nursing receives at least 900 applications every year and of those applicants, only 120 are selected based on their grades. I knew I had to work hard to be able to call myself a CSUEB Nursing student. Denise helped me by telling exactly what I needed to do. She told me I had to aim for mostly A's and B's in the prerequisites for the Nursing Program. She helped me focus and simplify on how to get into the Nursing Program.
I applied to several nursing schools throughout the Bay Area. I was so happy to have gotten into CSUEB's Nursing Program in 2008, it was my first choice. Nursing School was challenging because the exams are very detail-oriented. I realized that I study best with groups, I was able to learn from others and have others learn from me as well. The nursing program took 2.5 years and in March 2011, I graduated with my Bachelor of Science Degree in Nursing. In May 2011, I became a Registered Nurse when I took and passed my NCLEX-RN. During the time, there was an overproduction of New Graduate RNs and not enough RN jobs in California. After applying to jobs every day for 9 months straight and not receiving an actual job offer, I decided to move to Texas. There, I trained in a hospital that was both an academic facility and a trauma center. I worked in the Emergency Department as a New Graduate RN in their New Graduate RN Program. I learned so much during my first year as an RN in the Emergency Department. I became confident in taking care of patients with a wide variety of conditions such as traumas, cardiac issues, respiratory issues, and more. Although I enjoyed working in Texas very much and have made life-long friends there, I knew that I had to go home and be with my family in California which is why after 2 years, I came back home.
I accepted a position in a Sacramento hospital. I was so glad to be back in California and be working as an RN in one of the top hospitals in the entire state. I worked in a very busy hospital which was Level I Trauma Center for both adults and pediatrics. After working in this hospital for over a year, I decided to move closer to home in the Bay Area where my family is at. Now, I am currently working as an RN in the emergency department in a hospital in Fremont. At this point, I really enjoy working close to home and working in the Emergency Department. It is sometimes hard to believe that I have only been a nurse for five years. I sometimes work with nursing students and new graduate nurses in the Emergency Department. It is something I find enjoyable because I remember what it was like to be a student. In the future, I plan to go back to school and pursue my Master's in Nursing in hopes of working with nursing students so that I can help make a difference and shape the future of nursing just like how my counselors, teachers, and professors have helped me.