School of Engineering

WELCOME TO 
ENGINEERING
Welcome Message From the Chair
Welcome to the School of Engineering at Cal State East Bay!
Engineering is comprised of engaged faculty who strive for excellence in both teaching and research. Our programs are designed to create success for a diverse student population with a variety of career and educational goals. Whether it be joining the workforce or continuing education at the graduate level; I have extensive experience in academic teaching, research as well as industry with a practical background.
I create and maintain an inclusive learning environment with an emphasis on student learning trends in teaching and research. Every student brings unique talents to the classroom. We assist them with discovering and achieving their goals. I look forward to educating, guiding and mentoring students who attend my classes. My goal is to set students forth on a path to lifelong success.
Dr. Farnaz Ganjeizadeh Ph.D.
Professor & Chair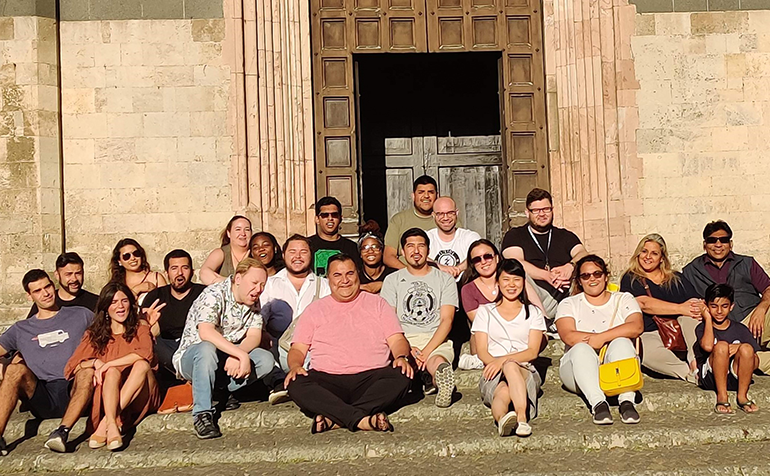 ITALY 2019 SUMMER PROGRAM ENGR 400A
Cal State East Bay engineering students recently presented their research on using virtual and augmented reality to teach local historical architecture to the mayor of Orvieto, a small city in Umbria, Italy. While in Italy, the students were also able to visit Rome, Florence, Venice, Pompeii and the Amalfi Coast. The trip was part of the study abroad course ENGR 400A Historical Architectural Virtual Prototyping I taught by Prof. Fadi Castronovo. The course is 4 units and it is open to all majors and it satisfies GE areas A1, A2, A3 and B4. Read More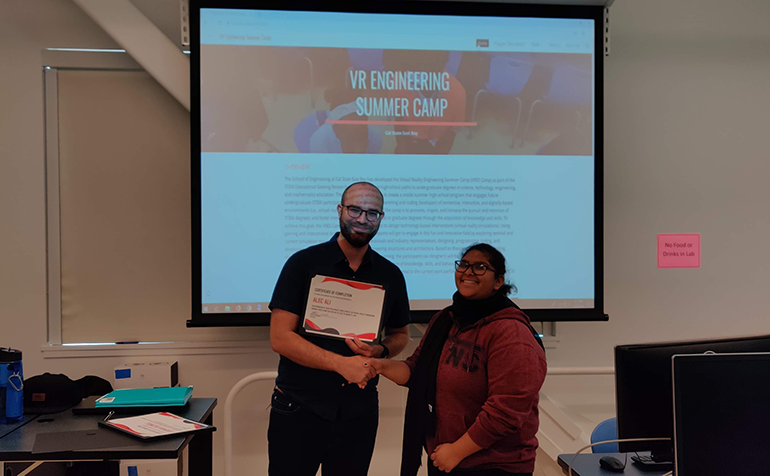 VIRTUAL REALITY ENGINEERING SUMMER CAMP
Cal State East Bay's School of Engineering hopes to get high school students on the path to study science, technology and math in college through its Virtual Reality Engineering Summer Camp. The two week-long camp on the Hayward campus starting July 29, gives students an opportunity to work as designers, programmers and coding developers of virtual reality simulations. The goal of the camp is to promote, inspire, and increase the pursuit and retention of STEM degrees; and foster interest in pursuing professional or graduate degrees through the acquisition of knowledge and skills. The camp is organized by Prof. Fadi Castronovo in collaboration with the Institute for STEM Education at Cal State East Bay and sponsored by the Broadcom Foundation. Read More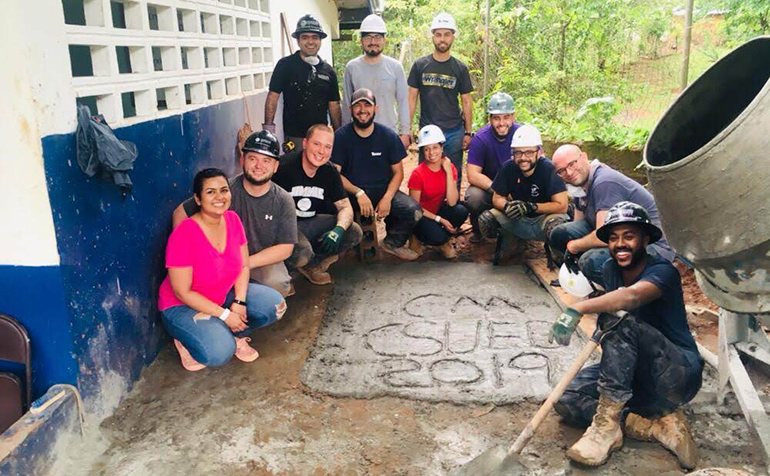 PANAMA TRIP
In May students from the Construction Management program went to Panama to support the community of San Lorenzo in rebuilding and renovating the elementary school's kitchen. The school's old kitchen was unsafe and unsanitary. The May construction project included replacing the wood stove with an industrial size propane stove. The dirt floor was tiled, and wood cabinets were added to create proper, clean spaces for cookware. A new plumbing system with water filter and a sink were installed. The electrical system was rewired properly. Bug screens were mounted around the whole kitchen. The project was led by the Cal State East Bay School of Nursing who has been hosting a medical brigade in the past years. The construction students were led by Dr. Fadi Castronovo and Dr. Reza Akhavian.
Contact Us
School of Engineering
California State University, East Bay
25800 Carlos Bee Blvd
Hayward, CA 94542
Phone: (510) 885-2654
Fax: (510) 885-2678