How To Add a Class with a Permission Code
1. Log into myCSUEB
2. Navigate to your Student Center
3. Find your Academics section and select Enroll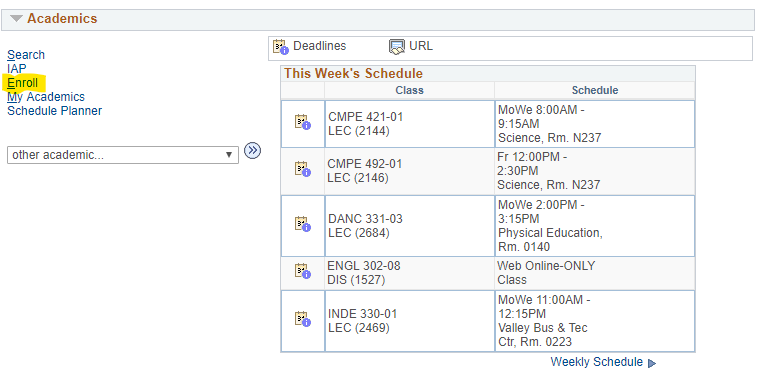 4. Click the Search button to search for a class to enroll in
5. Select the Subject you would like to add. Next select the Search button at the bottom of the page. Note: Not all classes at CSUEB need permission codes, but many classes offered by the school of engineering. For this example we will go with a Computer Engineering course. 

6. Find the class you would like to enroll in and click Select 

7. If you have your permission number enter in your permission number where it says Permission Nbr then click Next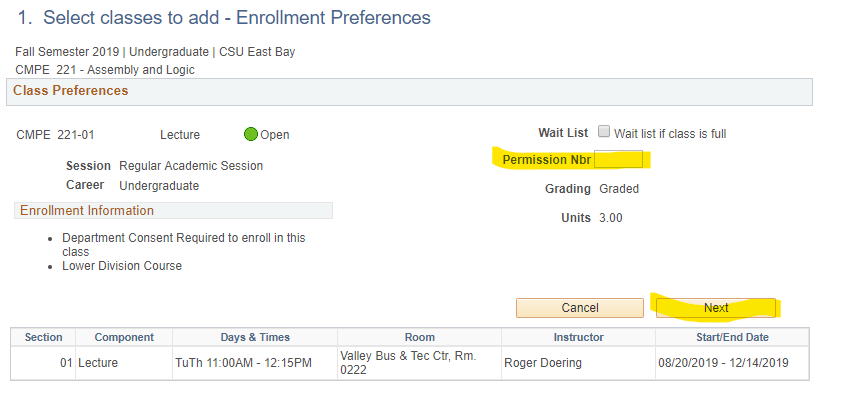 8. You now have you class with the permission code added to your "Fall Semester 2019 Shopping Cart" click Proceed to Step 2 of 3

9. Finish by clicking Finish Enrolling!

10. If you didn't put in a permission number this is the error you will receive. If you are having trouble come to the School of Engineering.