ALP Hosts Japanese University for Virtual Study Abroad
January 20, 2022
This fall semester, Cal State East Bay's American Language Program hosted 99 freshman and sophomore students from Japan's Chuo University. They shared classes with current Intensive English Program students for a total of three weeks, ending on September 10th.
CSUEB's new partnership with Chuo University has provided more opportunities for exchanging new ideas, said CSUEB's Executive Director of International Programs Thomas Tyner.
"What makes this new partnership exceptional is that it has forced our team to think creatively to start collaboration during the middle of the pandemic," Tyner said.
This was ALP's second time hosting Chuo University, the first time being in early 2021. Class topics included reading and communication skills, and social hours where students had a chance to interact with each other. Chuo students also took part in the Speaking Partners Program, where they were paired with CSUEB student volunteers who are taking Japanese language classes. One class also welcomed guest speakers from major corporations such as Google, LinkedIn, Netflix, Zoom to discuss the business culture of Silicon Valley.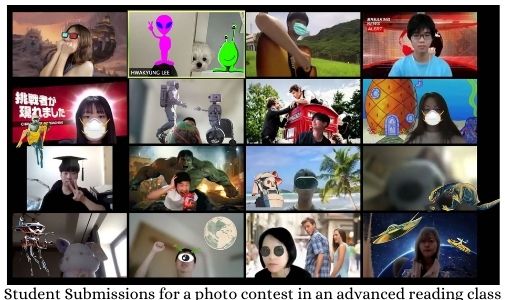 On the last day of the program, every student who participated in the program reflected on what they learned and shared their overall experience. One of the students, Ryunosuke Akima, said he was glad to be a part of the program and he learned a lot.
"I really enjoyed this program and the classes," Ryunosuke said. "Speaking with CSUEB students was great. I was even able to connect with them outside of class and some of them have asked me to come visit soon."
Tyner said his team worked closely with Chuo University to plan educational and also fun activities for all students involved.
"Chuo University is one of the oldest and most prestigious universities in Japan, and we are very excited to begin this partnership," Tyner said. "We are already in discussions with Chuo on how to expand our collaborations for the upcoming year."
Visit the American Language Program's website for more information.