Department Facilities
The Kinesiuology department at California State University East Bay (CSUEB) has an array of facilities to support its teaching, scholarship, and service missions.  There are two dedicated laboratory spaces for biomechanics and exercise physiology.  The larger, (5,107 sq. ft.), PE-152 lab with 27'1" high ceilings and hardwood floors houses an 8-camera Vicon system with Nexus software, an AMTI BMS600600 in-ground force plate, a Noraxon wireless EMG system, an instrumented Treadmetrix treadmill, and exercise equipment such as free weights, squat machines, and cycle ergometers. The other, (1,600 sq. ft.), PE-139 lab houses upper and lower-body Wingate testing equipment, body composition testing, and a peripheral quantitative computed tomography for bone composition analysis.
The PE-152 lab also includes 34 computers, 20 laptops, and 10 tablets for undergraduate and graduate use. These devices provide Microsoft office, Adobe Acrobat Suite, Prism statistical software, and Rstudio programming software. All computers provide access to the CSUEB Library interlibrary loan services for research. Further, another computer lab is available within the university with 36 personal computers networked to servers with professional statistical software and data sets. Both hardware and software are state-of-the-art. Applied and theoretical statistics classes use the lab for demonstrations of statistical computing and for class projects in which students learn practical data analytic skills that aid them in the transition from school to work. 
The Physical Education building has a main gym that is used for activity classes (e.g., basketball, badminton, and volleyball).  In addition, there is a state-of-the-art fitness facility used for classes and also the department's Get Fit, Stay Fit Program that provides personal training and fitness classes for faculty and staff and professional development opportunities for KIN majors.  The teaching spaces include two classrooms that are primarily used for kinesiology classes and a number of outdoor teaching spaces that include soccer, softball, and baseball fields, tennis courts, golf nets, a track and a pool.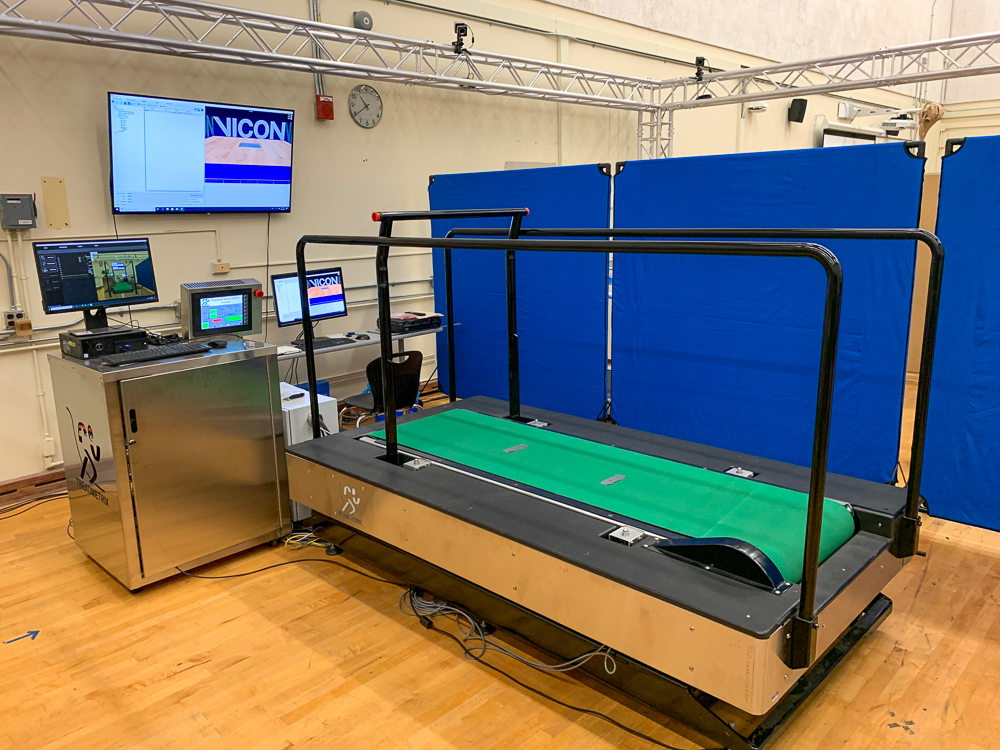 Treadmetrix Treadmill and Vicon Motion Capturing Systems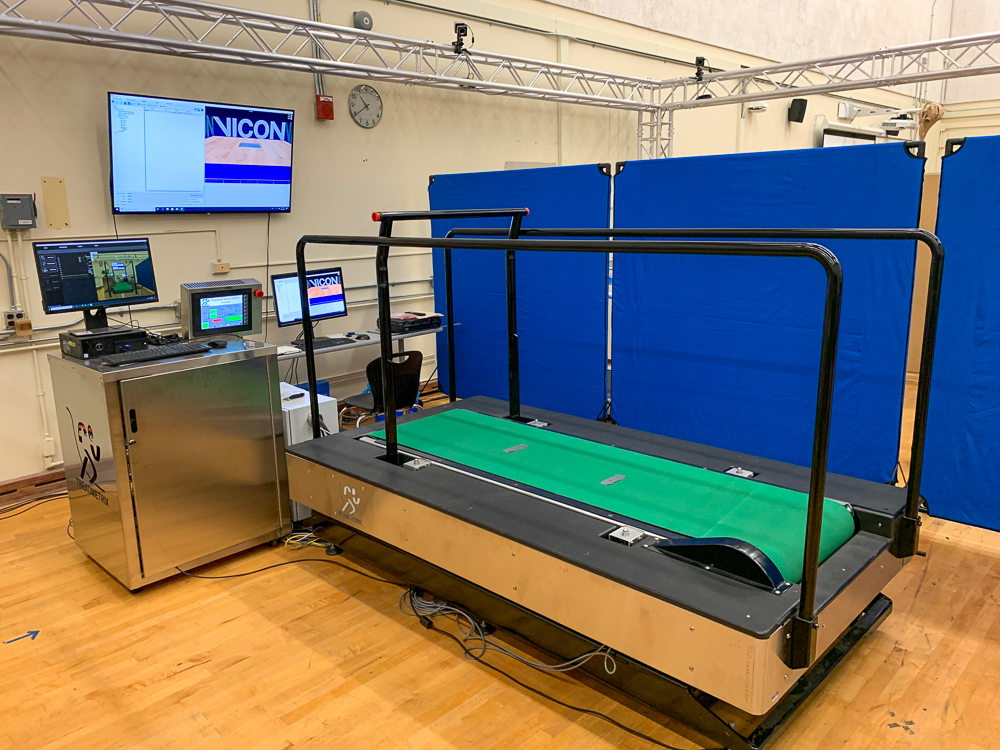 Treadmetrix Treadmill and Vicon Motion Capturing Systems
The Treadmetrix force-plate treadmill is used for the study of human locomotion during both walking and running. The Vicon system is used to analyze movement for biomechanics and research.
Flip Back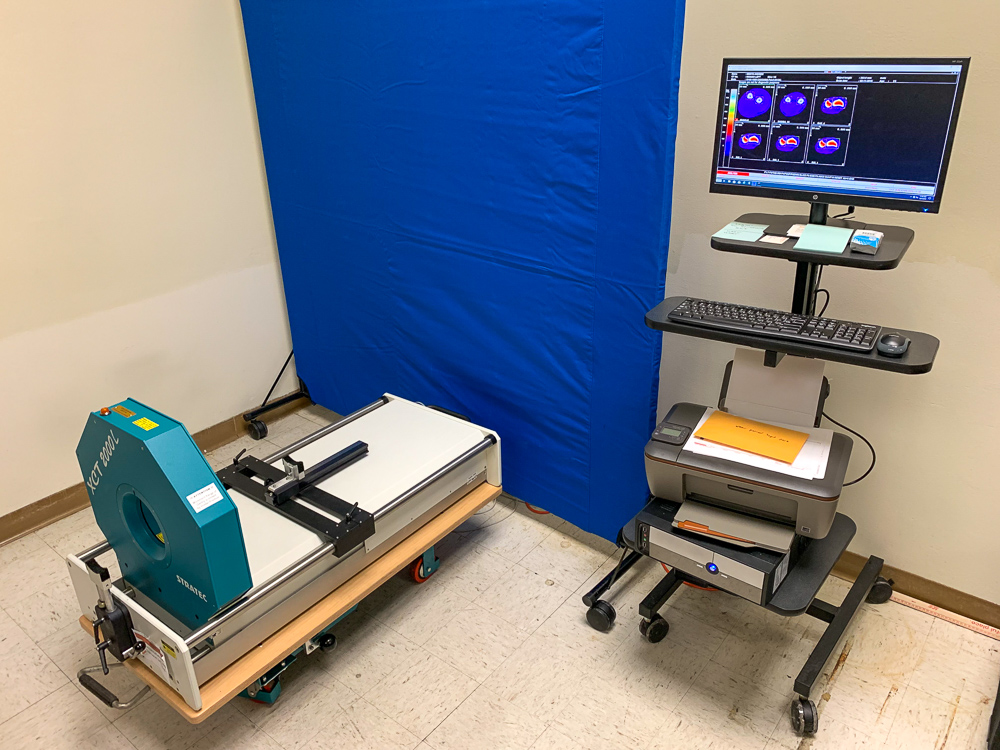 Peripheral Quantitative Computed Tomography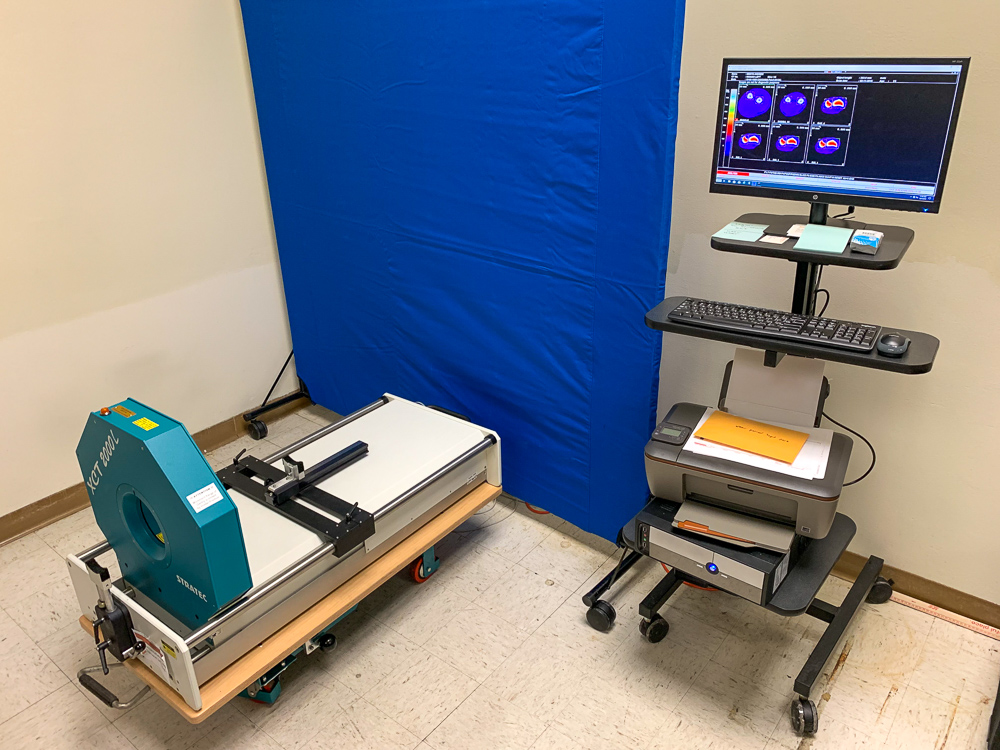 Peripheral Quantitative Computed Tomography
The pQCT is used for bone strength analysis.
Flip Back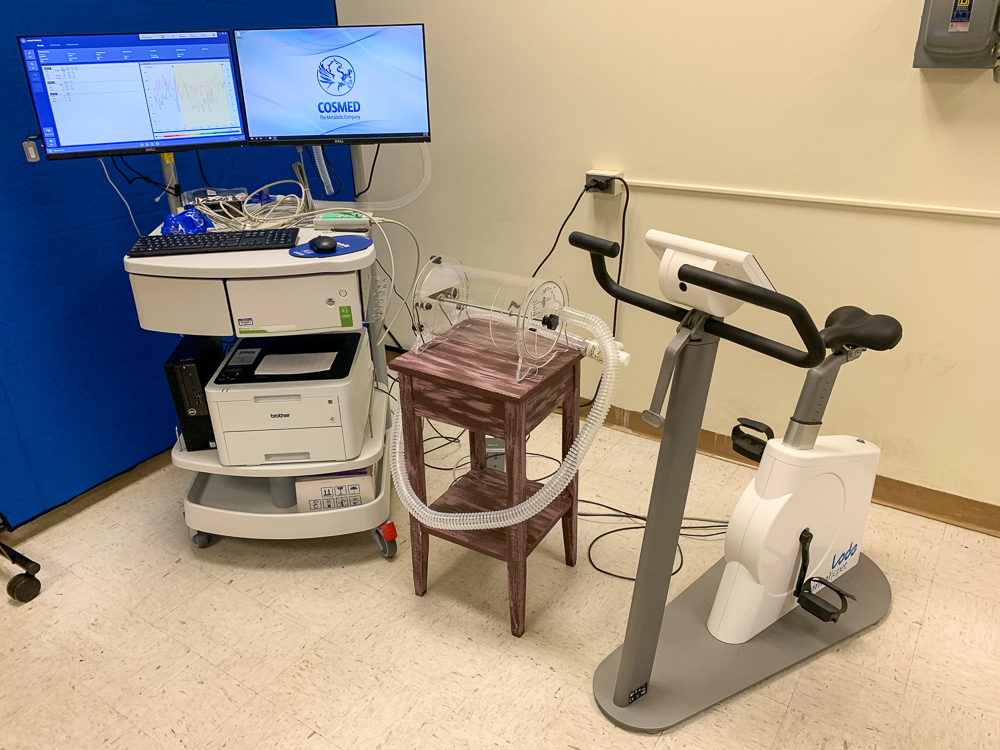 Cosmed Metabolic Cart and Lode Cycle Ergometer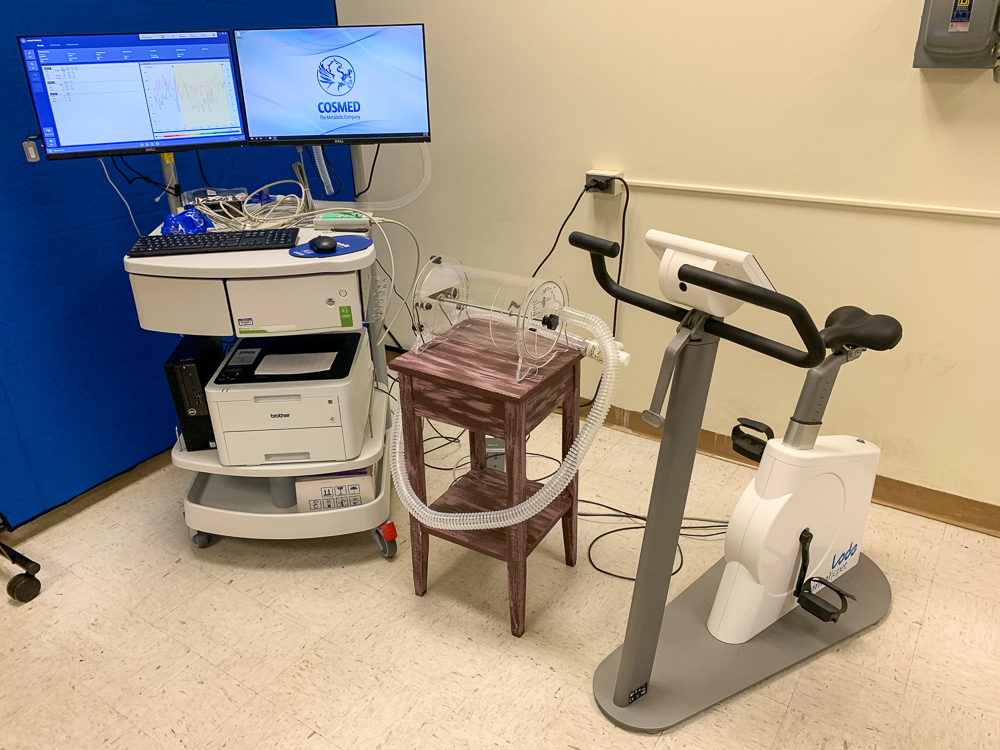 Cosmed Metabolic Cart and Lode Cycle Ergometer
The Cosmed Quark CPET is a research grade metabolic cart for cardio pulmonary exercise testing. The Lode cycle ergometers communicate with the metabolic carts and can be controlled for testing.
Flip Back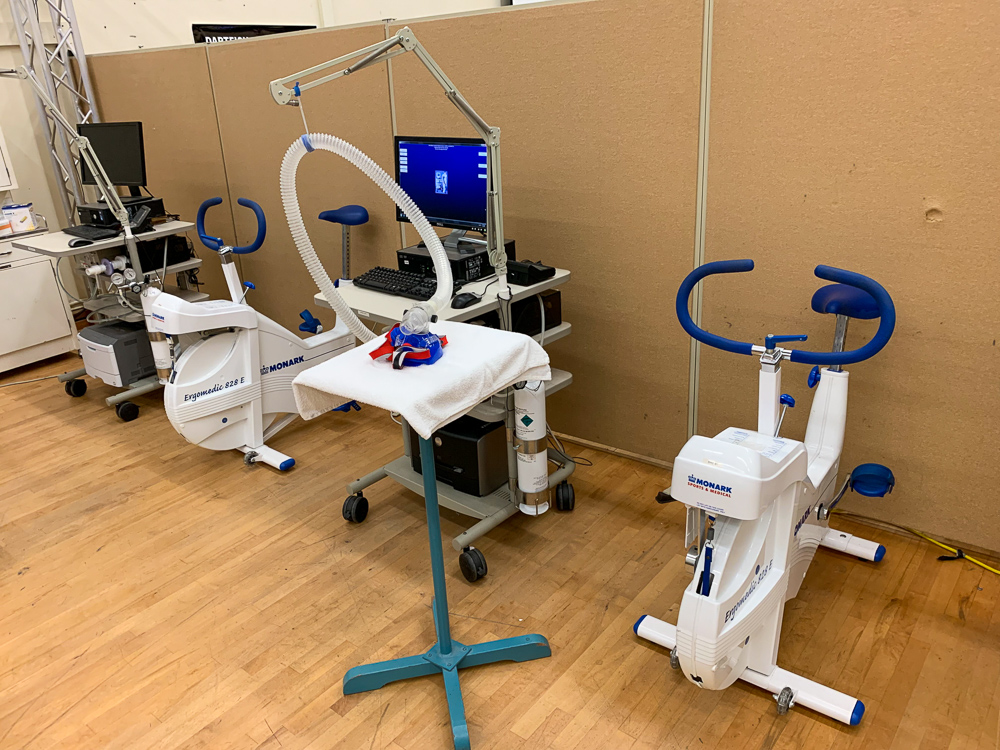 Parvo Metabolic Carts and Monark Testing Bikes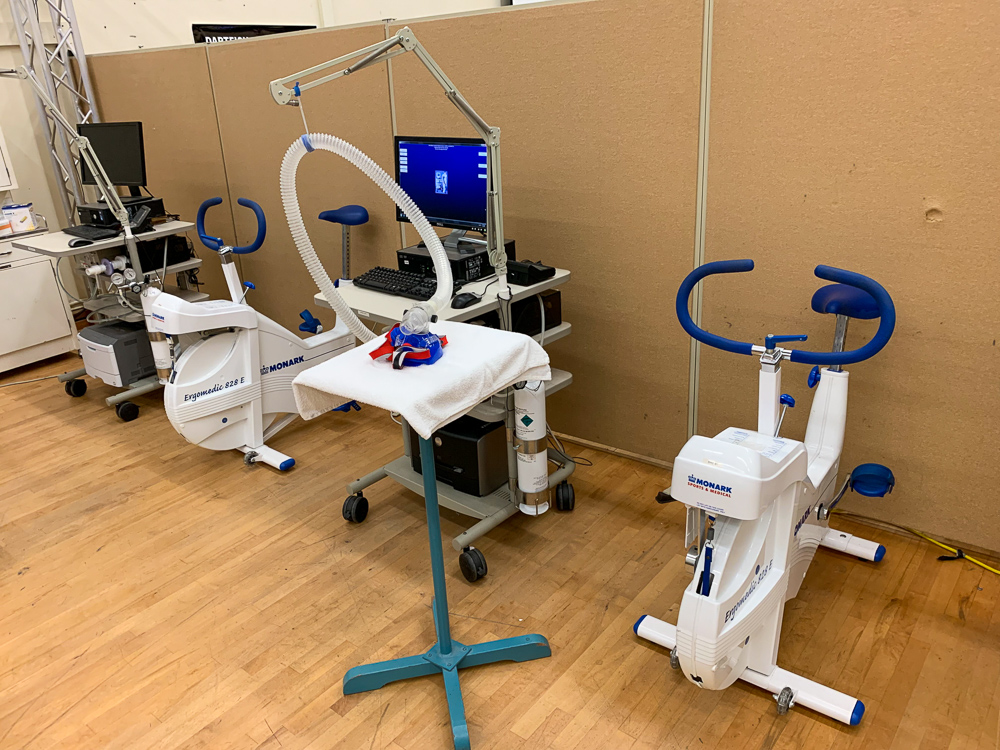 Parvo Metabolic Carts and Monark Testing Bikes
The Parvo Medics cart is used to obtain resting and exercise metabolic measurements. The Monark testing bikes are research grade instruments that are manually adjusted for testing. Our lab is also equipped with Monark cycle anaerobic wingate ergometers.
Flip Back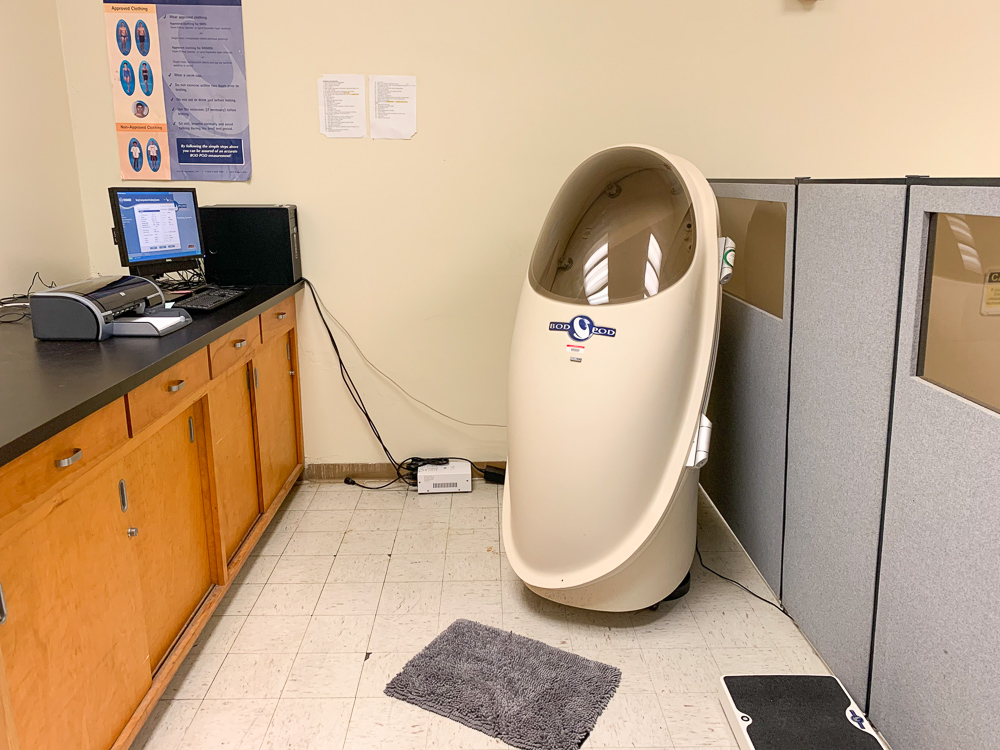 Cosmed Bod Pod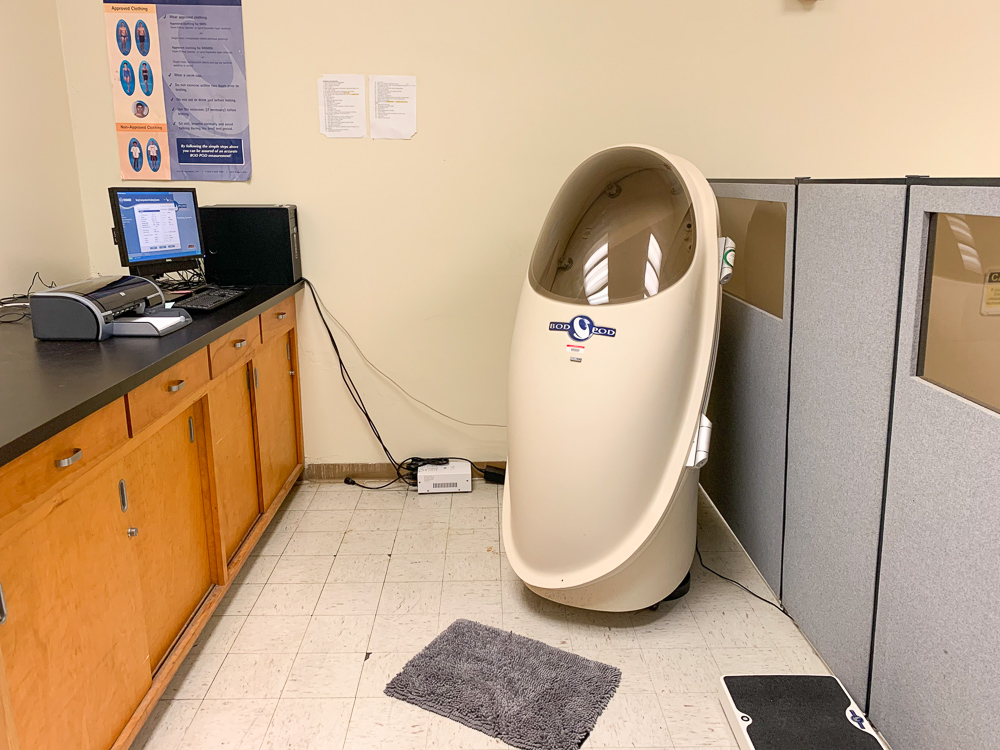 Cosmed Bod Pod
The Bod Pod is an air displacement plethysmograph which uses whole-body densitometry to determine body composition (body fat and fat-free mass) in adults and children.
Flip Back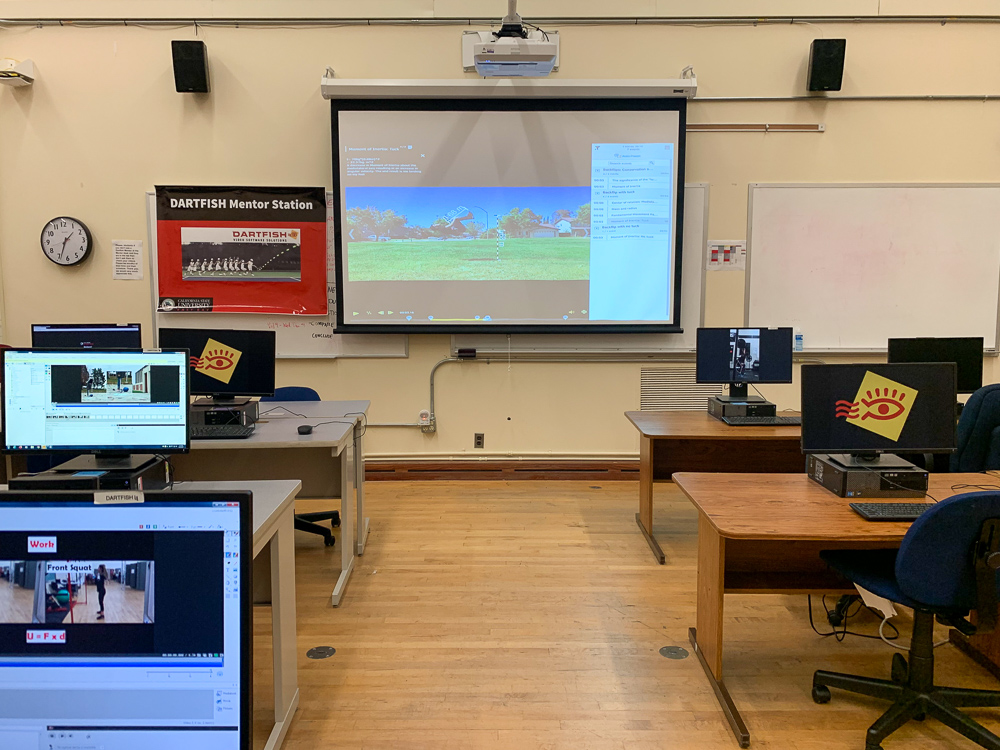 Dartfish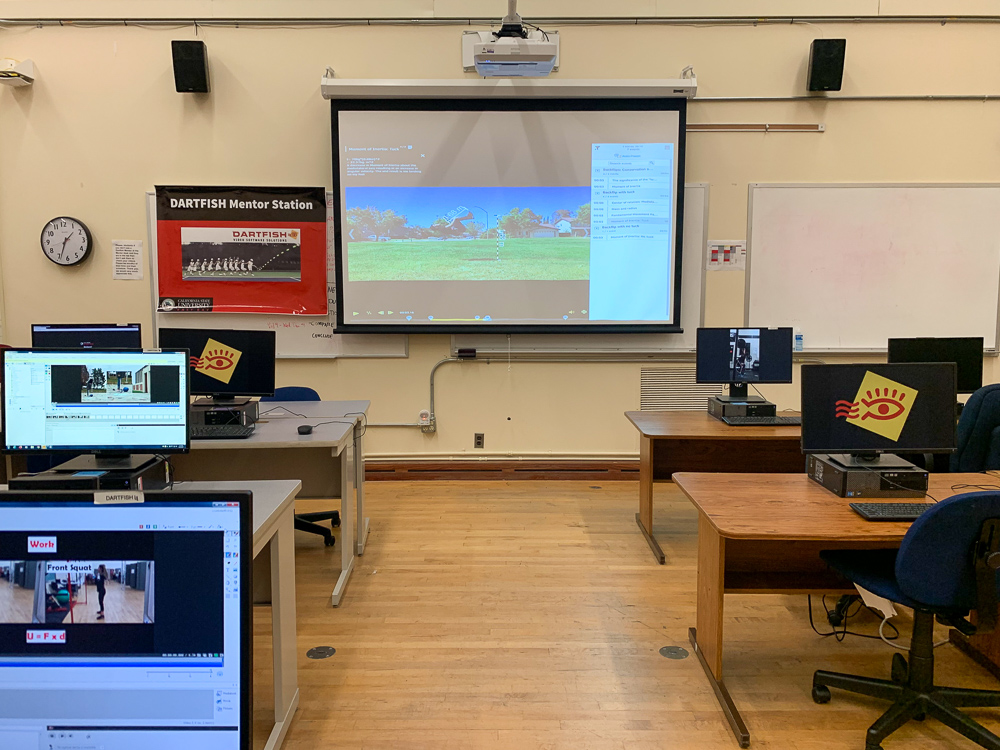 Dartfish
Dartfish is a video analysis software that is used to study movement in biomechanics.
Flip Back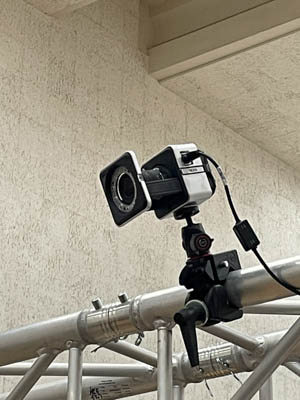 Vicon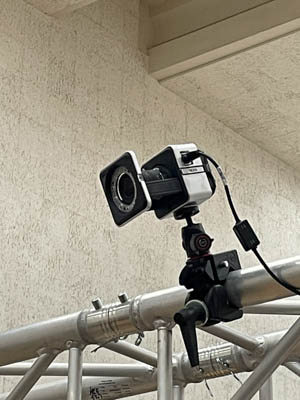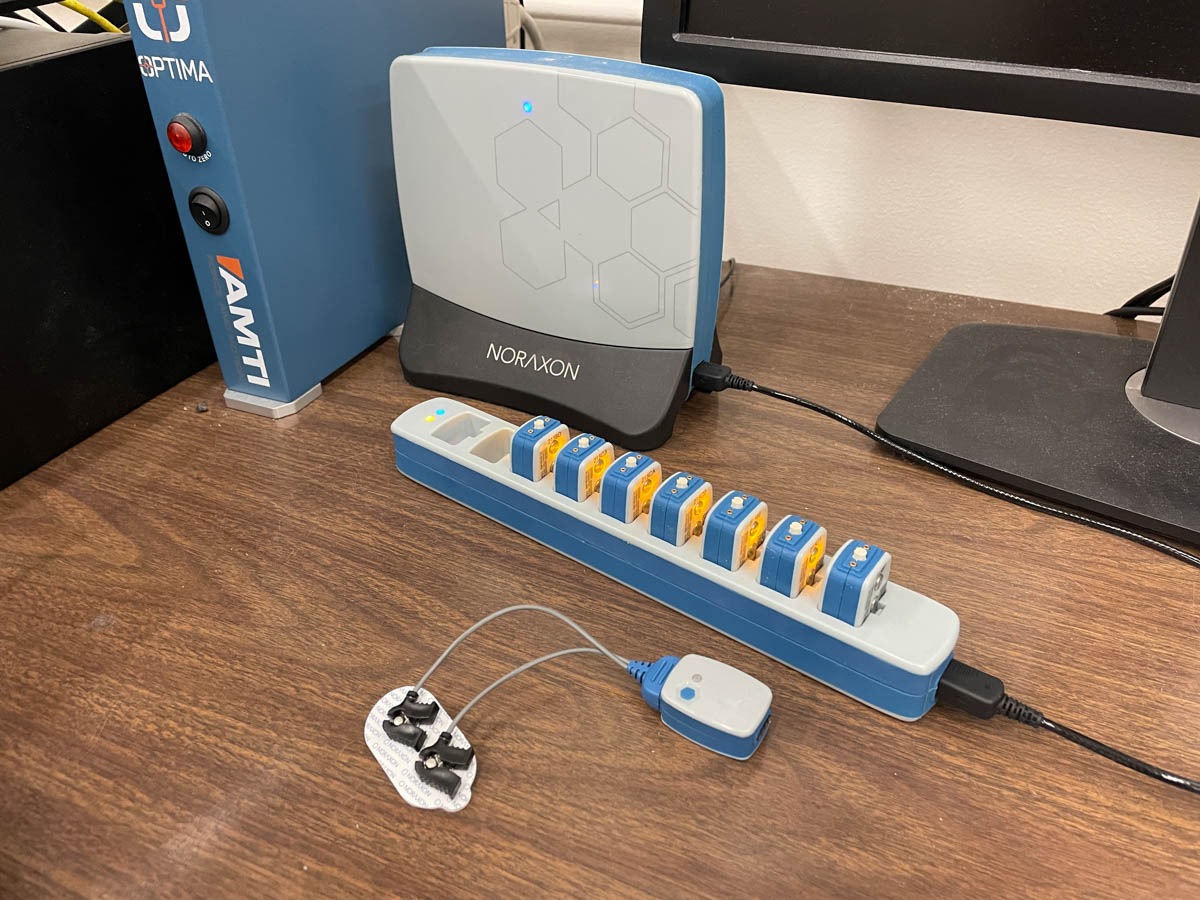 Noraxon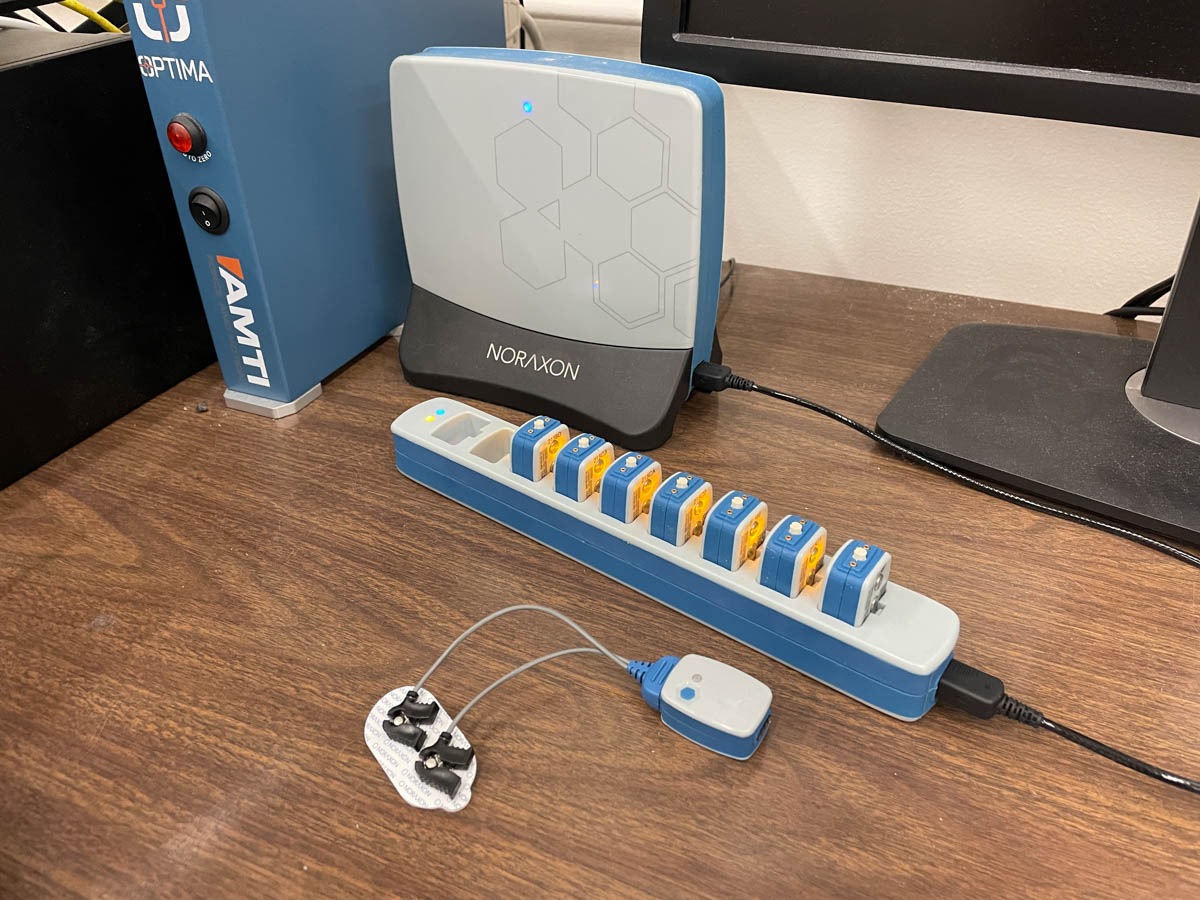 Noraxon
Noraxon
Flip Back
In addition to being a large department, the activities we engage in are varied and extensive as are our facilities and equipment.