Social Work Department News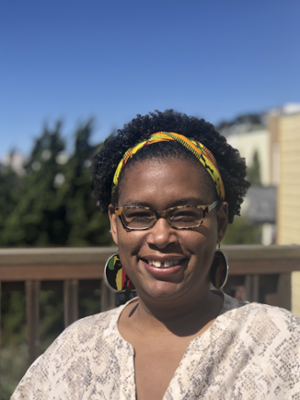 Congratulations to Geoffrea Morris CSUEB MSW Alum (2009)
Congratulations to CSUEB MSW Alum (2009) Geoffrea Morris on being selected for one of this year's 40 Under 40 awards. Geoffrea is the Chief Equity Officer for the City and County of San Francisco's COVID Command Center. Read more about Geoffrea's work and the other award recipients on the
40 Under 40
page.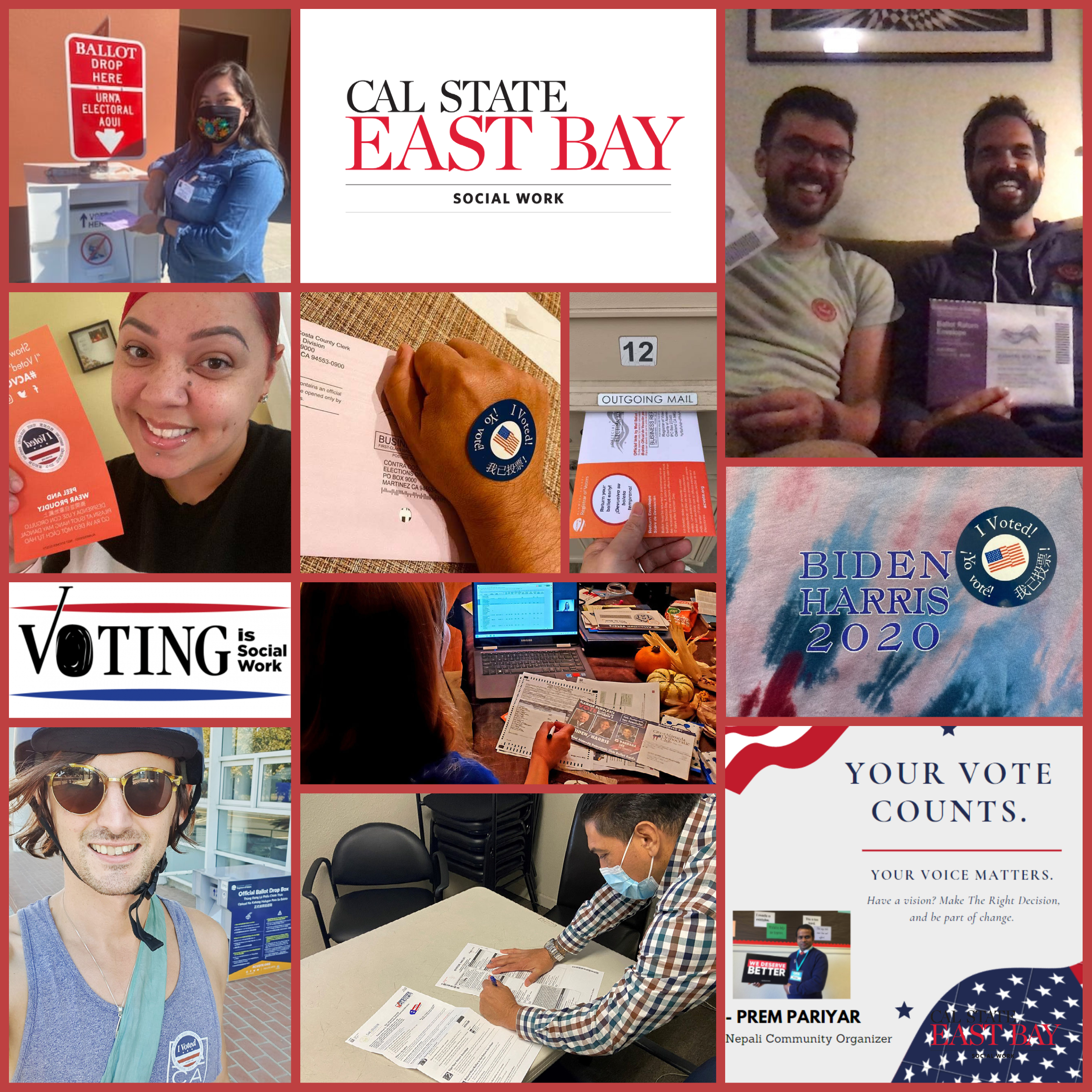 #VotingIsSocialWork
The CSUEB MSW Program is participating in the national
#VotingIsSocialWork campaign
. As part of the campaign, we are promoting voting among our students and encouraging students to support others in voting. We are also collecting and sharing #VotingSelfies. Thank you to 2nd Year MSW Student John Medina, pictured above, for sharing his. Students, alums, faculty, staff, and community partners - please send us pics of you voting or helping to get out the vote! To see more,
visit our Facebook page
.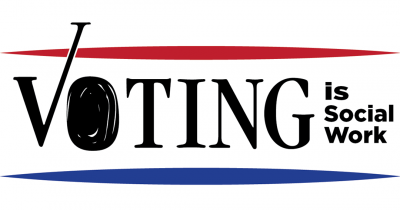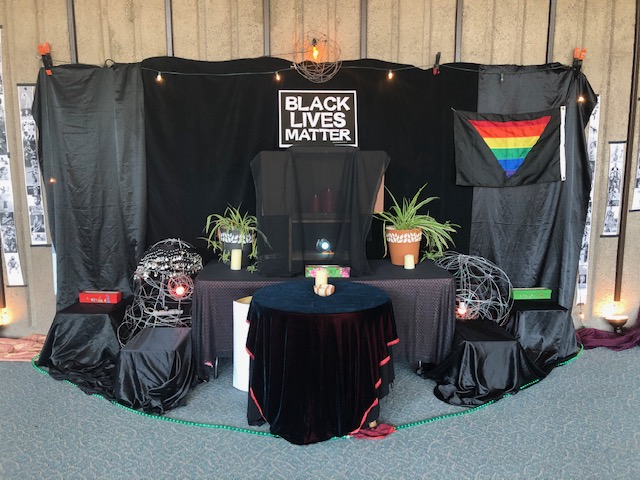 Healing the Trauma of Racism Altar Project
The Department of Social Work is very pleased to be able to collaborate with the Department of Theatre and Dance in creating this Healing the Trauma of Racism Altar. The Altar project is being co-led by Professor & Chair of Theatre and Dance Eric Kupers and Professor Emerita Dr. Dianne Rush Woods in Social Work. All first year MSW students are contributing to the altar as part of their Race, Gender, and Inequality course (taught by Dr. Woods, Dr. Horn, and Dr. Payne), as are many Theatre and Dance students and other members of the CSUEB and broader community. Read more about this project
here 
and check out the updates on the
Theatre and Dance
and
Social Work
Facebook pages.

World Mental Health Day Conference
The Middle Eastern, North African, Asian Pacific Islander Social Work Graduate Association (MENA API SWGA) organized a one-day Virtual Conference on World Mental Health Day on October 10, 2020. The conference's theme was
Issues of Racism, Casteism, and Mental Health during COVID-19
.
The event featured speakers from around the globe, including:
Prof. Dr. Steve Folmar of Wake Forest University
Prof. Dr. Usha Kiran Subba of

Tribhuvan University in Kathmandu, Nepal

Jeevan Pariyar, 

Constituent Assembly Member and Policymaker, Nepal
Pysay Phinith, LCSW, 

Program Director, Korean Community Center of the East Bay

Dr. Diba Ataie Hatamipour, LMFT
D.B. Sagar, Founder and President,

International Commission for Dalit Rights

Dr. Bishnu Maya Pariyar,

founding President of the Association of Dalit Women's Advancement of Nepal 

Our own Cal State East Bay Social Work faculty, Prof. Dr. Dianne Rush Woods and Prof. Dr. Sarah Taylor
Dr. Holly Vugia, Prof. Ruvani Fonseka, Dia Jwainat, and Gehad Massoud moderated the conference. Vanisha Kumar, chair of MENA API, welcomed the participants, and Rosy Karna gave closing remarks. MENA API Treasurer, Prem Pariyar, coordinated the conference.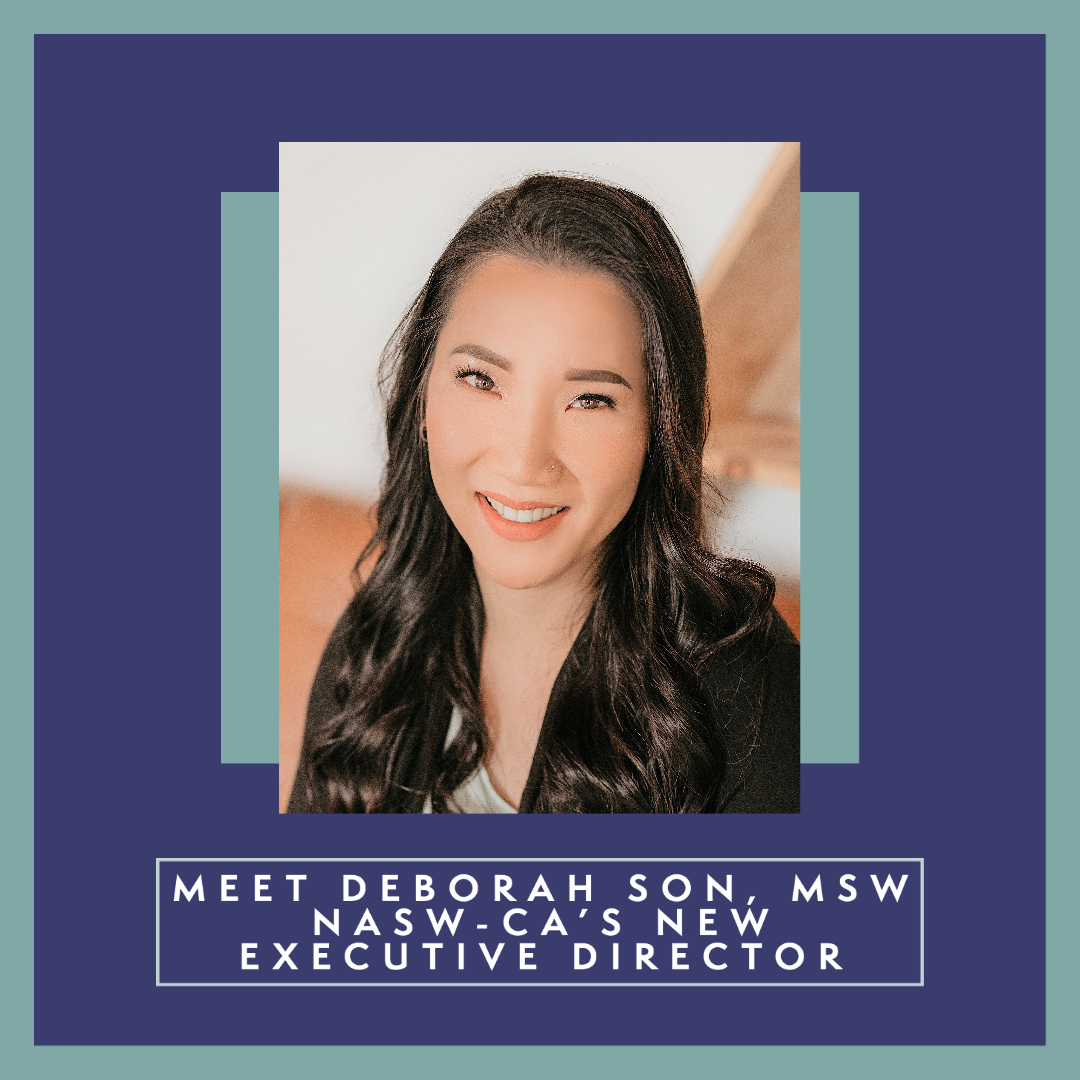 Congratulations to Deborah Son, New Executive Director of NASW-CA
Congratulations to CSUEB MSW Alum (2012) on her new role as Executive Director of the California National Association of Social Workers (NASW-CA). Read more about Deborah and NASW-CA 
here.
Congratulations to Prem Pariyar, 2nd Year MSW Student
Congratulations to Prem Pariyar, 2nd year MSW Student and Preet K. Sabharwal, Psy.D. for their poster presentation at the 
Asian American Psychological Association Virtual Convention, which was held 
on October 3 and 4, 2020. You can view their poster, 
Community Outreach to Underserved Nepalese & Bhutanese Communities,
by clicking here
. Prem has also been involved in census outreach in his community.
Read the NBC Bay Area story about his census outreach efforts
. (The photo above is from
this Local News Matters Bay Area article
, also on census outreach.)