In Loving Memory of Isabel Yanez
Give to the Professor Isabel S. Perez-Yanez Endowed Scholarship Fund!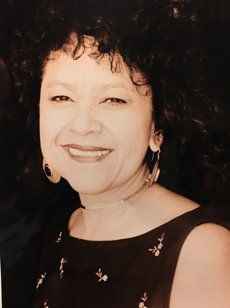 Your Donation Will Count At Cal State East Bay!
Our goal is to raise $25,000 to establish an endowed scholarship fund in memory of Professor Isabel S. Perez-Yanez. This fund will provide an annual scholarship of $1,000 to an MSW student dedicated to working and teaching in the field of drug and alcohol addictions with minority and underserved populations.
Read three students' stories, an article, and students' messages about Professor Perez-Yanez below. View In Loving Memory of Isabel Perez-Yanez on YouTube.

This is our Department's first effort at fundraising. We want to create scholarships to support our students, starting with the Professor Perez-Yanez Scholarship. Join us in supporting Cal State East Bay social work students. Ask your colleagues, friends, and family to donate too!
Click the button below to donate. You will receive a donation receipt. We began fundraising in June of 2018. We thank our donors for their generosity and support.
 As of May 9, 2019, we have raised $4,725.  
Students' Stories
SRIYANTA KARKI
I am a first-year MSW student at California State University East Bay. It was an honor to be in Professor Yanez's class during my first school quarter. I still remember my first day of class with Professor Yanez. After I introduced myself, she said, "You have a unique name", and then she repeated my name a few times until she got it right. She said, "Correct me if I ever say your name wrong". I smiled even though my eyes were filled with tears. My name is Sriyanta. I am an immigrant from Nepal. I have lived in the United States for almost eleven years, and Professor Yanez is among the very few who made an effort to pronounce my name correctly when meeting with me for the first time. 
Read more about SRIYANTA KARKI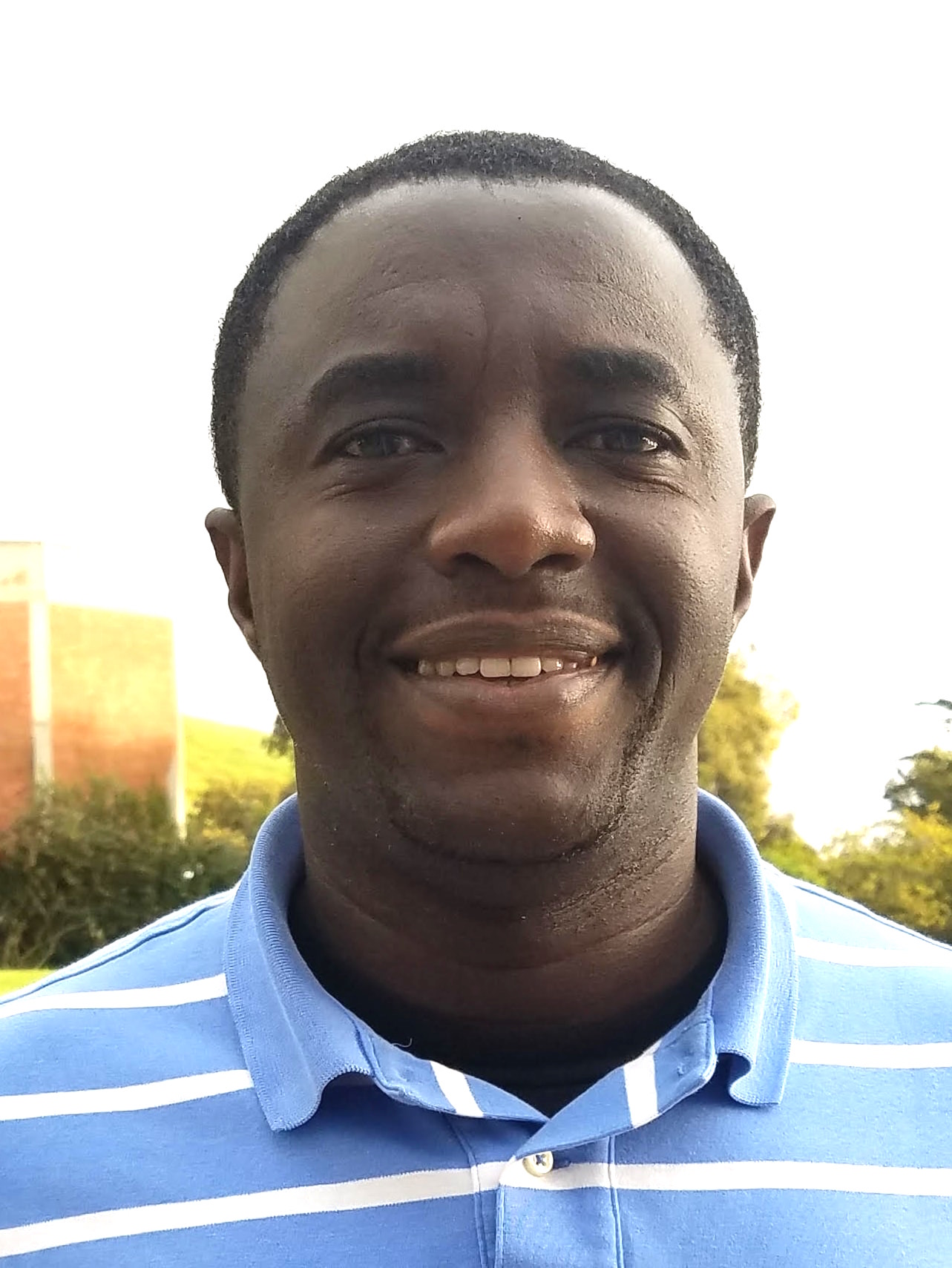 ERIC PARBIE
My first encounter with Prof. Yanez was during my first quarter in the California State University, East Bay MSW program. She was the instructor for the Race, Gender, and Inequality and Human Behavior classes that I took during that period. My first impression of her was a lady who was confident, devoted, knowledgeable and very warm towards everyone. She was also eloquent, passionate, and she was a straight-shooter who seemed to know her students and genuinely cared about them. I remember her calling me once and telling me how well I did in my "Theory of me" paper, and that she was impressed with my background. She encouraged me to share my varied experiences and rich cultural background during class discussions.
Read more about ERIC PARBIE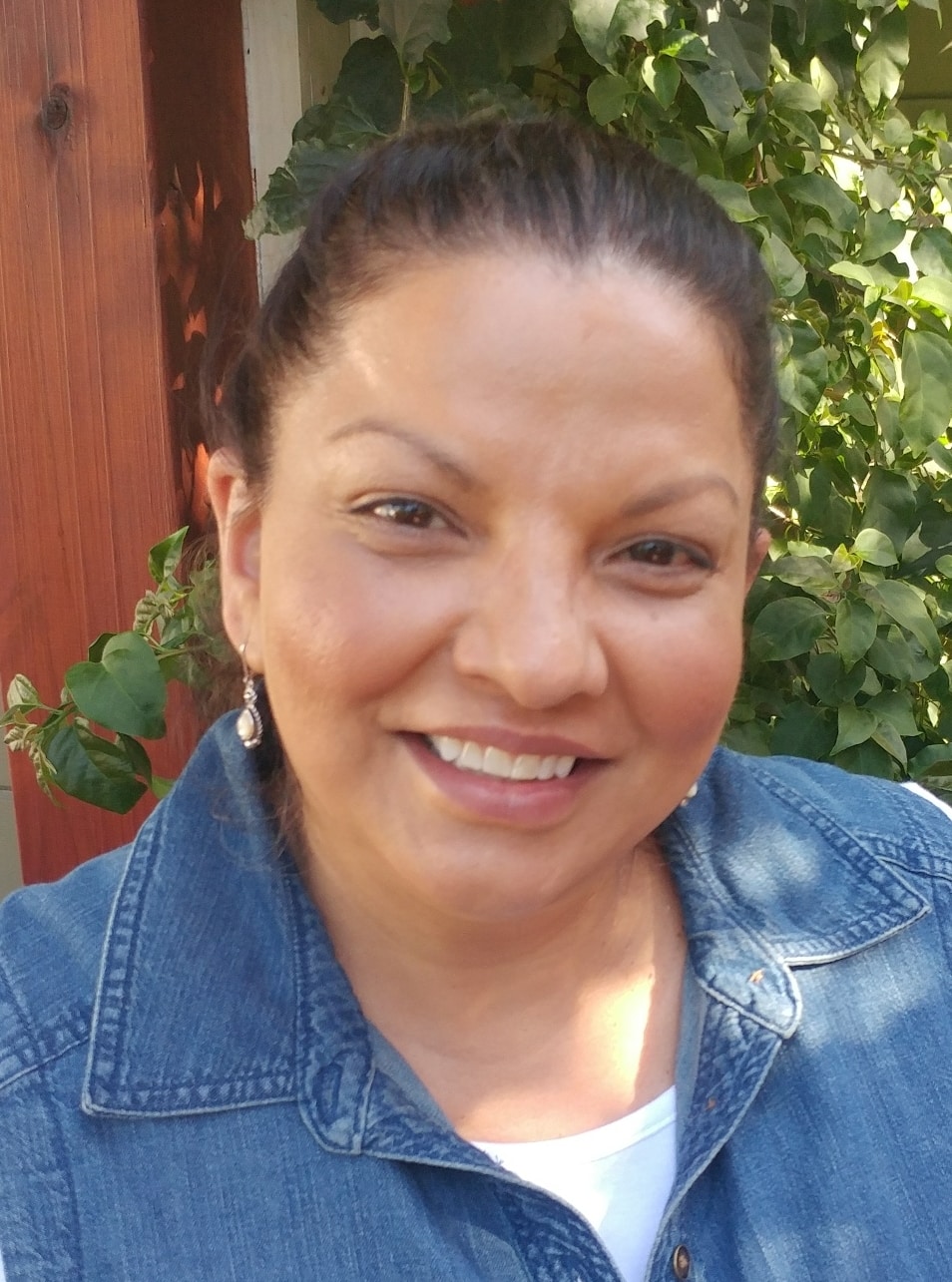 RAQUEL KUBINSKI
She was always genuinely interested in how we were doing, and she had everyone check in at the beginning of each class and again at the end with our takeaway from the day's lecture.  I can recall several occasions where she approached me because she had noted I was "a little off" during my check-in and she was always correct in her observation.  Her sincerity and concern about my well-being, both in and out of the classroom, made it easy to talk to her and she was always ready to lend an ear.
Read more about RAQUEL KUBINSKI
Our Sad Loss of Isabel S. Perez-Yanez,
Social Work and Sociology Lecturer
Article by Rose Wong, January 22, 2018
"Isabel, as a community activist, your voice rang clear challenging the inequities of this system, speaking to those that would hear of the need of healing and tearing down the harmful institutions that brought so much pain into our families and communities… Isabel, your relentless energy to advocate for the poor and disenfranchised communities of color, with a message of hope and empowerment gave the courage to many to make a change… Isabel, as a teacher sharing your knowledge and experience to the up and coming students, you prepared them to take their roles as agents of change, for the next generations and the future …"   
– Debra Camarillo, Executive Director, The Latino Commission
Professor Yanez suffered a cardiac arrest at the end of a class, and five MSW students courageously and quickly provided and obtained emergency care for her. She was hospitalized and released but subsequently suffered another cardiac arrest and passed away on January 16, 2018. Her daughters, Gina Hernandez and Barbara Furtado, came to campus to personally thank the five students, Kaye Hudson, Sonja Jackson, Rona Tenorio, Jessica Reyes, and DeVante Jewett for rendering assistance to Professor Yanez. In the daughters' words, "They did all the right things. They saved our mother's life so that we could be with her for a little longer. We are very thankful. We are also thankful for the outpouring of love and support from all the students."
Professor Yanez's professional history began with working as a community activist on issues critical to the welfare of Latino American communities in the 1970s. She was a founding member of the Latino Conference Committee of The Latino Commission (TLC) and also a workshop presenter in the Commission's first Central Valley Latino Conference. Originally from Visalia, California, Professor Yanez prided herself in understanding the strengths and experiences of the Central Valley and sought opportunities to share statewide resources with her hometown area. Along with her formal education from U.C. Berkeley, with undergraduate degrees in Social Welfare and Ethnic Studies/Chicano Studies and a master's degree of Public Health, she proudly identified her strengths from her farmworker mother's experiences, and her family's experiences as business owners running a Volkswagen repair shop for 27 years. She also acknowledged respect for cultural values and her foundation of being raised in a close, strong Mexican-American family.
Professor Yanez was also a well-known statewide consultant and trainer with over 25 years of administrative and direct practice experience in public health, education, and social services. She worked in the areas of gang and domestic violence, prevention and intervention, diverse populations, teen pregnancy, perinatal health, and the many issues related to substance abuse and culturally responsive services, especially with the Latino population. With credentials as a Certified Health Education Specialist and a Certified Addictions Treatment Educator, she was involved in many community projects, including with TLC and Terra Firma. As an integral part of TLC for the last 15 years, she taught courses in its former alcohol and drug certification program sponsored by the College of San Mateo and offered at the Commission's Outpatient Facility, a bilingual and bicultural setting, which was the first of its kind. Professor Yanez also developed training curriculum for statewide trainings for ONTRACK Program Resources' Community Alliance for Culturally & Linguistically Appropriate Services (CLAS), U.C. Davis Extension's Northern California Academy, State Corrections, California Hispanic Commission on Alcohol and Drugs, school districts, county human service agencies, and community-based programs. In addition, she provided technical assistance on program services, development, and planning. Along with teaching for Cal State East Bay, she also taught at the College of San Mateo in the Alcohol and Other Drug Certificate Program over the past seven years, and U.C. Davis Extension for five years.
At Cal State East Bay, Professor Yanez was known for building deep, lasting relationships with her students, along with her excellence in teaching. According to Rose Wong, chair of the Social Work Department, "Professor Yanez pursued and demonstrated educational excellence. It's no wonder that she was nominated for the university's Phillips Outstanding Professor Award last year. She always sought new ways of teaching and new teaching materials so that her work was effective and inspiring. She also personally coached me to teach Race, Gender and Inequality when I first taught it, with my own development and our students' interests in mind. Professor Yanez was also unparalleled in engaging with our students." Peggy Aravelo, lecturer and longtime colleague of Professor Yanez said, "Isabel enjoyed meeting with her students after class very much, and would often freely share her concerns with them." Carl Stempel, chair of the Sociology Department added, "Many of Isabel's students feel a special connection with her because she mentored them and helped shape their professional goals. They know she cared deeply about their success and growth."
Maira Perez, a current MSW student, described her relationship with Professor Yanez:
It hurts very deeply knowing that I won't be able to express myself in person like I did many times right after your class lectures… I will never forget the first day I met you… You were full of energy and extremely understanding to many of your students, including myself, who were the first ones in their families to pursue a higher education. You brought a sense of calmness and determination that we were capable of pursuing all of our life goals. It was in that moment that we fully connected. We were both teen mothers at one point of our lives and we both used our life struggles to pursue an education around justice and equality … Thank you for never giving up on me and for always pushing me to challenge myself … for always being so kind and transparent … [and] for always suggesting that end of the quarter class picture . . .
Cal State East Bay held a Commemoration for Professor Yanez on Monday, February 5, 2018, with her brother Joseph Perez, daughters Gina Hernandez and Barbara Furtado, and grandchildren present. The Cal State East Bay community expresses its deep gratitude to Professor Isabel Yanez for how she shaped the lives of so many of our students in such positive ways and inspired every one of us with whom she came into contact.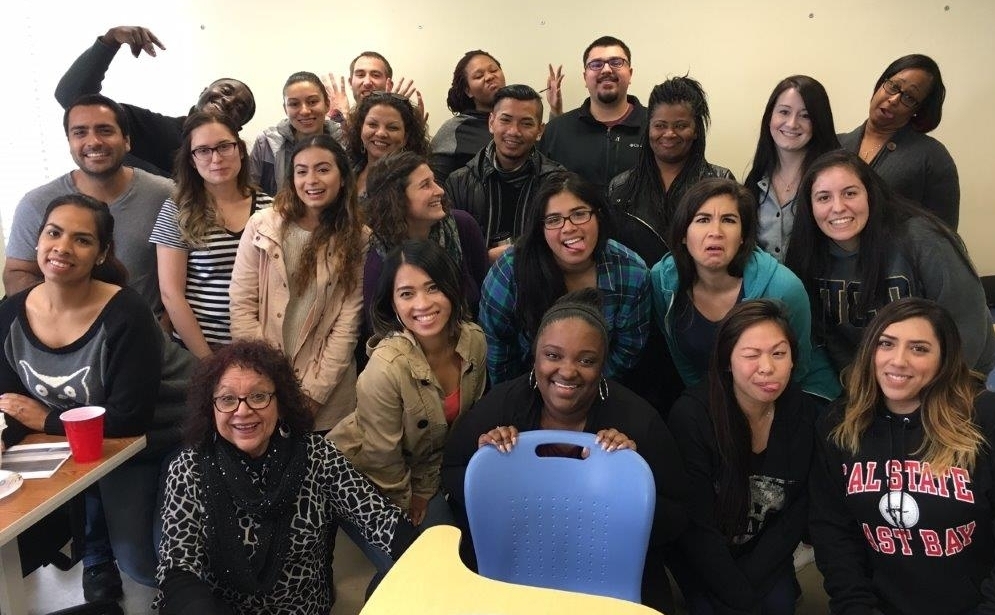 The "funny" class picture, with Professor Yanez
smiling brightly in the front row!
Students' Messages about Professor Yanez
Rebeca Cazarez, Class of 2018:
"Professor Yanez was an incredible person. She was such an inspiration to those that she came in contact with. She spoke highly of her family and loved you all very much. She had a heart of gold and really cared about her students. She was one of the few professors that reminded us daily that although the master's program was hard and that there would be obstacles we could all complete it. Her motivating words still ring true for me. She started all her classes with a check in and ended with a check out. For me it was therapeutic to be in her classes. Cal State East Bay, the other schools she taught at, and the community has lost such an amazing teacher. May she rest in peace with her mother and son." 
Vicki Landaverde, Class of 2018:
"Professor Yanez was such an inspiration she was so passionate about helping others and helping her students. She had a big heart and such a contagious energetic vibe. I learned so much from her and really enjoyed having her every quarter last year. Her class was the very first class I had my 1st day of 1st year of the Master's program last year and I remember thinking "Oh man, we have to do check-ins every day", but eventually I came to love check-ins because we were all able to take a few minutes of the day to go around and check-in, and I appreciated that she also would take the time to hear how every single one of us was doing prior to starting class that day. She will truly be missed and know that her caring, love, and compassion have touched and impacted so many people. May she rest in peace." 
Gloria Gutierrez, Class of 2018:
"I had the privilege of having Professor Yanez as an instructor for three courses and I truly enjoyed having class with her and seeing her energetic spirit shine through every class. I will never forget the lessons she taught me; beyond the textbooks and lecture materials, she was a true inspiration filled with knowledge and love for her community and students. She was passionate about her work and was dedicated to uplifting others. She always shared about her love for her family and her close relationships with her grandsons. I know that she will live through the lives of everyone she has touched and she will always be remembered in our community as an advocate and inspirational leader . . . Professor Yanez was an incredible woman and will always be remembered by her students." 
 Kiki Vo, Class of 2018:
"She was a warrior and a healer to us all. She've taught us the true meanings of being a social worker--to transform our trauma into inspirations and help uplift others along the way. It was such an honor to have had her for two quarters during my first year. Her beautiful energy and spirit will always be with us all. Thank you, Professor, for your profound legacy. Rest in Paradise." 
Diana Perez, Class of 2018:
"Professor Yanez was an amazing professor and I am extremely honored and proud to have been her student. I enjoyed going to her classes and I learned so much from her classes and from her. She was dedicated and passionate about social work and being a professor. She constantly pushed us to do our best and was there to help us in any way we needed. I loved hearing Professor Yanez tell stories about her family and her work as a social worker. I tend to be quiet and shy in class, but Professor Yanez made her classroom feel safe and I felt comfortable speaking in her class. She was supportive and caring. I learned so much from her and it is something I will always remember and carry on for the rest of my life. Professor Yanez will stay in our hearts forever."  
Nhat Giang, Class of 2019:
"Thank you, Professor Yanez, for all your enthusiasm and dedication to us. I'm proud to be your student and I believe that from somewhere, you will continue to see the next generations of social workers contributing to our society. I will always carry your passion and inspiration on my career path."  
Rebecca Carrillo, Class of 2018:
"Professor Yanez will truly be missed. She has inspired me and taught me so much. She shared so much knowledge and guidance with us students. I am very thankful for all her motivational words and being able to be one of her students."  
Yaddira Castrejon, Class of 2018:
"You were more than a professor to many, including myself. You were a friend, a mentor, family and you touched many lives in such a positive way. We will miss you terribly, but just know that you will always be remembered.  Mi mas sentido pesame." 
Khanh Vuong, Class of 2018:
"Your work has touched so many people and I am inspired by your work. I will always remember you for your compassion for others and commitment to your craft. I appreciate you for your kind words of encouragement. Your legacy will carry on."  
Alona, daughter of Tonja Jackson, Class of 2019:
"You're the best kindest person I've ever met ... You were so nice, we took pictures, and you let me look at your phone! You are the best teacher. You treat everyone right; you are like the people's hero. You light people up including me, and you change my life around!" 
Lamar Morgan, Class of 2018:
"I enjoyed getting to know you, Professor Yanez. I will miss you waking me up in class and telling me not to sleep. I'll miss you telling me to get off my phone and to pay attention in class. I will always remember your beautiful smile. Rest In Peace. Gone, but never Forgotten, Professor Yanez." 
Jesus Magallanes, Class of 2018:
"I am truly heartbroken to hear about the passing of our beloved professor Yanez.  My thoughts and prayers are with the Yanez family during this difficult time.  I am thankful to have had professor Yanez as an instructor during my time at CSUEB. She was an amazing, loving, and caring person that will be missed dearly. She touched each and everyone of her student's hearts and treated us like family. Mi mas sentido pesame. Que en paz descanse." 
Teresa Nina, Class of 2019:
"One of my best teachers!!! She really cares for her students, something that I feel in my heart. Thank you for being there and telling us that si se puede!!! Rest in el cielo!!!"