Tau Sigma National Honor Society - Cal State East Bay Chapter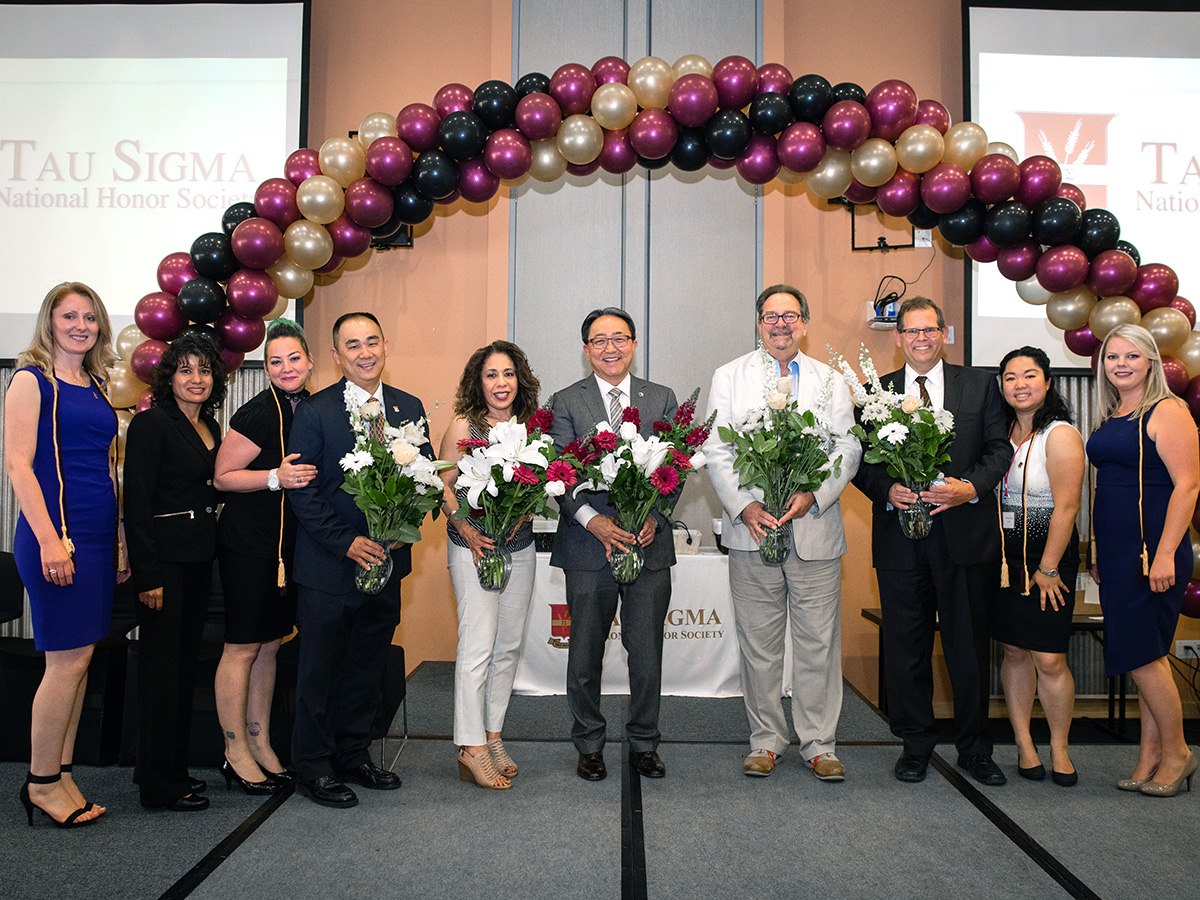 Tau Sigma is the National Honor Society exclusively for Transfer Students! This organization recognizes and promotes the academic excellence and involvement of transfer students at four-year universities. Cal State East Bay's Tau Sigma Chapter annually inducts the most outstanding transfer students and actively strives to help our University better serve the transfer population.
To learn more about Tau Sigma please visit the following link: tausigmanhs.org/
National Standards for Tau Sigma membership eligibility are as follows:
• Students must transfer to an institution of higher learning from another academic institution with at least one full year's academic credits satisfied at the prior institution(s).
• Students must be registered in a course of study leading to a bachelor's degree for an amount of work equal to an average full time course load (12 or more credits).
• The minimum academic average required for membership is a 3.5 or higher on a 4.0 grade point average. Eligibility is limited to the first term of enrollment at the institution to which the student transfers.
If you have received an invitation to join, please complete the steps outlined on the invitation with your special code to join online through the membership web site. Member dues are $60 (this does not include any late fees).
If you believe you are eligible based on the requirements above, please e-mail tausigma@csueastbay.edu  with your name, student ID number, and information on your academic record during your first term at Cal State East Bay.
The benefits of membership in Tau Sigma include the following:
• Formal Induction Ceremony - An event to formally induct members into the Honor Society and to celebrate each transfer student's prestigious academic achievement.
• Tau Sigma Scholarships - Scholarships are awarded annually by the National Chapter ranging from $500 to $2,500. An application is made available each fall term and every local chapter may nominate at least one nominee to be sent to the Tau Sigma Scholarship Committee. Upon completing the evaluation of the applicants, scholarships will be announced in December and awarded in January.
• Tau Sigma Commencement Honor Cords - Highlight your academic accomplishments and distinguish yourself as a Tau Sigma Honor Society member at commencement with specially designed honor cords available only to members.
• Professional Development Opportunities - Being recognized as a member of Tau Sigma Honors Society provides members with leadership opportunities, lifelong networking communities, occasions to get involved on a university, local or even national level, and the public acknowledgement that members are high achieving and reach for excellence in all that they do.
• Opportunities to travel to, present and participate in Tau Sigma's National Leadership Conferences - As a member you are eligible to take advantage of the career development and leadership opportunities that national conferences offer. Meet other like-minded transfer students and network at the national conference.
• Provide the motivation and representation of the academic excellence of all incoming transfer students.