Planned Gifts Benefit Cal State East Bay Students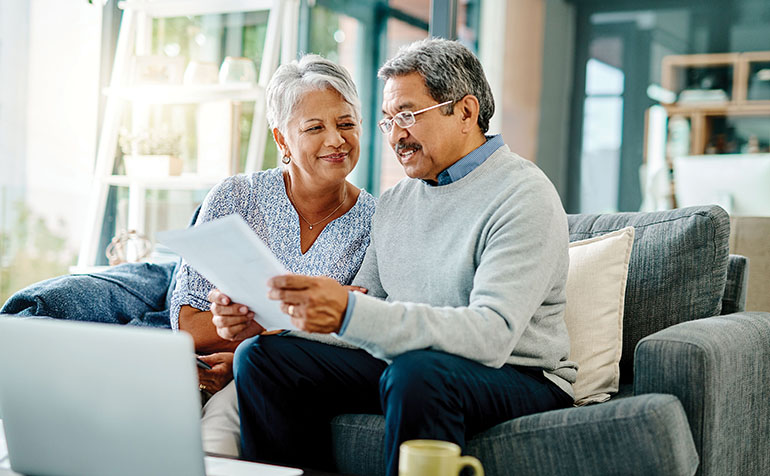 Planned gifts allow alumni and friends to leave a legacy for generations of future students. Alumna Virgina Foote Ireys Anderson (MA '74, English) and emerita professor Beatrice Pressley recently both provided for future students' success through endowed scholarships, which will perpetually provide awards to undergraduates at Cal State East Bay.
Foote Ireys Anderson was born in Nebraska and attended Omaha public schools where she excelled and developed a lifelong love of learning. She graduated from Grinnell College in Iowa in 1945, with Phi Beta Kappa honors. She eventually moved to Santa Maria, Calif., where she began teaching.
There she began a life-long career as an English teacher. Foote Ireys Anderson taught elementary grades before moving on to high school, serving as English department chair at Santa Maria and Righetti high schools. After moving to the Bay Area in 1967, she taught English at Tamalpais and Danville high schools.
Foote Ireys Anderson continued her education at Cal State East Bay (then CSU-Hayward), where she earned a master's degree in English, and at UC Berkeley, where she earned a Ph.D. in 1986, at the age of 62. She continued to teach at Contra Costa College, Cal State East Bay and Millsaps College in Jackson, MS. She published three books about her family and participated in a writers' group.
In 2001, she established the Virginia F. Ireys Scholarship Fund to support prospective teachers of high school English. In 2010, she bolstered the endowment with a bequest intention. Before her death, Foote Ireys Anderson recalled that she was helped in her education with a significant scholarship, and wanted to help other students when she was in a position to do so. 
"Virginia Foote Ireys Anderson was a very good friend to the English department and we will miss her. The scholarship she created has helped many of our student majors as they worked toward their goals at Cal State East Bay. Our department will always remember Dr. Ireys' kindness and generosity," said Dennis Chester, professor and chair of the English department.
Beatrice O. "Bea" Pressley was emerita professor of educational psychology at Cal State East Bay. She was appointed in 1970 and was awarded emeritus status in 2001. Pressley was an executive board member of the Emeritus and Retired Faculty Association (ERFA) for many years and served as ERFA's president. She died in 2020.
During her time as professor at Cal State East Bay, Pressley received the Outstanding Mentor Award from the Western Association for Counselor Education and Supervision. She was also awarded the Distinguished Mentor Award of the American Counseling Association, the national award for outstanding mentoring. She also received the Women's Leadership Award from the Association of Counselor Education and Supervision. She was selected as a subject-matter expert by the Board of Behavioral Science Examiners and California Central Testing to develop written examination items for the Marriage, Family, and Child Counseling Examination. She was also chosen to be an oral commissioner for the 1992 examination. Pressley received a certificate in recognition of her contributions to the ACES. She had served ACES in many capacities, including as a member of the executive board.
Pressley was also a member of the Human Services Commission for the City of Hayward and the liaison between the commission and Parental Stress, Family Services Agency of the East Bay and La Familia. She was a board member and chair of Horizon Services, Inc. and a board member of Child Family & Community Services, Inc., and The Cove Center for Grieving Children, Inc. She was an advisory board member of Lend a Hand Foundation, Inc., and she was also a disaster response counselor for the American Red Cross.
Two years before she passed away, she created the Beatrice and Madaline Pressley Endowed Scholarship, to be awarded to a female graduate student in the Educational Psychology Department who is majoring in Marriage and Family Therapy.
"I first met Dr. Bea Pressley in 1974, when I enrolled in a graduate class she was teaching in counseling psychology. I could not have imagined that we would one day work together and become friends," said Dr. Jodi Servatius, faculty emerita. "Believing wholeheartedly in the value of a college education, Bea never passed up an opportunity to promote college-going to young people she met—grocery clerks, manicurists, lifeguards. Bea's heart was huge, and she cared deeply about others and shared what she had. I was honored to have been her friend and colleague."