Support for Students
Getting Involved
Student Equity And Success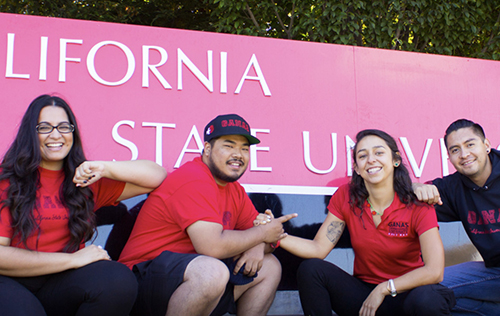 Cal State East Bay's student equity programs are designed to retain and help low-income, first-generation, historically underrepresented, and underserved student populations on their path to graduation. 
Programs include those focused on specific affinity groups such as the Asian Pacific American Student Success Program, GANAS program, the Renaissance Scholars program, the SANKOFA program, EOP and Veteran Student Services. 
In addition to the specific programs Student Equity and Success provides, SEAS students also have access to a computer lab, a community room where "Study Jams" are held once a month, and a loaner library where students can check out books for the semester at no charge. 
Renaissance Scholars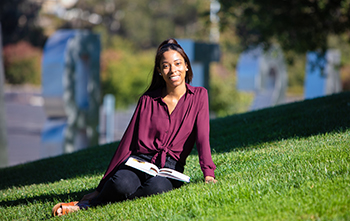 Cal State East Bay's Renaissance Scholars Program began in 2006 with around 20 students and focused on advising and counseling. These days, close to 50 students are actively involved in the program, which has given upwards of $55,000 to students in scholarships and emergency funding.
The major goals of the program include increasing educational opportunities for former foster youth; improving the retention and graduation rates of program participants; and creating a supportive environment that encourages academic success.
In addition to scholarships, the Renaissance Scholars program offers students priority placement in on-campus housing and an amended payment plan, so they aren't paying as many fees upfront. Students are allowed to stay on campus during school breaks and often receive food and other household items to help them transition into living independently. A textbook lending program assists with securing learning materials, and students receive priority registration and regular check-ins with academic counselors to ensure they're on-track toward graduation.
Pioneers for H.O.P.E.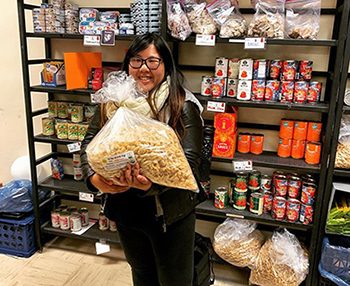 Pioneers for H.O.P.E (Helping Our Pioneers Excel) is Cal State East Bay's intervention program addressing students' food and housing securities. It was founded at Cal State East Bay after a California State University system-wide study found that up to 24 percent of students within the CSU system experience food insecurity, and up to 12 percent experience displacement. 
At Cal State East Bay, that could mean as many as 3,805 students go hungry, and 1,902 are homeless, but given the high cost of housing in the San Francisco Bay Area, it's possible even more students are struggling to meet their basic needs. 
Pioneers for H.O.P.E. aims to provide these students with meals, temporary housing assistance, emergency funds, and referrals to resources that correlate to students' success, health and wellness. 
Students regularly stop by the three pantries located at the Hayward and Concord campuses to access food and personal hygiene products. Faculty and staff support drives for items such as shampoo and other toiletries. And students living in the dorms consistently donate their leftover meal tickets to feed their hungry peers.