Scholarship Spotlight: Richard A. Juarez Excellence in Finance Scholarship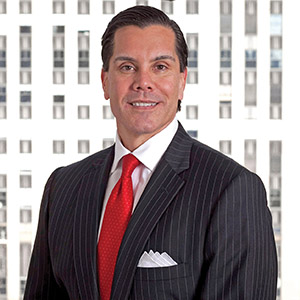 Richard "Rick" Juarez (B.S. '88, Business Administration) recently updated his trust to establish the Richard A. Juarez Excellence in Finance Scholarship through a bequest. The scholarship will be awarded to a first-generation Cal State East Bay student majoring in Finance, who is also involved with supporting the Hispanic, Latinx, or Chicanx communities. Recipients must demonstrate financial need and the ability to strive for and achieve excellence in their coursework and activities. 
Rick Juarez is an investment banking managing director at Imperial Capital and a former Wall Street analyst. The eldest of six children and a first-generation college student, Juarez grew up in San Lorenzo, where he played high school football and was student body president. He attended Chabot College and transferred to Cal State East Bay, then called Cal State Hayward, where he earned his B.S. in Business Administration, later earning his MBA from Harvard Business School. Just like many Cal State East Bay alumni, Juarez supported himself through college with off-campus jobs. He was grateful to receive a scholarship and emergency loans during various times of need. 
"I created a scholarship to inspire students to strive for academic excellence and to pursue careers in finance, while also giving back to their communities," said Juarez. "I want to ease the financial burden that many students face in paying for college. I want to help others, just like I was helped as I moved forward in my academic and professional career."