The Department of History
at Cal State East Bay
---
We offer accessible and affordable degree programs for students seeking a caring community dedicated to studying the past. Cal State East Bay History majors enjoy small classes, individualized advising, and dedicated support in completing their BA and MA degrees. Importantly, we center career and graduate school planning in students' coursework. History faculty at Cal State East Bay are committed teachers and mentors, encouraging their students to chart their own paths and tell new histories.
If you wish to study the past in order to change our present, or just love studying the past for its own sake, we invite you to apply to our program for either the Fall or Spring semesters. We are committed to helping you earn the bachelor's degree in either four years (if a freshman) or four semesters (if a transfer student) and moving swiftly into a wide range of careers and advanced degree programs.


In 2020, Dr. Andrew Wiese, Professor of History at San Diego State University, and External Reviewer for our most recent program evaluation, observed that Cal State East Bay's Department of History "exemplifies the best traditions of research, teaching, and community service of the California State University."
WE WON
FIRST PLACE

!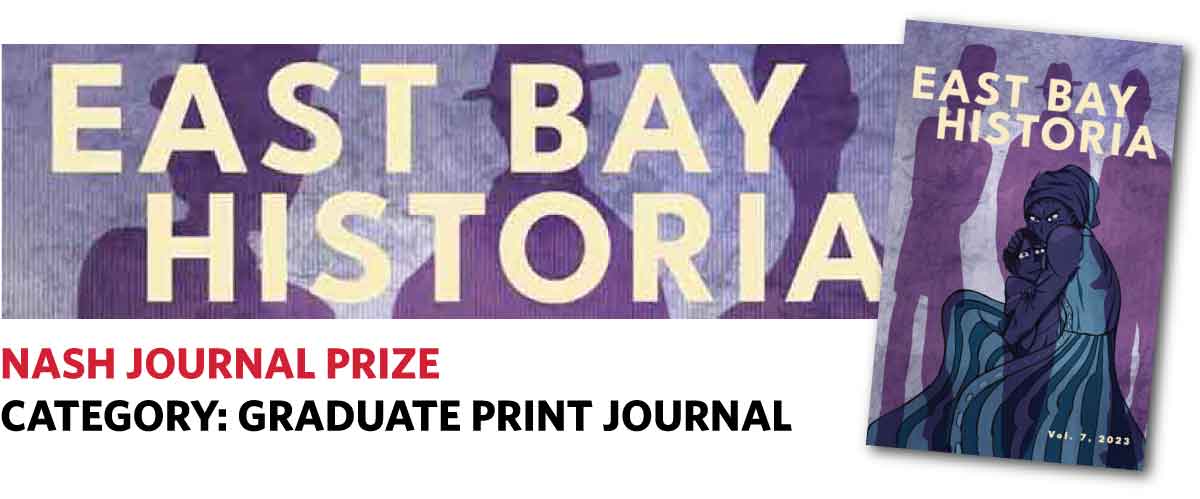 Big news! The 7th Volume of the East Bay Historia won FIRST PLACE in the Nash Journal Prize, a national competition of Phi Alpha Theta. Our journal won for best graduate print journal.
Thanks to all of the student authors, student editorial board members, and student illustrators @chicostatedigitalmedia !!!