Partner Directory
ITS partner program is to assign Solutions Partner, Technical Partners, or Part-Time Partners to engage with campus users at various levels related to technology in Academic Affairs, Student Affairs, Administration & Finance, and University Advancement divisions.
Solution Partner:
Gather requirements and discuss solutions in the medium to long term timeframe - strategic
Enter opportunities for IT to consider / pursue
Meets with department chairs, directors, faculty, staff - performs regular check-ins
Participates in department meetings on an invite or interval
A "champion" of their stakeholder in IT sessions, checks IT work for their assigned departments periodically, participates in relevant projects
Equivalent to a Technical Account Manager (TAM)
Technical Partner:
Troubleshoots or identifies problems in their respective areas – tactical

Enter opportunities for IT to consider / pursue

Assigned and works in their area, "walks the floor" as a check-in as well as talking to faculty / staff informally and in 1-on-1
Tends to have more technical background, especially in endpoint and classroom related technology

A mix between field technician and sales engineer
Part-Time Partner:
Fills in gaps in partner coverage for departments, either as a solutions partner or a technical partner

Enter opportunities for IT to consider / pursue

A good temporary role that exposes IT personnel to the campus to learn their departments

On a revolving, assignment basis, anyone in IT can ask to be one

Typical assignment lasts 6 – 12 months
Partner Bios
Brian Campbell
Brian has been teaching Computer Science at CSUEB since 2015. Since 2017 he has been an IT Technician mainly supporting the Computer Science Department. He specializes largely in desktop systems support as well as server maintenance in addition to maintaining the teaching labs. He has a master's degree in Computer Science from CSUEB as well as a Bachelor's degree in Chemistry. Brian has been a student, faculty member and staff at the university!
Phone Number: (510) 885-4168
Andrea Low
Andrea Low is an ITS Tech Partner for the College of Letters, Arts, and Social Sciences (CLASS). She joined the MATS/AV team in 2014 working with lecture recording, video streaming, and video content management software, such as Panopto. She, also, provided and assisted professors/staff members with iClickers. She then transferred to Endpoint Management Support (EMS) in 2018 supporting end users with desktop issues, such as hardware and software requests and issues. When she is not working, Andrea spends time with her kids Andrew and Calvin. She enjoys listening to Star Talk, hiking, and gardening.
Phone Number: (510) 885-4582

Belinda Madali
Belinda has been with the university for twenty years, nineteen of those years were with the Service Desk, half of those years as the Service Desk Coordinator. Being at the Service Desk, which is the single point of contact for IT, she has a good understanding of the IT needs across the campus. As a Solutions Partner for Student Affairs she can use what she's learned over the years to help with those needs or issues.
Phone Number: (510) 885-4360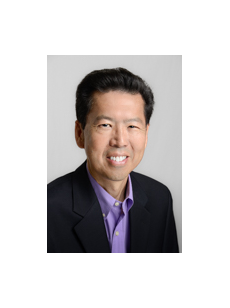 Andy Mayeda
Andy is an ITS Solutions Partner supporting Academic Affairs and a portion of the College of Sciences departments. He helps faculty and staff to coordinate ITS related requests such as software implementations and classroom/lab upgrades. Andy works across the internal ITS groups to ensure communication and resolutions are effective and efficient. Andy joined CSUEB in 2017 after spending over 15 years working at Oracle and PeopleSoft. He managed global Business Intelligence Quality Assurance and IT CRM data integration teams. Prior to this, he spent around 15 years working at Charles Schwab, starting as a stock broker before transitioning into an IT career. Andy graduated from UC Berkeley with a BA in Applied Mathematics. He is an enthusiastic fan of the Golden State Warriors and his hobbies include gardening and travel. He lives in Lafayette with his wife Lisa and his son Daniel is living in Portland.
Phone Number: (510) 885-2087
Michelle Young
Michelle is an ITS Solutions Partner supporting Administration and Finance. She joined the CSUEB family in March 2017 as a BSA and transitioned into her role as a Solutions Partner in April 2018. Her role involves coordinating ITS related requests with stakeholders and ITS internal staff to achieve effective and efficient communication, facilitating stakeholders' technology implementation and building effective relationships with stakeholders. Before joining CSUEB, she spent over 25 years in Silicon Valley working at Acer and Adobe often wearing many hats from Senior BSA to BSA Manager to Business Architect. She has worked in many areas of business functions/processes such as Order to Cash, Procure to Pay, and Customer Relationship Management supporting and managing Enterprise Resources Application (ERP). Michelle graduated from SUNY Buffalo with her MBA in Management Information Systems. She loves cooking, gardening and traveling (though she would love to do it more often!). She lives in Pleasanton with her husband Edward. She has two amazing sons, Fred and Tim. Fred is living in Los Angeles and Tim lives with her at home.
Phone Number: (510) 885-4179