Pre-Orientation: Advice for New Students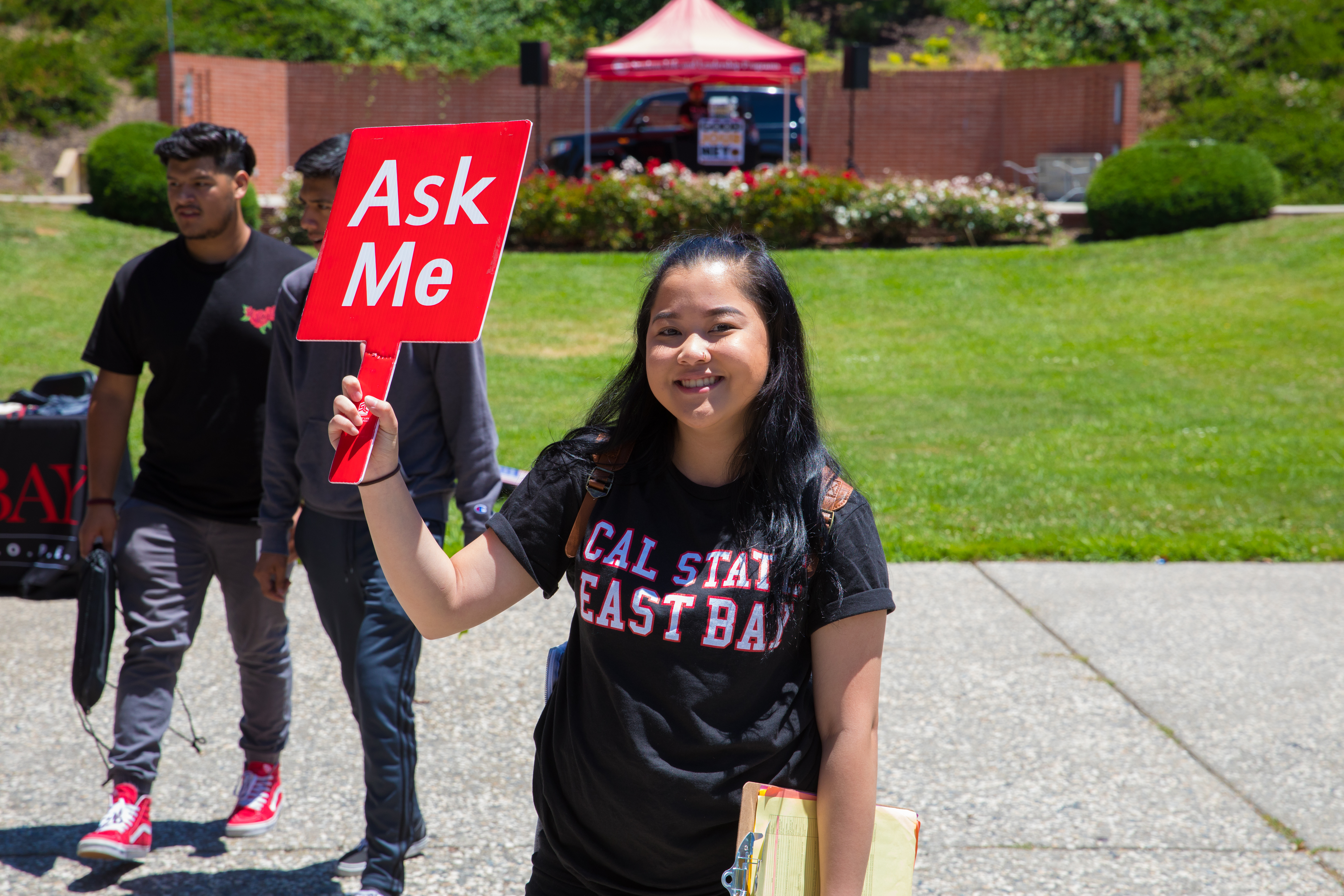 Welcome to Cal State East Bay!
Cal State East Bay requires that all newly admitted Freshman and Transfer students attend a New Student Orientation  before registering for their first term at Cal State East Bay
 The following information will help you with the basics of navigating Cal State East Bay before orientation. You should review the following videos before attending Orientation so you will be better prepared to understand the essential information provided at the session.
MyCSUEB    MyCSUEB is the student's online self-service center for enrollment transactions and personal information about their educational record.
Blackboard is a software application that provides both a student portal and a course management system at Cal State East Bay. Access Blackboard with your NetID.  
The following will help you be prepared to select classes for your first term at Cal State East Bay
Advising for your first term
  
 Advising and course registration can be completed before Orientation.
For more information about academic advising, please send an email with your name, net ID, and questions to: 
Freshman student email: f21frosh@csueastbay.edu 
TRANSFER STUDENTS
Helpful information for Transfer Students can be found here 
 Visit our degree roadmaps for your major to begin reviewing the courses you should consider enrolling in during your first semester. 
Not sure which College you belong to, you can check here to see which college your major falls within, click here.
To be put in contact with your academic advisor, send an email to f21transfer@csueastbay.edu
 For incoming Associate Degree for Transfer students,  email Wendy.Herbert@csueastbay.edu
GE Advising  for new transfer students 
Advising for Transfer Students
Should you have any questions, or wish to speak with an academic advisor before registering for classes, please feel free to contact your respective college:
HOW TO REGISTER FOR ORIENTATION
Fall 2021 Orientation registration will be open starting April 2, 2021. Once you have accepted your offer of Admission, you will be able to register for Orientation through MyCSUEB. If you do not see a specific Orientation session on MyCSUEB although it's listed on our website, this means that session has reached capacity and we request that you choose an available session.
Step 1: Sign into MyCSUEB and select "classic view"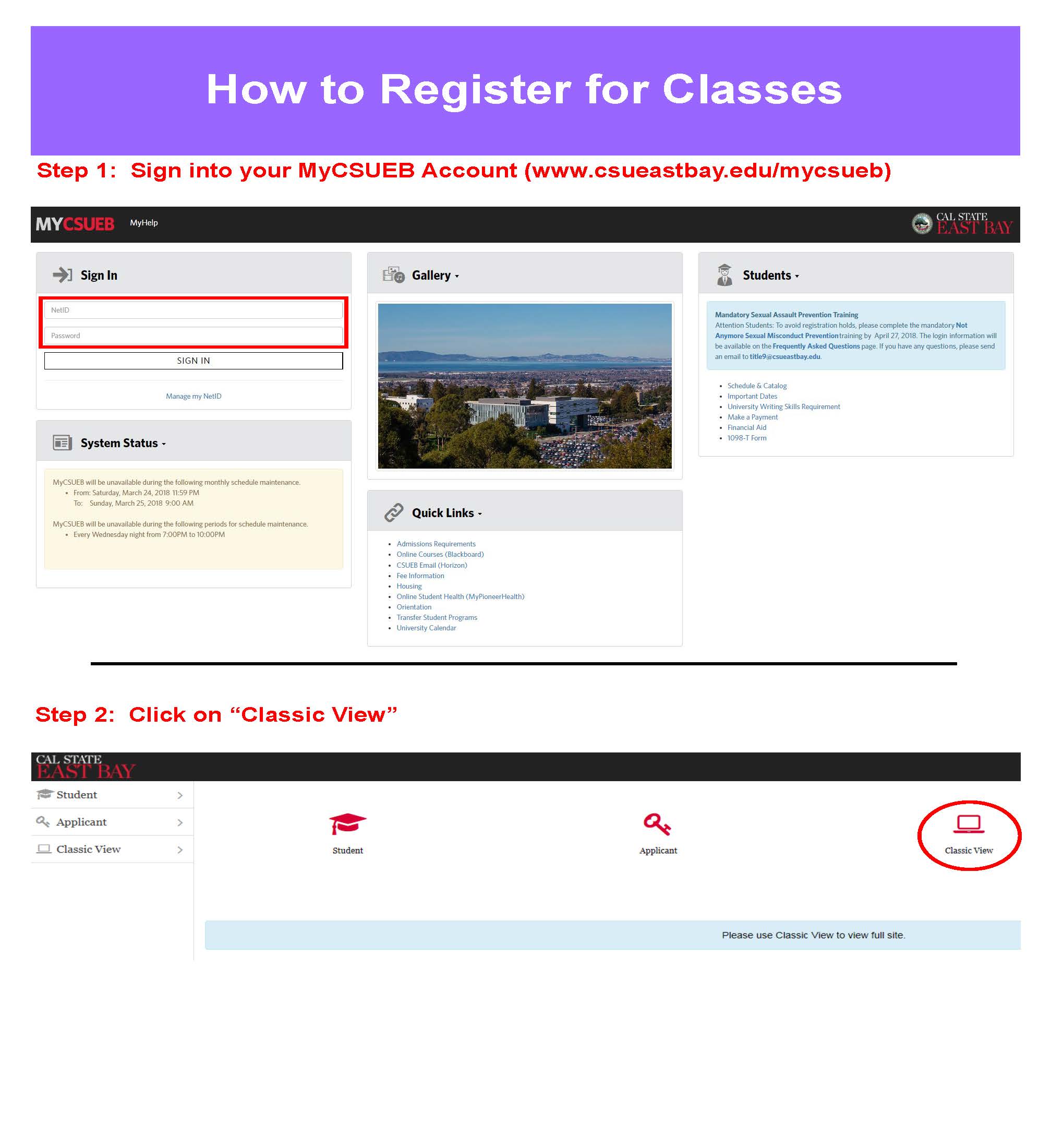 Step 2: Select "applicant" then "student orientation"