Fall 2020 Bay Card Details
Priority will be given to students, staff, and faculty that are required to be in-person/on-campus during the Fall 2020 Semester.
For students living on campus for Fall 2020 please see the Student Housing Department for information regarding your Bay Card.
---
New Students - Freshman & Transfer
Due to most classes being held online during the Fall 2020 semester we encourage students to take advantage of the digital Bay Card until the University is back to normal operations and you are able to receive a physical Bay Card. Click here for more information on the digital Bay Card.
To access your digital Bay Card follow the steps below.
You will need to have a photo on file or submit a photo.

Click here to submit your photo.

Download and install the TouchNet OneCard App on your mobile phone. 
*Please note it may take up to 48 hours after your photo is approved for it to show on the digital Bay Card.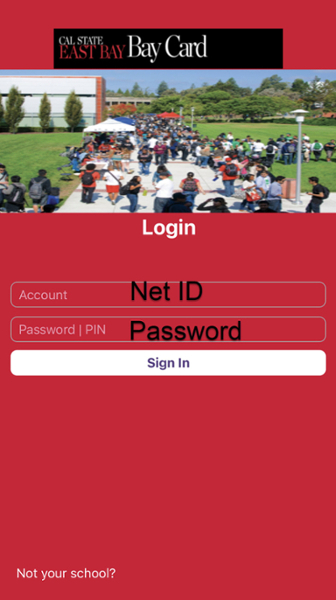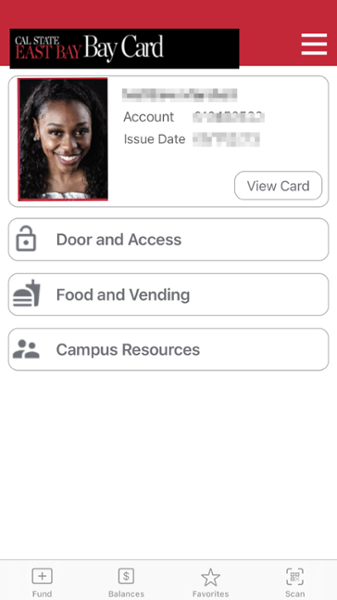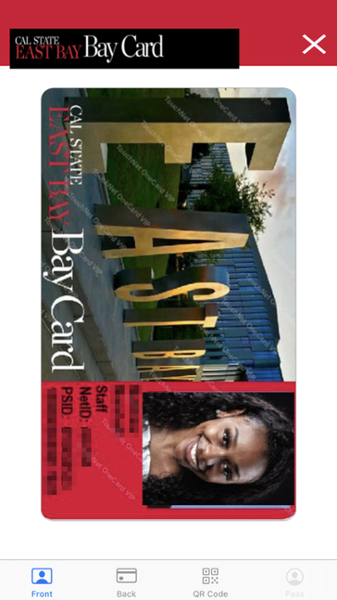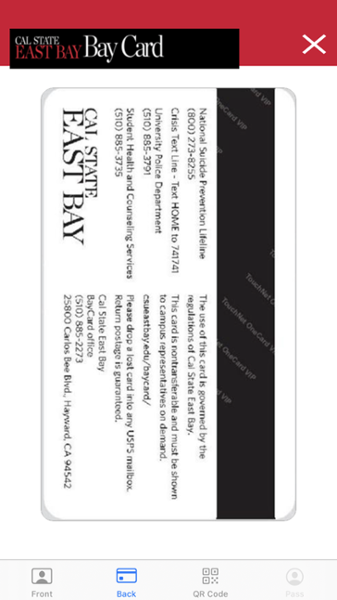 ---
Students with in-person classes
For new students that have never received a Bay Card please follow the instructions below to learn how to receive a physical Bay Card. This option should only be used if you have a class that requires you to be in-person/on-campus for the Fall 2020 semester.
You will be notified when your Bay Card is ready. Pick up will be from the Cashier's Office located in the SA Building.
After you submit your photo please complete the Bay Card Request Form. Please click here to access the form. You must be logged into your CSUEB email account to access the form.
---
Staff & Faculty
For all new staff and faculty members, you will need to submit a photo and request a Bay Card. A card will be printed and you will be notified when it is ready. 
Fill out the proper request form

For non-access enable Bay Card please complete the Bay Card Request Form
For access enabled Bay Cards please complete the Key/Access Request Form