About Us
Meet the Staff
University Diversity Officer, Dr. Kathleen Wong(Lau)
Kathleen Wong(Lau) is the University Diversity Officer at California State University East Bay, where she leads the Office of Diversity providing vision, strategic direction, and support for university-wide efforts to ensure a welcoming environment and systemic equity for members of the campus and in its relationship with the surrounding communities. Prior to her current appointment, she served in a similar role as Chief Diversity Officer at San Jose State University for six and a half years. She is currently the co-PI on a $3.5 million grant from SAMHSA (Substance Abuse and Mental Health Services Administration) for establishing a national Asian American, Native Hawaiian, & Pacific Islander Behavioral Health Center of Excellence in the U.S. and the Associated Pacific Islands.
She previously served as the Executive Director of the National Conference on Race and Ethnicity in Higher Education (NCORE) and as Director of the Southwest Center for Human Relations Studies at the University of Oklahoma. Prior to that she served as faculty at Western Michigan University and as a research associate in the national Multiversity Intergroup Dialogue Study at the University of Michigan. Her noteworthy accomplishments include co-founding the Journal of Commitment to Social Change on Race and Ethnicity (JCSCORE), and serving as a faculty associate and facilitator for Campus Women Lead, a transformative leadership initiative of AAC&U. She was named in the Top 25 Women in US Higher Education for transformative change. As a graduate assistant, she helped co-found the Asian Pacific American Studies Program at Arizona State University. She received her PhD in Communication Studies from the Hugh Downs School of Human Communication. She is a first-generation college student having worked in community-based organizations in San Francisco Chinatown and as a union butcher in Oakland, CA who entered higher education as an older returning student.
She is a bilingual second-generation Chinese American descending from working-class immigrants from Hong Kong who migrated to California in the 1950s under Asian Exclusion.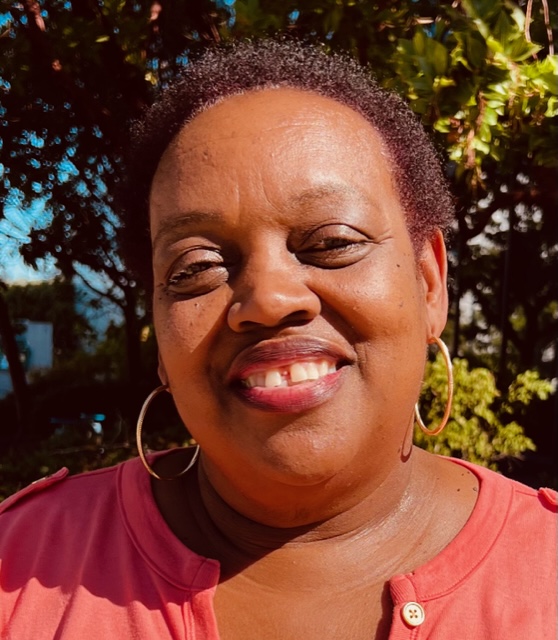 Executive Assistant and Diversity Program Specialist, Yvette Yarbor
Meet Yvette Yarbor, the Executive Assistant and Diversity Program Specialist at California State University East Bay in the Office of Diversity. With over three decades of invaluable experience in the private sector and legal field, in addition to her role as Office Manager for the EXCEL and Renaissance Scholars Programs, Yvette brings a wealth of knowledge and keen understanding of the intricacies of fostering an inclusive environment.
Beyond her professional accomplishments, Yvette is a proud mother of three accomplished adult children, a testament to her remarkable ability to balance her family and career. Her passion for education is evident, as is her unwavering commitment to ensuring equity becomes a reality for underserved young people, particularly those of color. Yvette's journey is driven by a deep-seated belief in the transformative power of education, and she channels this belief into every aspect of her work.
In an inspiring twist, nearly two decades after acquiring her Paralegal Certificate through the California State University Hayward Continuing Education program, Yvette returned to what is now California State University East Bay to pursue and receive her BA in Political Science. Coming from a working-class family in the Central Valley, this First Generation student's story is a testament to the enduring power of education and the boundless opportunities it provides. With Yvette in the space, our university is better able to serve the entire campus community. Her dedication and expertise pave the way for a brighter, more equitable future for students, faculty and staff from all walks of life.