Meetings and Membership
APIFSA General Meetings
APIFSA meets once a month during the academic year.  We will start over Zoom, and shift to hybrid in person/Zoom meetings when we are able.
Our schedule for Fall 2022 is below.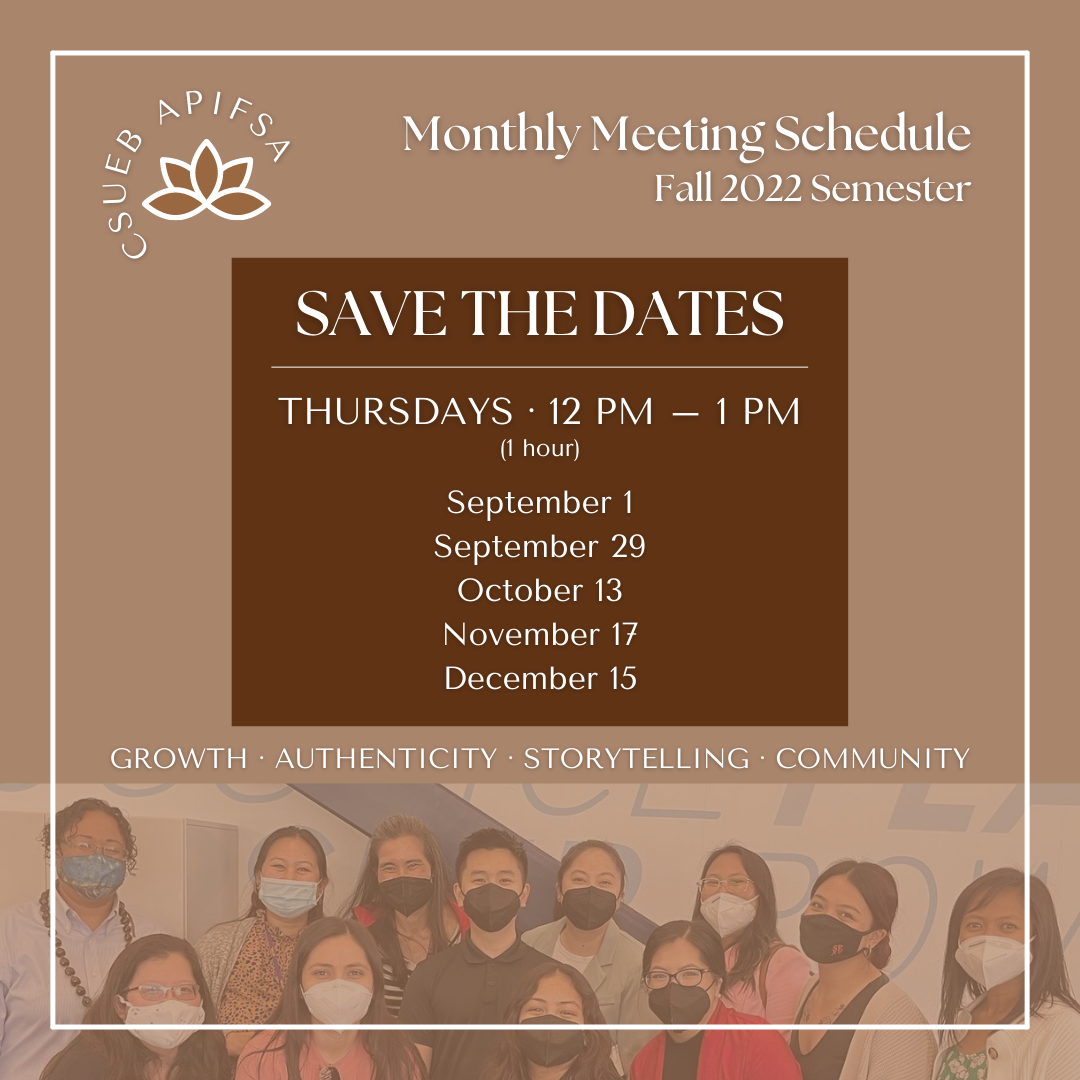 To receive more information about our meetings, please join our listserv below.
Becoming a Member
Membership in APIFSA is open to any faculty or staff who identify as Asian/Pacific Islander.  There is no cost or commitment to join.  For more information or to be added to our listserv, please reach out to APIFSA Secretary Shauna Olson Hong at shauna.hong@csueastbay.edu.
Make a Donation
Once you click on the "Make a Donation Here" button above, you'll be directed to the University Giving webpage. 
Click "Donate Now" 
select "Asian & Pacific Island Faculty & Staff Association Scholarship" as the designation