Hansson Fund Creates New Student Opportunities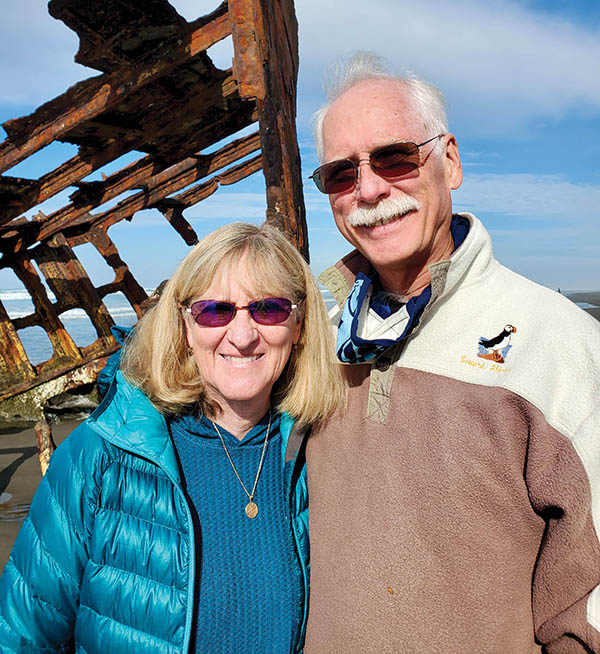 Fred Hansson (B.S. '74, Geography) grew up in San Mateo, lived on a farm in Half Moon Bay during college, and was the first in his family to attend a university. Hansson paid for his education himself, which meant that finances were very tight.
"I remember going to the cafeteria (now the Dining Commons) and making soup from hot water and ketchup," he recalled.
Hansson chose geography as his major after taking a course with Professor McVicar.
"He discussed exploration and discovery, man-land relationships, spatial analysis, and space relations," recalled Hansson. "Geography wasn't about 200 place names on a map, but about ideas, understanding our surroundings, and making a difference. We would need to take History, Art, Science, and Psychology to understand the world we lived in. Professor McVicar concluded that we needed to share what we learned with others, for our discipline was broad-based."
One of the ways Geography majors could share what they learned with others was to participate in a Geomorphology class that offered students an opportunity to take a weekend trip to the Eastern Sierra and the Long Valley Caldera.
"It was one thing to read textbooks, but quite another to be in the field and see formations, not only textures and subtleties of rock and soil, but also the scale of a 20-mile wide crater," Hansson said.
Unfortunately, he did not have the extra money required for the trip. "Once a quarter, the department professors and students would have dinner together and reminisce about the events for that quarter," explained Hansson. "I had to listen to how some of my classmates went down to the hot springs to swim and the great time they had! I missed out not only on having fun, but also on building upon relationships with others in our department."
Hansson never forgot about this missed opportunity during his time as a student. So in 2014, he and his wife, Pam, created the Hansson Adventure, Research, and Travel Fund in Anthropology, Geography, and Environmental Studies (AGES) to help students pursue an academic goal beyond degree attainment.
"College students need to explore our world, talk with people who are not from their environment, be curious, have the ability to develop relationships, and to talk about what was seen, learned, and experienced," Hansson explained "The fund my wife and I created is intended to allow students the opportunity to share with each other their enthusiasm, and to venture out of their comfort zones."
This summer, two Cal State East Bay students were awarded the Hansson Adventure, Research and Travel Fund in Anthropology, Geography, and Environmental Studies (AGES): Breanna Johnson '22, majoring in Anthropology, and Rachel Garcia '22, also an Anthropology major. Both students worked on a research project with Tony Marks-Block, assistant professor of Anthropology. The research project aims to learn more about the effects of prescribed fire on acorn pests, acorn phenology (the study of the timing of life cycle events), and acorn gathering efficiency.
"Indigenous peoples across California have used fire to reduce acorn pest infestations, thus Indigenous ecological knowledge is guiding the development of research objectives and methods," explained Marks-Block.
The study compares acorns collected in prescriptively burned oak woodlands on Bouverie Preserve in Glen Ellen and adjacent woodlands on Sonoma Land Trust's Glen Oak Ranch that have not been prescriptively burned.
Marks-Block said, "If we are to re-imagine our relationship with fire, it will be critical to provide research and educational opportunities for our next generations to see fire in a positive light. This project exposed the Hansson recipients to Indigenous fire knowledge and has prepared them for future leadership in fire management."
November 18, 2021