A Legacy to Impact Climate Change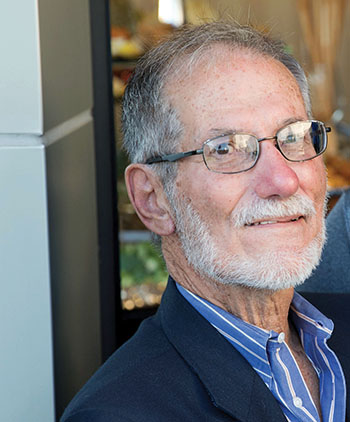 "If the climate changes, then the conditions for life must also change," said Dan Alex (B.S. '65, Biological Science; M.S. '71, Biological Science). "Plants, animals, and humans need to adapt to allow for ecosystems to survive. These ecosystems are the various interactions between living things and their nonliving environments. The important question is, 'Do we have enough time to adapt?'" 
Alex's urgent question and interest in climate change is no surprise. As a tenured biology professor at Chabot College for over thirty years, he has had a longstanding commitment to the natural world. His master's thesis at Cal State East Bay (then California State College at Hayward) was on isoenzyme changes during amphibian metamorphosis. The university is also where Alex met his wife, Sandra Stanford Alex (B.A. '85, Human Development; M.P.A. '89, Public Administration). 
As a graduate student, Alex remembers—and even today is grateful for—his thesis advisors who were helpful in securing space and funding so he could pursue research on a local salamander species.
Alex never forgot the supportive research environment he found at Cal State East Bay. As a result, he chose to establish a planned gift, the Dan and Sandra Alex Climate Change Research Endowment, to support future students in having equally impactful research experiences. 
The endowment, named after Alex and his beloved deceased wife, will be used to support environmental research scholarship in the field of climate change, with an emphasis on supporting student researchers and those who would like to contribute to the science of addressing climate change. 
"Students can make a huge contribution in analyzing our current systems, gathering data, and generating solutions. There is a tremendous opportunity for students to get involved in what is a matter of survival for all living species," said Alex. 
"Alex's commitment to both student researchers and climate change research aligns with Cal State East Bay's focus on professional development and social mobility," says Arnab Mukherjea, chair and associate professor of the Department of Public Health. "These opportunities not only provide applied skills utilized in dynamic contexts, they provide students with a track record of research experience which appeal to employers, both locally and globally. With climate change being a key driver of social disruption—including those which result in increased infectious and chronic diseases—it is imperative that Cal State East Bay's students are at the forefront of research activities that will prepare them for generating solutions to problems that have yet to be well-defined."