Karla Vega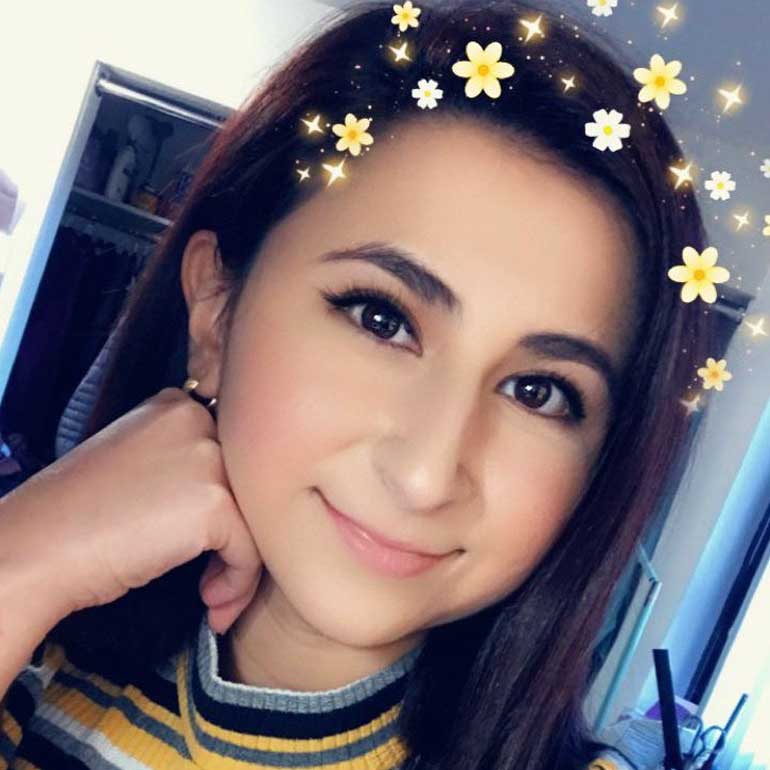 Growing up in Oakley, a California Delta town about 55 miles east of San Francisco, Karla Vega loved history from an early age. A voracious reader of historical biographies in elementary school, Ms. Vega was riveted by documentaries and family history. Although stressful, AP World History in high school "kept reinforcing" Ms. Vega's love for the study of the past, she explains. She chose Cal State East Bay to attend college because of the diversity of its students and its smaller, compact campus. Living in the dorms on campus for three years, Ms. Vega enjoyed being able to focus on school and easily get to the University Library and her classes. She also made great friends from Southern California whom she now misses in our virtual learning environment. 
Coming to Cal State East Bay as an "undeclared" major, Ms. Vega took two US history classes in her freshman year with Professor Dee Andrews, an early Americanist. Prof. Andrews saw in Ms. Vega an exceptional student and writer who exhibited all the traits of a historical thinker, and invited Ms. Vega to consider the major. When Ms. Vega told her parents she was declaring history as her major, they were extremely supportive, recalling their daughter's long-standing passion for the study of the past. 
With a concentration in Migration and Globalization, Ms. Vega has loved taking courses in Latin American history, and has been especially drawn to the innovative and active pedagogy employed by Professor Anna Alexander. Fully bilingual in Spanish and English, with the Seal of Biliteracy, Ms. Vega has also worked as a research assistant to Professor Alexander, translating Spanish-language newspapers from Mexico City. The daily newspaper is a notoriously difficult raw material for historical investigation because of its sheer abundance and unwieldy format, but Ms. Vega was able to organize articles in PDF files and create a citation system, thereby establishing a usable archive for multiple research projects. According to Ms. Vega, this was a "really amazing experience" that has led her to "keep experimenting" with new and different endeavors to further her development as a historian. The research assistantship also gave her a sense of belonging in the History Department, she explained. 
In Spring 2020, Ms. Vega was elected by her fellow History majors to serve as editor-in-chief of East Bay Historia, vol. 4. This edition of Cal State East Bay's student historical journal is nothing short of phenomenal, with exceptional essays by our students and a special section on Latin American monsters, with accompanying artwork by students at Chico State, a remarkable collaboration of artists and historians. Ms. Vega ably led her teams of editors, designers, legal advisors, marketers, and financial advisors, carrying on even in a global pandemic, to ensure the publication of a truly incredible edition of Cal State East Bay's journal. Ms. Vega loved the whole process of publication, and working in teams with History majors: She described the happiness in "being with my people" in our applied public history course for History majors. 
Now in her last semester before graduating in December 2020, Ms. Vega is hard at work on her thesis capstone, "The Cristero Rebellion: The Role of Women in the Fight for Catholicism," which is inspired by her great-grandmother's and great-aunt's participation in the conflict by seeking to protect the lives of Catholic clerics. The current pandemic has made original historical research difficult, but she and Professor McGuire, an alum of Cal Berkeley with ongoing library access rights, have persevered to get the sources Ms. Vega needs to complete her study. An extraordinary scholar in her own right, Ms. Vega has won major scholarship awards at Cal State East Bay, including the Richard B. and Evelyn Whitman Rice Senior Scholarship and the Gerard and John M. Stanley Scholarship in History. She looks forward to completing an internship in public history after graduation, and then applying to graduate schools for her Ph.D. in history. We in the Department of History could not be more excited to support Ms. Vega's work as a historian, and her future goals to become a university professor!