Events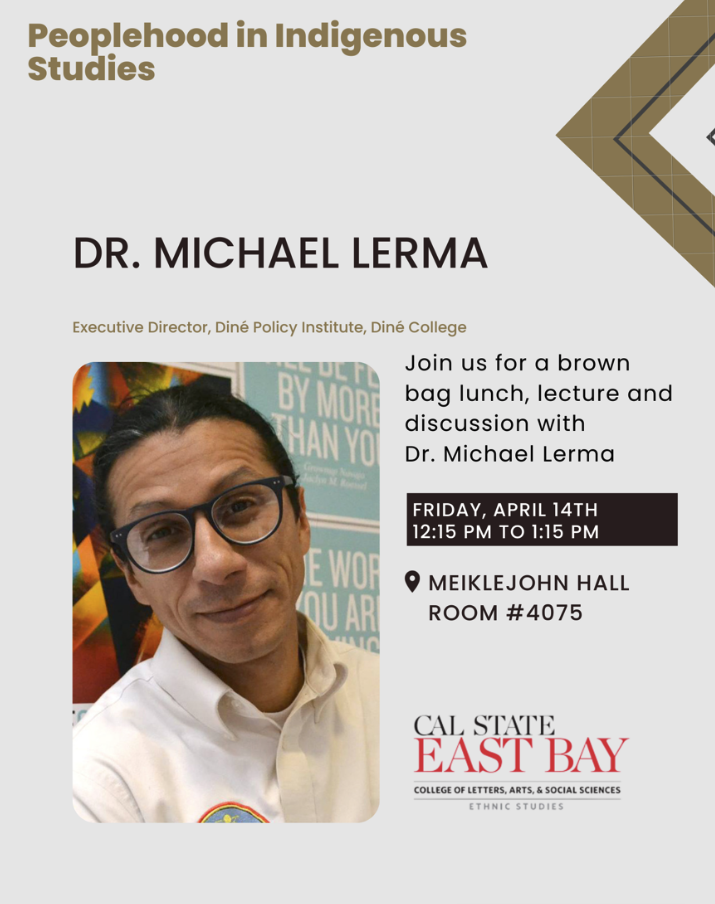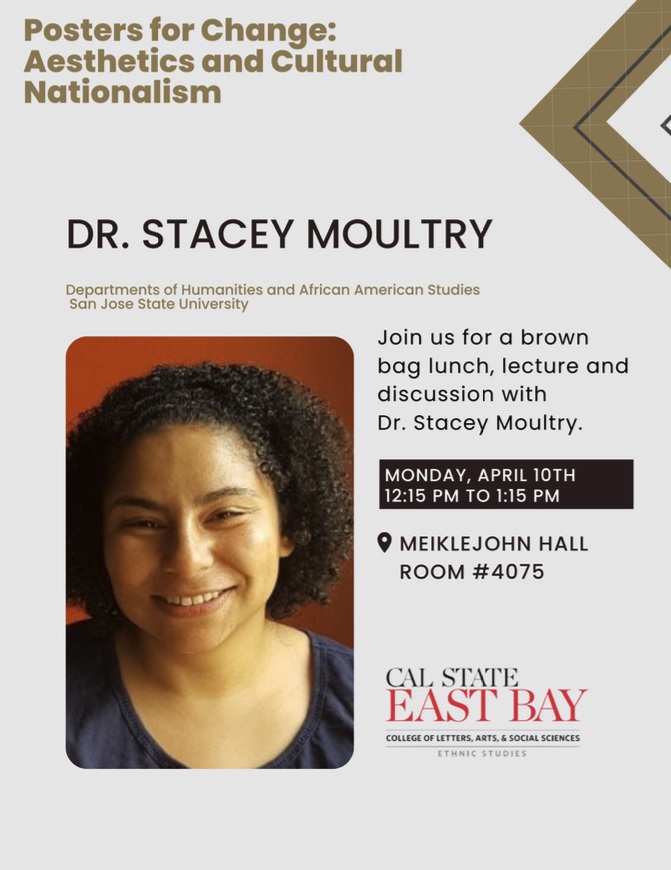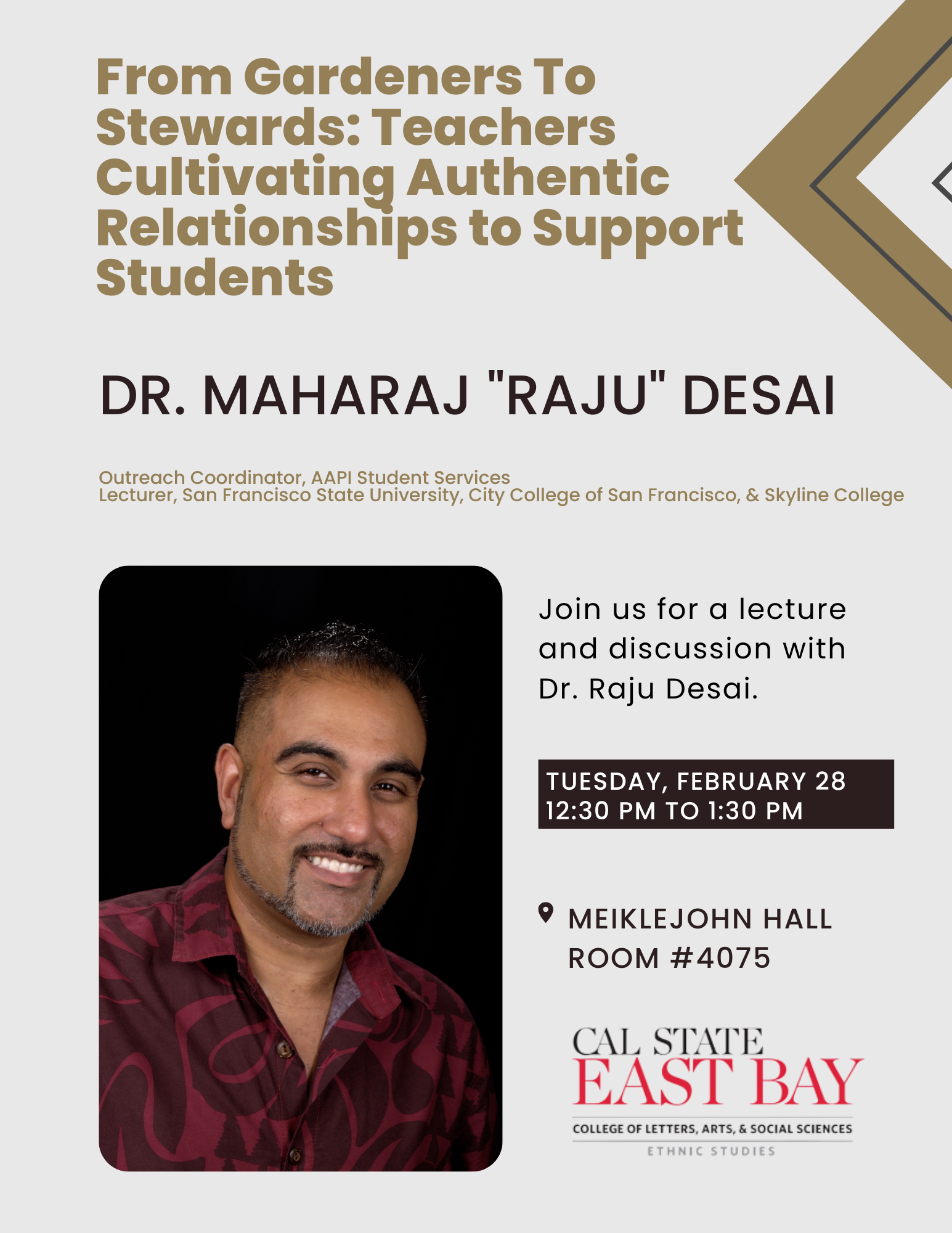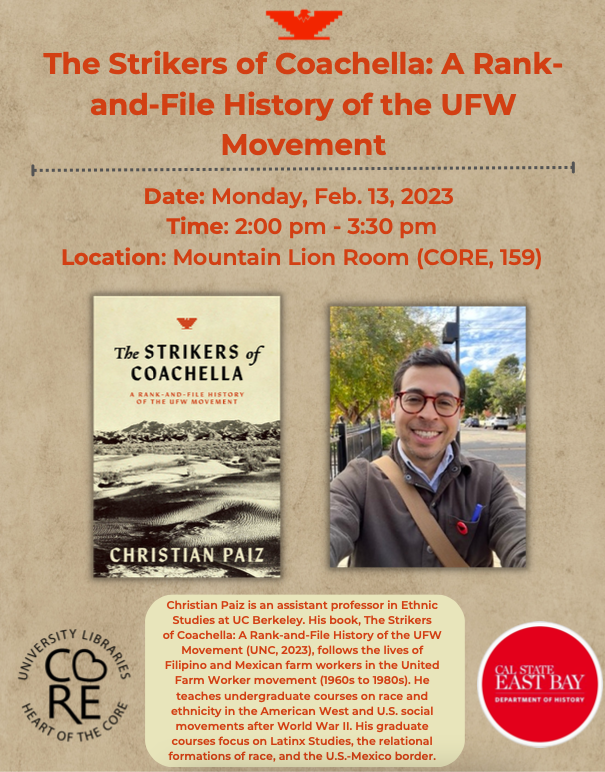 Please join the History Department and the CSUEB libraries in welcoming Ethnic Studies scholar and social movement historian Dr. Christian Paiz to campus on Feb. 13th, 2pm-3:30pm in the Mountain Lion Room (CORE, rm. 159). Dr. Paiz will be giving a talk on his recently published book, The Strikers of Coachella: A Rank-and-File History of the UFW Movement. In The Strikers of Coachella, Dr. Paiz argues, while both the United Farm Worker Movement and Coachella Valley have entered the national consciousness, even if for different reasons, the everyday farmworkers who spirited a national labor movement, and who today continue to labor in national cultural events, such as the Coachella Music and Art Festival, remain invisible in academic and non-academic spaces. This talk will turn back to the UFW's rank-and-file membership and identify their history's implications for contemporary labor movements. Dr. Paiz's book talk will be followed by a question and answer session with the author and light refreshments will be provided. For any questions regarding the event, please contact Dr. Michael Schulze-Oechtering Castañeda (michael.schulzeoechtering@csueastbay.edu).
Emily Harris, Ella Baker Center
Forrest Jones, Project Rebound

November 10, 2022, 12:15 PM - 1:15PM
University Union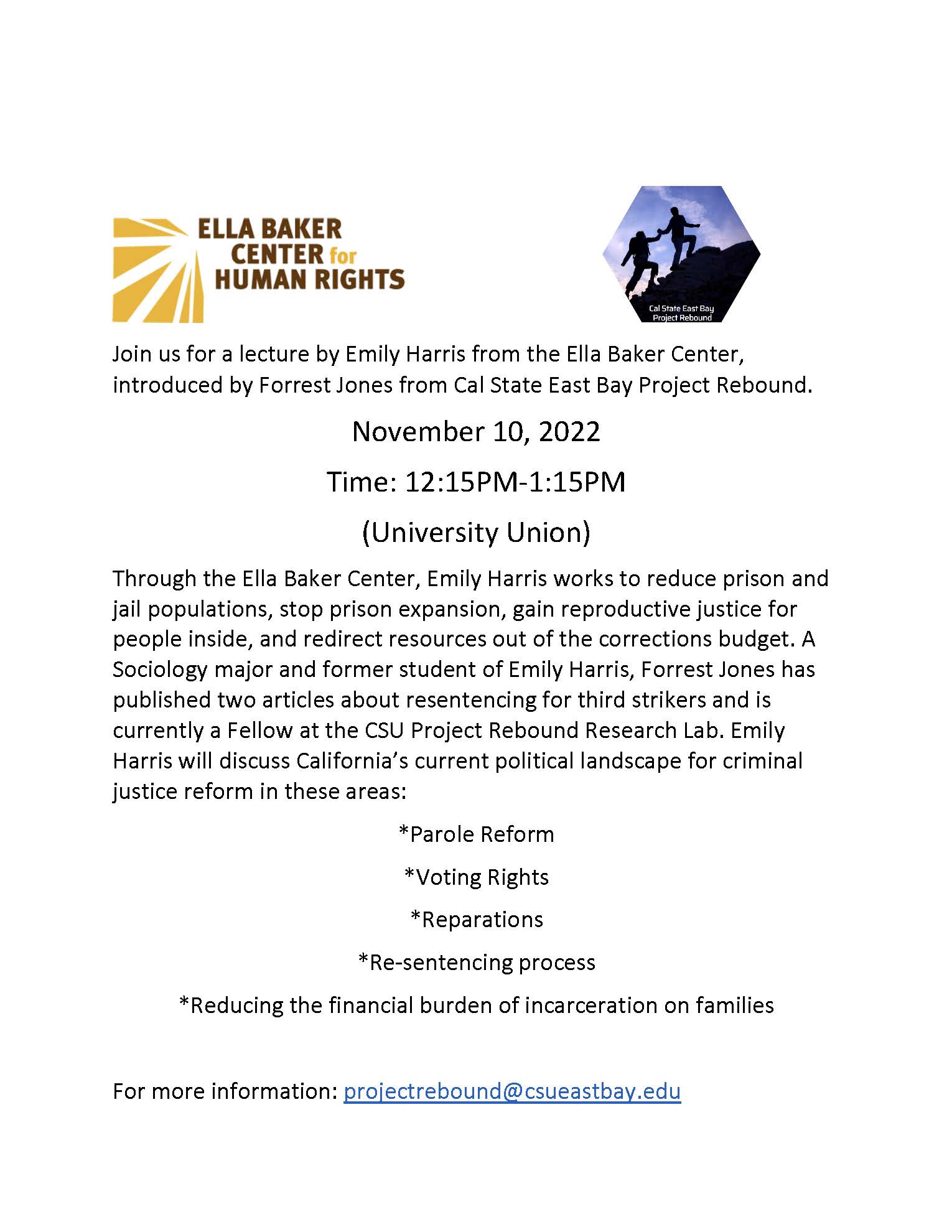 Freedom Archives: Preserving the Past, Illuminating the Present, Shaping the Future
October 17, 2022, 12PM - 1:40PM
Mountain Lion Room (CORE Building 159)

We live in a time of vibrant social movements that challenge police terror, mass incarceration, immigrant detention, violations of indigenous sovereignty, and endless war. While these movements speak to contemporary conditions and concerns, they are deeply conscious of the fact that they build upon histories of political struggle that precede them. What role can historical research, teaching, and community-based archives play in the struggle to link past and present movements for freedom and collective liberation? The Freedom Archives in Berkeley, California, which embraces the motto of "preserving the past - illuminating the present - shaping the future," offers an important model for the preservation of social movement history. The Freedom Archives contains over 12,000 hours of audio and video recordings as well as print materials dating primarily from the late-1960s to the mid-90s. These collections chronicle the progressive history of the Bay Area, the United States, and international movements for liberation and social justice.

On October 17th, from 12pm-1:40pm, please join the History Department in welcoming archivists from Freedom Archives, Claude Marks and Nathaniel Moore, who will be coming to CSU East Bay to discuss their approach to preserving and sharing social movement history.

For more information on the Freedom Archives, please see their website.