Curriculum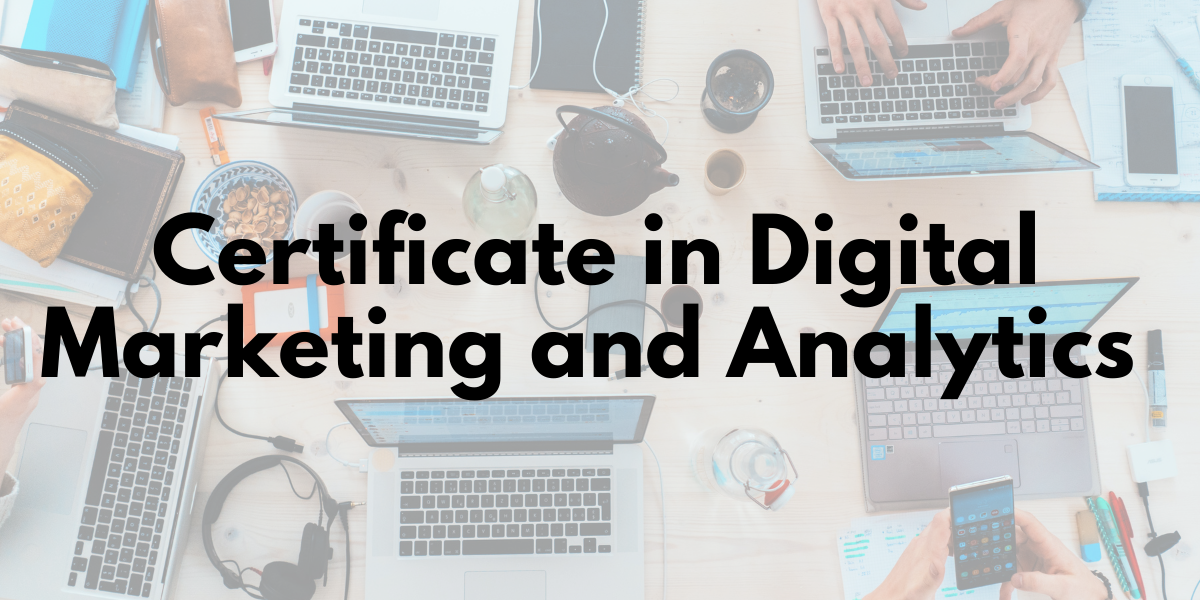 Certificate Requirements
To earn a Certificate in Digital Marketing and Analytics, you must complete four required courses.
Course #1: Social Media and Digital Marketing
This course provides students with an overview of digital marketing, as well as an introduction to the fundamentals and framework of a digital marketing strategy.
Course #2: Digital Marketing Analytics
In this course, students will explore the importance of data-driven decision making, learn how to implement basic and advanced marketing analytic techniques, and examine how to use marketing analytics to measure performance against business objectives.
Course #3: Marketing Data Visualization
This course focuses on how to present data in a visual format (e.g., infographic, chart, diagram, and picture) and generate powerful reports and dashboards that help managers make decisions and take action based on their business data.
Course #4: Mobile Marketing and Analytics
This course teaches students how to communicate with target consumers through mobile devices by utilizing time- and location-sensitive information to provide personalized messages about products and services, and measure outcomes.
Certificate Roadmap
The intensive weekend-only program can be completed within 4 weeks. Eight days in total, with a daily schedule from 9:00am to 3:00pm. Following is a suggested program completion roadmap.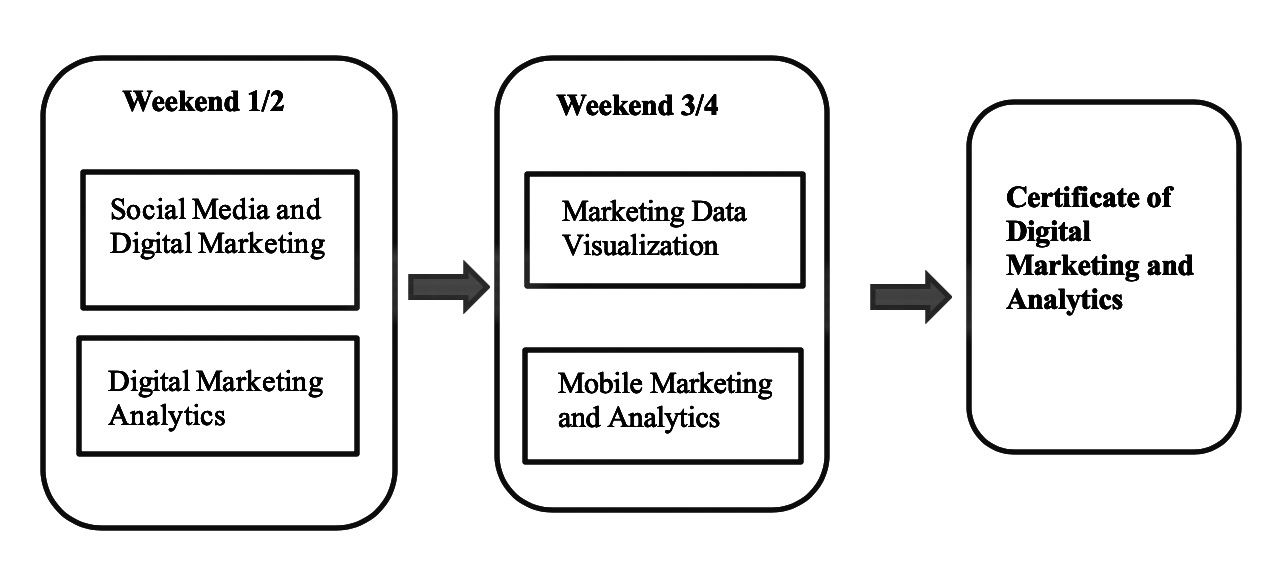 Questions? Contact our marketing department to get some answers.